Want to take a look at all of the possible options for a dog and cat GPS tracker in terms of products with different abilities and price ranges?
You might as well continue reading this article where we did just that. We took the best product out of each category and reviewed them. Some of the categories are dog tracking collars, cat GPS, and even puppy trackers with more to come. Later on, we even made a buying guide to help you navigate easily through the scientific language of these products so you can fully understand what you're buying into.
The Summary
Best 17 Dog And Cat Gps Trackers
BEST DOG GPS TRACKER
PetBiz G1 Pet Tracker
The thing that might impress you the most with this device is the up-to-30-days lasting battery. The battery life depends on how active your dog but it can easily last 20 days even if you hike often. If you'd like to check out other options, you can always read the dog tracker article next.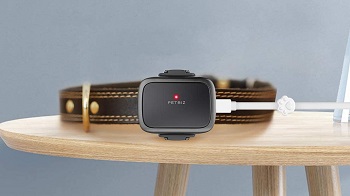 It attaches to collars ad uses special technology to track your dog this technology will compared to the 3G network, give you more coverage. You can live track, record, and make track history, set up an e-fence, and even track fitness The casing is IPX7 water and swim proof.
In Short:
It's IPx7 swim-proof
The battery can last up to 30 days
Has 30 % percent more location coverage compared to 3G network
You can track fitness and health within the app
It allows you to live track and make tracking history
BEST COLLAR DOG GPS TRACKER
Black Decker Smart Dog Collar
The collar has 2-way audio so you can listen to your dog and give them commands. Their name tag will be displayed on the OLED screen. You can customize and set up safe zones, track activity, and show real-time locations. The collar is water-resistant up to 3ft.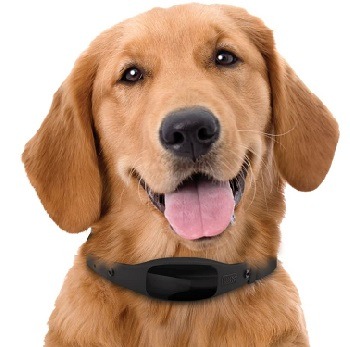 The collar is stylishly black and fits on dogs with a 15-21-in neckline. This means it fits perfectly on both medium and large-sized dogs. For collars that can fit on small dogs as well, you might want to read the dog tracking collar article next that we've linked below.
In Short:
Features 2-way audio
Can display your dog's tag on an OLED display
Fits on medium to large-sized dogs
It's water-resistant up to 3ft
Allows you to set up safe zone and track in real-time
BEST CAT GPS TRACKER
Weenect Silver Cat Track Device
This is a 2 in 1 device and what we mean by that is that you can train and locate your cat with it. In training mode, it can produce sounds and vibrate. There is no distance limit to its tracking capabilities and you can even set up a geofence so that it alerts you when it's been breached.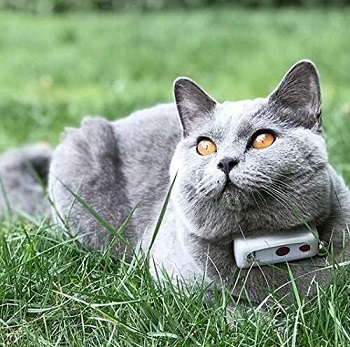 it comes with a silicone case that makes it compatible with and a collar or even harnesses. It comes with a SIM card meaning you'll have to pay a monthly subscription that can be only 4 dollars monthly to work. If you'd rather have a fee-free device, read the cat GPS article next to find them.
In Short:
Can vibrate and produce sounds for training
Has no range limit
Comes in a silicone casing
Works with a SIM card
You can set up geofences
It requires a monthly subscription fee to work
BEST PET GPS TRACKER
Tracki Magnetic Pet Tracker
You won't have to pay much to get this device. It costs around 15 dollars but you have to take into account the monthly fees you'll have to pay for it to work since it connects to cell service networks to work. The prices can range from 10-20 dollars and you'll get a lifetime warranty for it.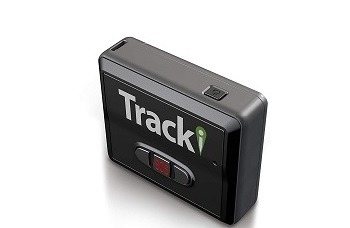 It works worldwide and it tracks best when outdoors. You can set up geon fences, get alerts, and show track history. It has a magnet in the back so it can be used for more than just pet tracking. If you'd prefer a specialized pet GPS tracker, read the article linked below for more.
In Short:
Costs around 15 dollars
The monthly fees range from 10-20 dollars
Allows you to set up geofences
Can track anywhere in the world
Shows track history
Has a magnetic back for tracking other things
BEST FENCE COLLAR GPS TRACKER
Link Akc Smart Collars
The product comes in the form of a collar that's made from real leather. It's brown and fits on dogs from 10lbs and up. For collars made for smaller dogs, you can read the article about GPS dog collar fence models next to be certain you'll find one easily.
It's waterproof and features a LED light for night walks. You can share your dog's track history, check out the temperature in the area, produce sound commands, set up a fence zone all within the app. It does require a service plan to work so you'll have to pay monthly fees.
In Short:
Made with real leather
Fits on 10 lbs dogs and up
Features a LED light and it's waterproof
Can produce command sounds for training
Requires a service plan to work
BEST CHIP DOG GPS TRACKER
KumasonCo Id Chip Tag
The product is a small circular plate that's attached to a small climbing buckle so it can easily be attached to a harness or collar. It's made with anodized aluminum and features a QR code and help hotline number. Both are embedded into the metal layers to prevent fading.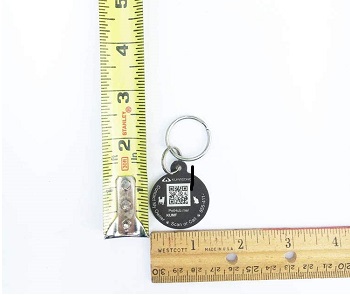 The QR code will lead anyone who scans it onto a pet profile that you can personalize at any time. The profile is free to make and use. you won't get to know your dog's exact location at all times with these products so you might find one or more in the dog tracker chip article.
In Short:
Looks like a circular small plate
Comes with a climbing buckle
Made with anodized aluminum
Features a QR code and help hotline number
The info is fade proof and the chip is weatherproof
The customizable pet profile is free
BEST HUNTING DOG COLLAR TRACKER
Sportdog Brand Sattelite Tracker
You'll get two pieces of equipment if you buy this device. A handheld device and a collar is all you need to make it work. It doesn't require additional charges and is set to be used with one dog ut si expandable up to 21 dogs. It costs around 800 dollars so if you'd prefer a cheaper option, read the GPS hunting dog collar article next.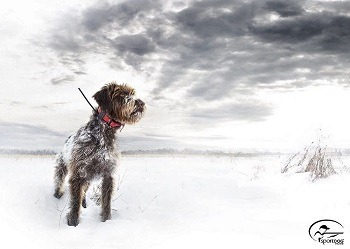 The handheld device allows you to set up geo-fence zones, has a 10 miler range, shows offline and updateable topographical maps, and uses two satellites to keep tracking your dog in the most remote places. You can also train the dog with it with static simulation and the collar is waterproof.
In Short:
Comes with a collar and handheld device
Costs around 800 dollars
Is expandable to be used for up to 21 dogs
You can set geofence zones
Has a 10-mile working range
You can use the collar to train the dog with static stimulation
Works using two satellites
BEST TAG PET GPS TRACKER
Haoaiwo GPS Pet Tracker
You won't have to buy your own SIM card for this device the work since one is already included. It supports working with 4G, 3G, and 2G networks and it supports SIM cards from various cell phone service providers. It works using GPS positioning for outdoor location accuracy of 5m give or take.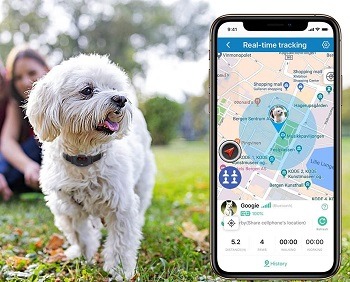 Indoors, it connects to wifi and with it, has an indoor positioning accuracy of 30m. You can set safe zones and get notifications via phone app, e-mail, or SMS for position checks. It can count steps and even has a low battery alarm. For more details about this and other products similar to it, you can read the GPS pet tag article next.
In Short:
Comes with a SIM card
Connects to 4G, 3G, or 2G networks
Uses GPS positioning outdoors for 5m accuracy
Uses wifi for indoor location accuracy of 30m
Yu can set safe zones
Can alert you via an app, SMS, or e-mail about position checks
Has a low battery alarm
Can count steps
BEST FOR SMALL DOGS GPS COLLAR
Whistle Go Health And Location Tracker
The device easily fits on both cat and dog collars and is colored blue. It might as well also be colored pink or taupe grey so you can color match it with your dog's collar. You'll have to pay a subscription fee monthly that can be as low as 7 dollars monthly using a 2-year plan.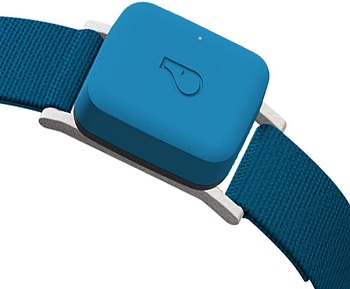 The collars can be up to 1-in wide and it will fit on them easily. It tracks location in real-time and the maps are provided by google maps. You can set a safe place, track activity, behavior, and health. Surely there are plenty of others to choose from if you'd like to check out all of your options in the GPS collar for small dogs article.
In Short:
Fits on collars up to 1-in wide
It's colored blue
Track location in real-time
The app maps are provided by google maps
You can set a safe place
Tracks activity, behavior, and health
The subscription can be as low as 7 dollars monthly
BEST FOR SMALL CATS GPS TRACKER
Tractive LTE GPS Tracker
The tracker refreshes location data every two to three seconds and it doesn't come as a surprise since it uses the LTE network to work. There's the option of setting a virtual fence, tracking location history, and even monitoring activity all within the app you can download on your smartphone.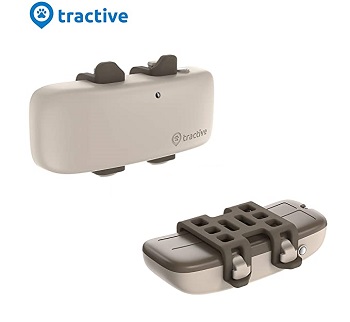 It works in all of the US and even worldwide. With some kind of a payment plan, you can end up paying only 5 dollars monthly for it to work. The device is also waterproof so it'll be harder to damage. You can read about others if you'd prefer a different model and design in the small GPS tracker for cats article.
In Short:
Refreshes location data every 2-3 seconds
Uses LTE network to work
You can set a virtual fence and show track history
Monitors activity
Uses an app to do all of the mentioned things
It works within the US and worldwide
The device is waterproof
BEST SMART CAT COLLAR GPS TRACKER
Osmewy Pet Tracker
The device can get attached to collars of bigger cats. It works in real-time and uses a 2G network and GPS satellites to work. It requires a SIM card to work and you'll have to buy one separately and then pay a subscription fee monthly. These fees can be as low as 5 dollars a month.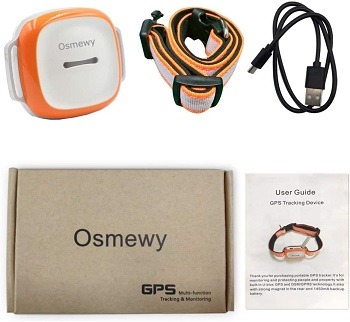 You can control the integrated LED light within the app, set up safe zones, track location history, and you'll even get warned when the battery goes below 20% percent via text. If you need a smaller smart collar for cats, you can find reviews of plenty of others in the linked article below.
In Short:
Uses 2G network and GPS satellite to work
Requires  a monthly fee of at least 5 dollars to work
Easily allows you to set up safe zones
Track location and location history
Sends a text when the battery is below 20%
Made for attaching on collars of bigger cats
BEST BLUETOOTH PET TRACKER
FitBark Dog Activity Monitor
There's no location tracking with this device, only health, and fitness monitoring. If you'd rather prefer a location tracker then we'd advise you to read the article about plenty of other Bluetooth pet trackers that we have also linked below.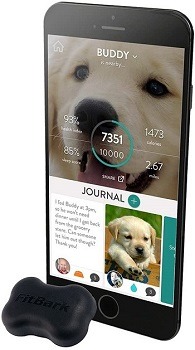 It can track steps, minutes active, you can get medical insights on changes in your dog's behavior and feeding routine. You can link it to your Fitbit so that both you and your pet get into fit form. There's more to it and all will be briefed in a weekly report within the app.
In Short:
Monitors health and fitness
Comes in a waterproof casing
Tracks steps and minutes active
Can track pet behavior and give you medical insight
Offers weekly reports
You can link it to your Fitbit
BEST ACTIVITY PET TRACKER
Sure Petcare Animo Monitor
What the device track put in simple terms are activity and behavior. It tracks behavior like sleep, scratching, noise-producing, some issues after surgeries,  and in terms of activity, it can track calories burned, hours active, and plenty of other things within the smartphone app.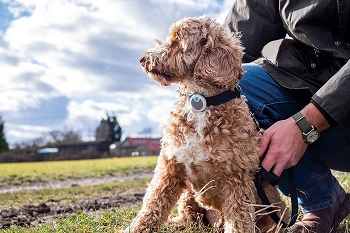 It's compatible with the iOS 9 system and above and the Android 5.0 system and above. The device is waterproof and has 6-month battery life. If you'd want to learn more and check out what other devices have to offer in terms of activity tracking, you can read the pet activity tracker article next.
In Short:
Has a downloadable app for smartphones
It's iOS 9 and above and Android 5.0 and above compatible
Track behavior and activity
Can track sounds produced, sleep quality, scratching, and more
Has a 6-month battery life
It's waterproof
BEST STEP DOG GPS TRACKER
Realalt 3DTriSport Step Tracker
You can get the device in blue, pink, grey, black, and white colors. It's made to be simple and doesn't GPS satellites to track your dog's step but rather a 3D sensor. If you'd prefer a dog step tracker with built-in GPS, you're most likely to find one in the linked article below.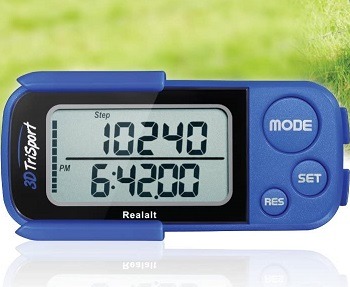 This is not just a dog step tracker. You can also use it on yourself to track your own steps. You can also track how many calories the dog has burned, and the distance traveled. It has a timer and clock and you can even set daily goals to keep track of. It has an analog screen and has a 30-day activity memory.
In Short:
Comes in blue, pink, grey, black, or white color
Doesn't use GPS to track steps
Uses a 3D axis sensor for activity tracking
Has a 30-day memory
You can set daily step goals
Can track calories burned and distance traveled
BEST TRACKING AND TRAINING DOG TRACKER
Dogtra Pathfinder GPS Tracker
The device requires a smartphone to work but comes with a collar and handheld device. The handheld device connects to your smartphone via Bluetooth while the collar connects to the handheld device and has a 9-mile working range. You'll have access to unlimited online and offline maps free of charge.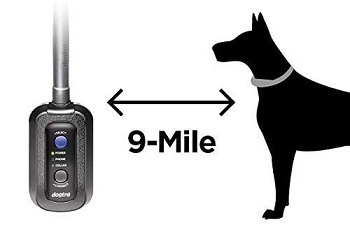 With the collar, you can train your dog using different modes of static stimulation. Within the smartphone app, you can track up to 21 dogs, distance traveled, the direction they're headed in. To learn in detail about their abilities you can read the dog tracking and training collar article next.
In Short:
Comes with a collar and handheld device
Can train dogs using modes of static stimulation
Requires a smartphone to work
Offer unlimited free online and offline maps
Can track up to 21 dogs
Show direction headed and distance traveled
Has a 9-mile range
BEST NO MONTHLY FEE GPS DOG TRACKER
Petfon Gps Real-Time Tracker
This is the perfect choice of device for outdoor use. In dense environments where there's a lot of trees and building it has a 0.65-mile range and in clearer environments like open fields, it has a 3.5-mile range. The battery is dependant on use but can typically last 8-16 hours on a single charge.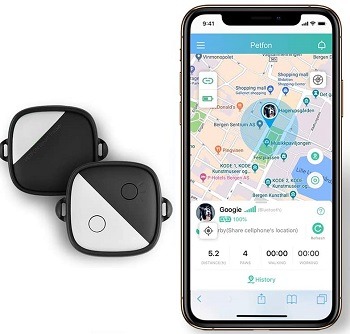 It comes with a portable charging box. You can set up safe zone and even anger zones, track your dog in real-time and has a sound alarm and an 11 colored LED light to easily spot your dog wherever you are. You can always check out other products that are free of additional charges in the GPS dog collar no monthly fee article.
In Short:
In dense environment has a 0.65-mile range
In clear environments, it has a 3.5-mile range
The battery can last around 8-16 hours
Comes with a portable charger
Emits light and a sound alarm can be activated
You can set up safe and dangerous zones
BEST PUPPY GPS TRACKER
Hangang Pet Tracker
The device easily attaches to dog collars and is 2.76-in wide, 1.46-in tall, and 0.76-in thick. It works using a SIM card and you'll need to pay a monthly subscription fee to your cell service provider. If you'd prefer a free or additional charge device, you might find more than one in the puppy tracker article.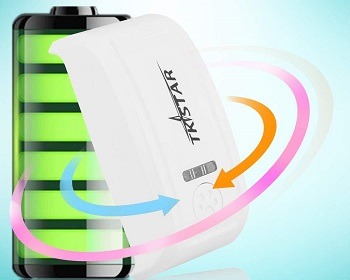 It works anywhere where there is a 2G network available. You can set up Geofences within the app, you'll get route history, and there's even a sleep mode and a low battery alarm. It refreshes location data every 10 seconds so it can track your puppy in real time.
In Short:
it's 2.75-in wide, 1.46-in tall, and 0.76-in thick
Requires a SIM card to works
Connects to 2G network to track your puppy
Has a 10-second location refresh rate
You can set up geofences within the app
Has a sleep mode and low battery alarm
How To Pick A Dog And Cat GPS Tracker
We would have trouble picking out one dog and cat GPS tracker if we read all of the reviews in this article for the simple reason that we intentionally reviewed products that are different from one another. To help you navigate the specific language and choose the one that's going to be a perfect match for you, we made this buying guide.
Dog And Cat Trackers – The only real difference between dog and cat trackers is the device size. Smaller devices are going to fit on both cats and dogs while bigger devices might only fit on dogs so make sure you check the size before buying. Another thing to check out is how the device is placed on your pet.
Device Design – We mentioned that device placement is important and so far, we were able to distinguish two reoccurring types of devices. The first are devices that work as collars and the second are devices that can get attached to your pet's existing collar.
How They Work – There are plenty of ways in which these devices work but the most common way is that they either connect to 2G, 3G, and 4G networks, GPS satellites, or wifi networks in the area to locate your pet. Some will require a monthly fee to work too.
Additional Payments Required – Devices that require additional fees to work are usually the ones that connect to cellular service provider networks. The fees are monthly and can climb up to 20 dollars but usually, they cost no more than 10 dollars. The benefit of these devices is that they have no working range. The only possible range might be that some only work within the US while others can work worldwide.
No Additional Fee Devices – There are some devices that don't require monthly fees to work but still have an impressive range. These are usually GPS hunting dog collars but it's not uncommon for more elegant devices to require no additional fees. We don't know how but what we can tell you is that these devices are usually more expensive and are priced in the 200-800 dollars range.
Bluetooth Trackers – Bluetooth pet trackers are great as activity monitors but in terms of tracking your pet's location, they don't have a large range. at most, you'll get 400ft out of their working range but they have a great purpose of serving as an indoor pet locator. This is especially great for cats that tend to hide a lot.
Device Apps – Not all, but most devices will work with an app that you can download on your smartphone and that's where the magic of these devices happens. Apart from being able to track your pet's location, they can sometimes even monitor their health and fitness.
To Sum Up
You've made it here so it's easy to understand why we can't recommend just one dog and cat GPS tracker. The first reason is that there are differences between trackers for dogs and trackers for cats and within those categories, there are also large differences between products. If you've missed a few articles we'd recommend you read the posts on the best cat GPS trackers and the best dog trackers.