Are you looking for a puppy tracker to make you feel safe about your new baby?
Then read our article to find out everything you need to know about the six best puppy trackers. In this post, you will learn all you need to know about the puppy GPS trackers and activity trackers. Check out the best of best, small, location, activity, and other models. Have a look at our guide that you will find at the end of the article.
The Summary
Top 6 Puppy GPS Trackers
BEST OF BEST PUPPY TRACKER
Whistle Go Explore GPS Tracker
About Whistle Go
The Whistle Go tracker is a small device that comes as a 3 in 1. It is a location, health and, dog activity tracker at the same time. It is perfect for puppies, but dogs of other sizes as well. This means your dog will get to wear it even when it grows up.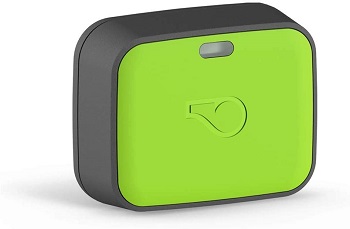 Small And Lightweight
This is a small puppy tracker. Its overall size is 6.75 x 5 x 2 inches. The Whistle Go weighs only 8.78 ounces. It is ideal for your little fur buddy. It is almost unnoticeable. It attaches to a separately purchased Whistle Go collar, or other dog collars.
Real-Time Locator
Use this tracker to make sure you find your dog even if it gets away. Use it nationwide and locate your dog on Google maps. The locator is accurate and it is made of high-quality materials. It will last you a long time and make you feel safe.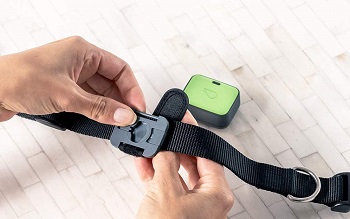 The Health And Activity Monitoring
Apart from tracking your dog's location, this puppy tracker will make sure your dog is healthy and active enough. It will show you the distance traveled, and the calories burned. Moreover, it features a Tele-vet which will allow you to communicate with professional veterinarians.
In Short:
the tracker is small and lightweight
it is ideal for puppies
this is a 2 in 1 device
it is a location and activity tracker
it includes a Tele-vet feature
use it when your puppy grows up too
BEST SMALL PUPPY TRACKER
Tracki Small Tracker
Use It Anywhere
The Tracki is a dog location tracker that can be attached to your puppy's collar. It provides worldwide coverage and can be used anywhere and at any time. That means that you can use the Tracki as a puppy tracker outside the USA. An international SIM card is included in the package.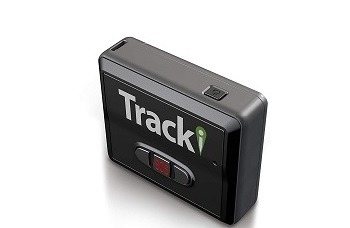 Connect It To The App
You will get to download the Tracki app to your iOS or Android. The app is free to download. Use it to track your puppy wherever it may be. It locates your fur friend even if it is hiding in difficult-to-reach places. Stay safe and let your puppy wear this device all the time.
The Design And Purpose
This is a pretty small locator. It is ideal for puppies or small dogs because it doesn't weigh much. It is completely unnoticeable. It is almost the size of a coin and it attaches. You can use it to locate more puppies. It will send you notifications to the app.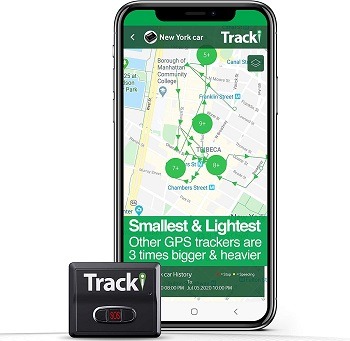 Subscribe To Use All Features
The Tracki locator requires you to subscribe and pay for monthly fees to use it. Once you do that, you will have no additional costs. The general price of the device is budget-friendly. This is a great little tracker that is easy to use and it will last you a long time.
In Short:
use this tracker worldwide
it includes a SIM card
very small and lightweight
ideal for puppies and small-sized dogs
easy to attach and to use
it requires a subscription
BEST LOCATION PUPPY TRACKER
Gibi 2nd Gen Tracker For Dogs
For All Dogs Sizes
The Gibi 2nd generation dog collar can be used for dogs of all sizes. It is great for larger-sized puppies. If you have a smaller puppy, and the collar is too big for it, you can simply attach the Gibi to your puppy's harness and turn it into a tracking harness. Use this tracking device when your puppy grows up as well.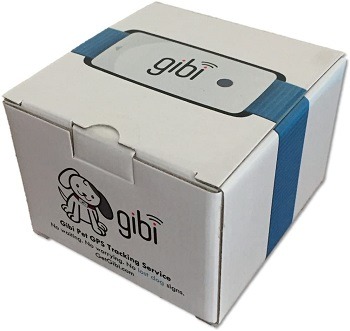 Device's Size
This dog collar that can serve as a puppy tracker measures 2.75 x 1.25 x 0.5 inches. It is compact and lightweight. Your dog won't notice it and it won't bother it. The device is durable and long-lasting. It won't break easily and it will be here for many years.
Set The Safe Area
Use the app on your smartphone to set the geofencing area. What does that exactly mean? You probably have an area that you find safe for your pets. Let your puppy wear the Gibi collar and get notified if it leaves that zone so you can quickly check where it has gone.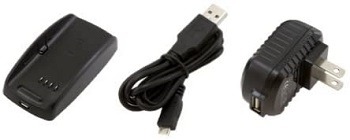 Other Important App Features
Apart from using the app to locate your puppy, you will get to use all other features. For example, you can check the battery status, set the safe zone, and get the low-battery and other alerts. The app is free, but you will need to subscribe.
In Short:
it perfectly fits all dog and puppy sizes
small and lightweight device
it is durable and long-lasting
you can set the geofencing zone
get important alerts via the app
BEST ACTIVITY PUPPY TRACKER
FitBark Puppy Tracker
Puppy Activity Tracker
The FitBark small activity tracker is here to make you feel safe about your dog's health. It provides you with your puppy's activity status. It tracks your puppy 24/7. Enter your puppy's breed, weight, and age and set its goals. It helps you understand your little buddy better.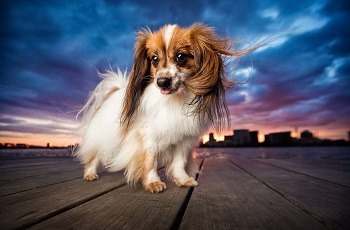 How To Use
Download the app to your smartphone and pair the devices. Enter all the important details about your puppy. Connect the devices via Bluetooth. The FitBark syncs when the devices are next to each other. There are no monthly fees.
Fits All Dogs
You can easily use this device as a puppy tracker, but for your other dogs as well. Also, you can keep on using it when your puppy grows up. The device is very small and doesn't weigh much. It is waterproof and durable so no worries that it will break easily.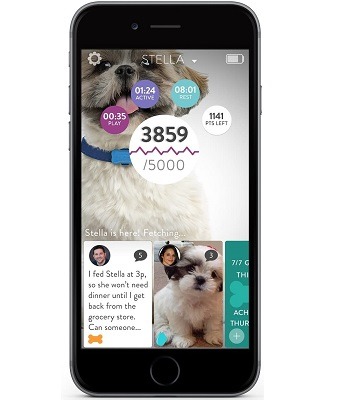 Why Buy FitBark Activity Tracker?
This device will help you understand your puppy better and explain the changes in its behavior. You will get to see when your puppy is most active and which games it likes to play most. Contact the vet if necessary and explain it your puppy's situation.
In Short:
a great activity tracking device
this tracker fits all dogs sizes
use it when your puppy grows up
it is waterproof and durable
helps you understand your puppy
notices changes in your puppy's behavior
BEST WATERPROOF PUPPY TRACKER
Hangang Tristar Tracker
For Larger Puppies
If your puppy is from a larger breed and it is 9 pounds and up, this is a great collar tracker for it. It is not recommended to use it on smaller-sized puppies. The collar measures 7.52 x 3.94 x 1.77 inches and it weighs only 1.76 ounces.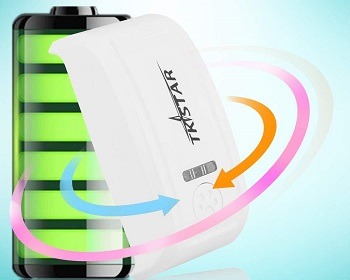 The Battery Performance
The Tristar puppy GPS tracker collar comes with a built-in 1000mAh lithium-ion battery. It lasts a long time. The standby time is up to 300h. Don't forget to charge the battery when necessary. Charge it until is fully charged before using it for the first time.
Get The App
The app is free and it is supported by iOS and Android. It helps you track your puppy whenever you need to. You can set the geo-fence. It will alert you when the battery is running low. It is easy to use the drive and the app. Subscription is required.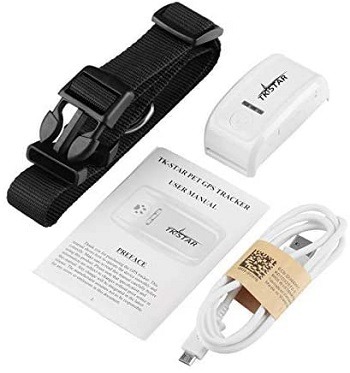 Adjust It Easily
The collar can be adjusted so your puppy would be comfortable wearing it. This is a compact and lightweight collar that will be here for a long time. You can use it on other dogs too and when your puppy grows up.
In Short:
made for larger-breed puppies
use it when your dog grows up
adjust the collar very easily
it is lightweight and unnoticeable
this is a water-resistant collar
BEST MINI PUPPY TRACKER
Bartun Activity Mini Tracker
What Is A Bartun Tracker?
Bartun is a puppy GPS tracker that uses a 2G SIM card to locate your puppy. You should subscribe to use the services. It is an all-day activity tracker as well. Download the app to your smartphone and track your puppy all day long.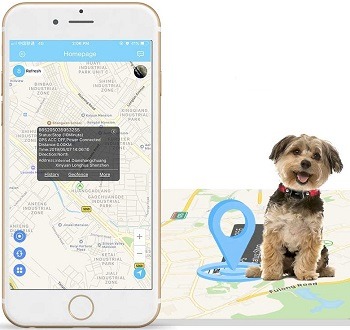 The Battery Life
The battery of the device that you are looking to buy must last long enough for you to find your puppy if it gets lost. The Bartun puppy GPS tracker comes with a battery that can last from 20h to up to several days. It is rechargeable.
Small And Lightweight
This GPS tracking device measures only 1.7in x 0.8in x 1.4in. Also, it is very lightweight so it can be used on puppies and even cats. There are two different collars. Use the one that fits your puppy best. The device can also be installed on your own collar.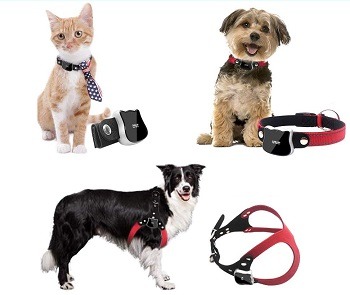 Waterproof Tracking Device
We assume that your puppy is curious and active most of the time. It will probably want to explore new places and eventually you will take it to walk on a rainy day. Don't worry, the Bartun mini tracker is waterproof and doesn't break easily.
In Short:
comes with a long-lasting battery
waterproof and durable tracker
small and lightweight collar
can be installed on your own collar
uses a 2G SIM card
How To Pick: Puppy Tracker
Puppies are active and very curious small animals. They often notice a smell that they decide to follow and investigate. Sometimes, they may be uncareful and easily wander off to explore new areas. Every expert dog owner knows how tricky it can be to raise a puppy. This is why we suggest getting your puppy a location or activity dog tracking and training collar. Read on to see which features you should look for in such devices.
Size And Weight – When buying a puppy tracker, whether activity or GPS, you should consider the device's size. The tracker needs to be small and easily attachable to your puppy's collar. Also, it shouldn't weigh too much. It should be almost unnoticeable to your puppy to make it feel better.
Price And Material – The better the quality, the higher the price. Or maybe not? Our experience tells us that not every device of good quality is necessarily expensive. The important thing is that you buy a highly recommended puppy tracker that comes from a good and reliable manufacturer.
Waterproof And Durable – Your puppy will surely want to explore a lot. It will want to walk, run, swim, or even roll in the mud sometimes. This is why you should consider buying a water-resistant puppy tracker. The device shouldn't be easy to break and it should be long-lasting to last even when your puppy grows up.
The Battery Life – Remember that the tracker you are thinking of buying must include a good and long-lasting battery. Your puppy will probably wear its tracker every day. In case it goes missing or you want to check its activity status on the app, you will need the tracker not to run out of battery too soon.
F
The Accurate Performance – Whether you are getting a puppy GPS tracker or an activity tracker, the device should always be reliable. This means that, if you want to track your puppy's location, you must buy a device that will tell you where your puppy is in real-time, and so on.