It's never too much of new ideas so we are opened to new associates. Working in a positive environment, we look for collaborators who bring a positive spirit to the workplace. Money does not make a business successful primarily but people do.
What Is Our Culture?
The collegiality of our team makes the work environment at our workplace positive. The support between our colleagues and respect between our founders and employees are the base of our business. It's not important where our new employee comes from or what is their hobby or worldview. We accept every person who meets our interests and fits our work environment. Our main principle is to give a chance to everyone who shows a desire for learning, working, and contributing to the community.
The non-stress work climate is the most important for our work since creative ideas and quality results can be achieved only in friendly surroundings. We upbear the flexibility because we noticed our employees have achieved the best results in a relaxing environment with no deadlines and pressure.
Our business meetings are based on brainstorming, solving problems, and inspiring each other. The company culture is based on friendship and professionalism.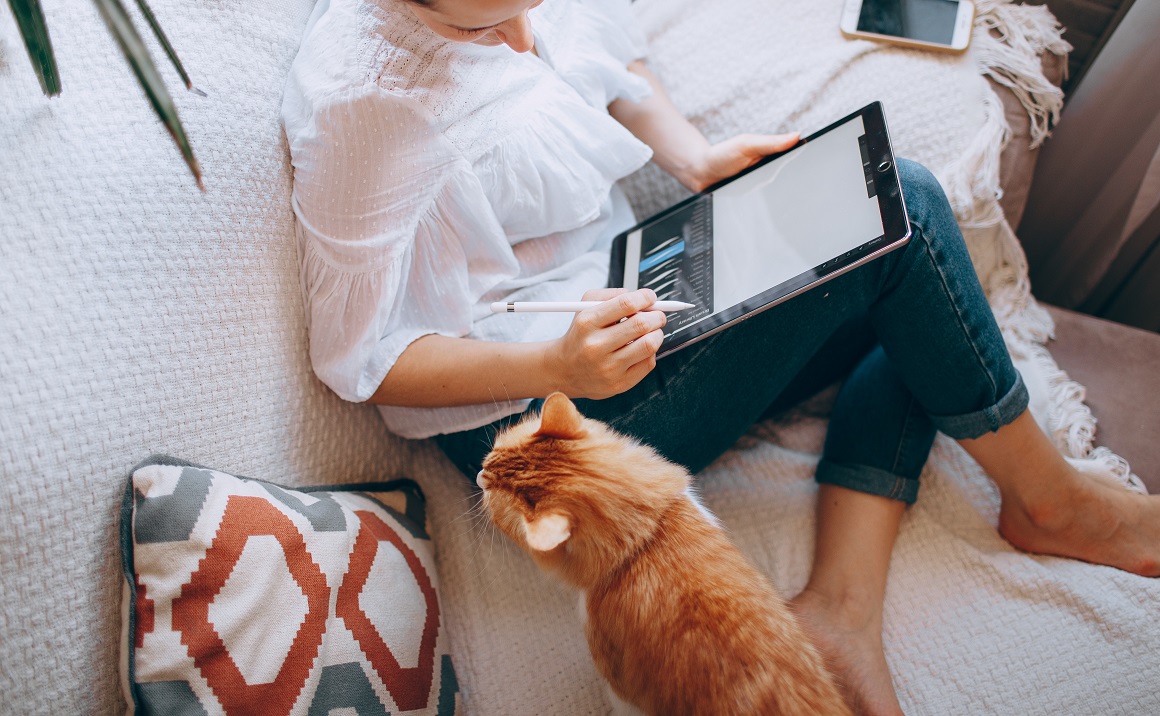 What Is The Key For Our Pleasure?
All the principles we mentioned – positive climate, friendship, support, respect, and flexibility – make our employees satisfied with their job which makes them happy with their life, too. Productivity is the key to a successful business and business success makes the business people satisfied. Here on Petvly, we prefer jokes instead of pressure. The non-stress environment is the key to our productivity. Friendship and opened minds we meet are also important to make a job pleasant.
What Are The Benefits Of Our Job?
Working in the Petovly team, you achieve many benefits such as:
healthy snacks and drinks on a daily basis
creative programs for the whole family adjusted to the preferences and possibilities of family members
team-buildings at new places and with new activities
programs that ensure your professional development
holiday and trip programs every year
What Can We Offer You?
Except for the benefits we mentioned above, the membership of the Petovly team gives you also:
learning from senior colleagues who look forward to helping you
personal and professional growth
high-quality health insurance
possibility to make your day at work according to your needs
interesting tasks that reduce boring time at work
professional meetings in a non-stress environment
collaboration with many experts who can teach you many new things
chance to show and improve your skills
What Kind Of Person Do We Need?
All kinds of persons are welcome to our community but there's one condition – she or he must be passionate about pets. No matter if you have or had pets, your interest in pets is more important. Everyone with a passion for work, for learning new things, and improving their skills is welcome in the Petovly team.
Moreover, you don't have to be an expert in research, but you should be creative and resourceful. If you enjoy discovering new things and are successful in that, you are welcome to us.
Here on Petovly, teamwork is important as well as single work. We need a person who enjoys teamwork and who has or wants to improve their social skills.
The enthusiasm for work and care for business progress are the characteristics that are welcome in any job.