Have you been looking for the best dog activity tracker?
Great! We have prepared the six best dog fitness trackers and divided them into some of the following categories: best of best, collar, exercise, and more. Read on to find out the most important details about each model. Also, have a look at our buying guide. You will find it under the reviews.
The Summary
6 Best Dog Activity Trackers
BEST OF BEST DOG ACTIVITY TRACKER
Fitbark 2 Dog Activity Monitor
Track Your Dog's Activity
This is an upgraded device that is here to provide you with all the details about your dog's health. It monitors your dog's activity status and lets you know if your dog has a quality sleep. You can set ideal goals. Enter your dog's breed, age, and weight.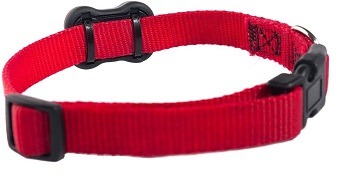 Pair It With The App
Download the FitBark app on your Android or iOS and pair the device with the app. Use the app to monitor your dog's health. It recognizes if your dog feels anxiety, stress, or pain. It monitors itchiness and skin diseases, and many more.
Special Features
Apart from all of the above-listed features, the FitBark tracker allows you to link your human health tracker to it as well. You can stay active together with your dog and get motivated to do more. It is supported by Fitbit, Apple Watch, HealthKit, Google Fit, or Jawbone.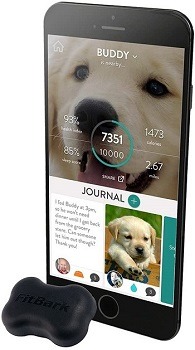 Long-Lasting Battery
The package includes 1 lithium polymer battery. The battery lasts up to 6 months. This is great because you won't have to worry about charging or changing it all the time. Enjoy your time with your dog instead!
In Short:
durable battery (included)
tracks activity, sleep quality, and more
lets you know if your dog feel stress or pain
download the app to track your dog's health
pretty affordable price
BEST BEHAVIOR DOG FITNESS TRACKER
Animo Activity Tracker For Dogs
The Activity Tracker Collar
The Animo dog fitness tracker is here to help your dog stay more active. This device is actually a dog collar that monitors your dog's health and lets you know if there is anything that your dog needs. It functions 24/7 and alerts you if necessary.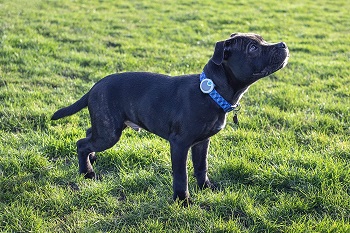 What Does It Do?
This dog tracker tracks your dog's sleep, barking, and calorie intake. If you have a dog that needs to get more active or needs to lose some weight, this device is great. It allows you to check on your pet's health status at any time of the day.
Runs On Batteries
The Animo tracker is battery-powered. The batteries that are included last you a long time. For example, one battery will last for up to 6 or more months. The app that you will have to download to your smartphone will notify you when you need to replace the battery.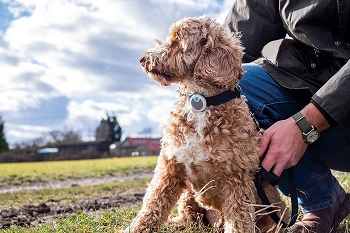 Water-Resistant Device
Your dog will get to stay outside as much as you want. The Animo tracker is water and weather-resistant which means that it will work even on the rainiest day. Also, you will get to bath your dog or go swimming with it. The device is durable and of high-quality.
In Short:
takes care of your dog 24/7
alerts you if your dog needs help
it is waterproof
it withstands high and low temperatures
long-lasting batteries
BEST COLLAR TRACKER DOG TRAINING
Link AKC GPS And Activity Monitor
A 2 In 1 Device
The Link AKC collar functions as an activity tracker and GPS locator. In case your dog goes missing, this collar will help you find it. Moreover, the collar measures your dog's activity and makes it easier for you to keep your dog active and healthy.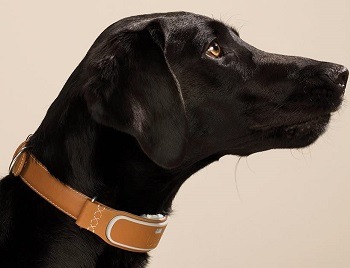 How It Works
This dog's tracker collar works like a dog's smartphone. It requires service plan connectivity because it needs to allow data to be transmitted. Also, it records its adventures and monitors the places your dog has visited. It provides you with activity recommendations.
Size And Material
This collar is made of Italian leather and it looks sophisticated. It is durable and it comes in more sizes. Choose the right size for your dog. There is an extra small, small, medium, large, and extra-large. You can treat it as a GPS collar for small dogs, but for large dogs too.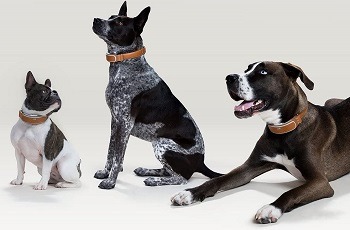 Safety Features
There are special safety features that this dog activity tracker includes. For example, it measures the environment's temperature. Then, there is a LED light on the collar that you can remotely turn on to see your dog in the dark. You can store the vet's records as well.
In Short:
comes with great safety features
it is made of durable Italian leather
tracks location and activity
comes in different sizes
links to your smartphone
BEST EXCERCISE DOG ACTIVITY TRACKER
PitPat 2 Dog Activity Monitor
Lightweight And Small
It is very important that the device that your dog is going to live with is small and doesn't weigh too much. Otherwise, it will bother your dog and it will want to take it off. The PitPat dog activity monitor is well accepted by dogs. It measures 1.34 x 1.26 x 0.59 inches.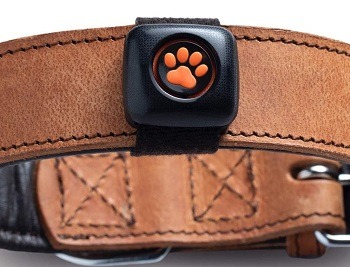 Waterproof And Durable
This water-resistant device that tracks your dog's health is ideal for everyday use. Your dog will get to go swimming or running during rainy days. You won't have to take off the tracking device when you are bathing your dog.
No Subscriptions
Download the app to your smartphone and keep records of its activity. Your dog must exercise and stays active daily. This little device will surely help you with that. The app is free and doesn't require any subscriptions.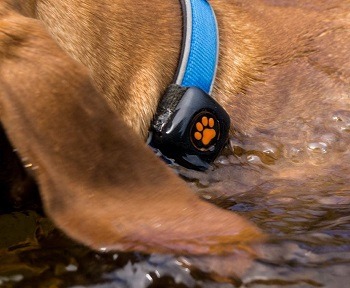 Tracks Your Dog's Health
The PitPat 2 attaches to your dog's collar and is here to provide you with all the important information about your dog's health. It allows you to have fun and not to worry. Forget about not knowing what is wrong with your dog. This tracker is designed with veterinarians' help.
In Short:
great for keeping records of your dog's exercises
helps your dog stay more active
there are no subscriptions to the app
designed with vets' help
lightweight and small
BEST GPS DOG FITNESS TRACKER
Tractive Dog Walk Tracker
Pairs The Device With Your Phone
Download the Tractive app on your smartphone (iOS or Android). Use the app to know where your dog is and how it feels. The app will help you know everything about your dog's health and activity. Check out your dog's activity statistics as well.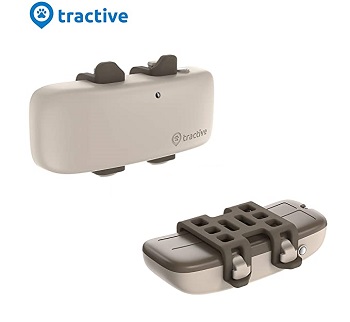 Safety Feature
The Tractive tracker dog training device is here to help you set the area you consider safe for your dog. We all know that dogs are curious and adventurous. This is why you must get alerted if your dog leaves that area.
Use It Anywhere
Some tracking devices don't work outside the US borders. Unlike them, this small dog GPS tracker functions worldwide. So, if you go traveling or leave the country for any other reason, this tracking device will be able to locate your dog.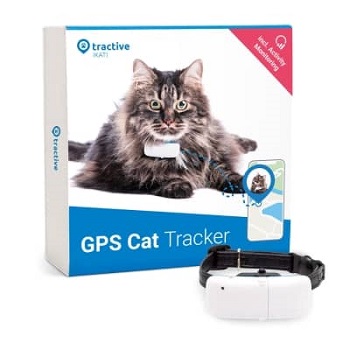 Last Details
The Tractive tracking device is one of the best dog fitness tracker. It is a durable device with a long-lasting battery. The battery is rechargeable. It comes with a GPS tracking feature. It is waterproof and made of high-quality materials.
In Short:
set your dog' safe area
download the app
attach it to the collar
uses GPS network
locates your dog
keeps activity tracking records
BEST LOCATION TRACKER DOG TRAINING
Whistle 3 Dog Activity Tracker
Tracks Your Dog's Location
This tracking device by Whistle is better known as Whistle 3 Go locator and activity tracker. It attaches to the Whistle collar (or any other that matches its size) and allows you to track your dog and its activity level as well. It is a 2 in 1 device.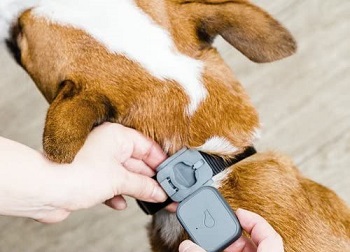 Sends Instant Alerts
You can set the safe area through the app. When the app notices that your dog has left it, you will get an alert. Choose if you want to be alerted via SMS, E-mail, or Whistle app. Use the app any time of the day and check where your dog is.
Make Sure Your Dog Is Healthy
The activity and health feature that this device comes with will help you check on your dog's health status. There are times that you don't exactly know what is wrong with your dog. This is why it is important to use such devices and contact the vet immediately.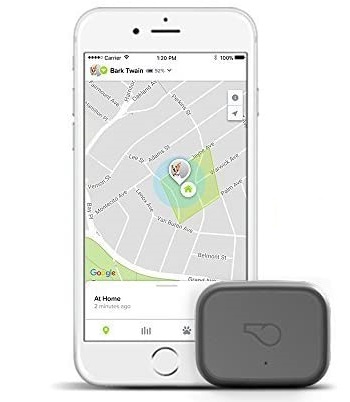 Durable Device
The Whistle 3 activity and health tracker is powered by a durable battery. The device itself is long-lasting and waterproof. Your dog can wear it outdoors. Don't worry that it will stop working if there is rain or snow. Your dog will get to go swimming as well.
In Short:
waterproof and durable
runs on a long-lasting battery
it is a 2 in 1 device
keeps track of your dog's health
locates your dog easily
use the app on your smartphone
How To Pick: Dog Activity Tracker
Getting a dog fitness tracker is always a good idea. You can get insights into your dog's health at any time. Make sure your new device comes from a reliable manufacturer and that it is long-lasting and accurate. Every additional feature is a plus, especially if there is a dog location tracker included. Keep on reading to see if our buying guide will help you with your decision.
Why Get A Dog Activity Monitor? – These cool devices have become very famous in the last few years. They are here to trach your dog's activity status, sleep quality, and calorie balance. They help you with keeping your dog healthier.
Get An Accurate Activity Tracker – Before buying, you should forget about the manufacturers that you are not sure of. Always buy a reliable and accurate device. Also, ensure it is made of high-quality materials and that it lasts long.
The Battery – Most of the dog activity monitors already include the battery. Some of them are rechargeable, and some are easily replaceable. In any way, get a device that has a battery that will last a long time and make sure it is always full.
Notifications And Alerts – These models connect to the app that you will download to your smartphone. The app is here to track your dog's activity and they are dog step trackers too. Also, it will notify you if something is wrong with your dog. If your device includes the locator, it will send alerts about your dog's location.
The Dog's Locator – This is a feature that some of the dog fitness trackers come with. You will easily get to locate your dog's location and feel safe at all times. What can be better than having a 2 in 1 device that lets you know where your dog is and whether it is fine?