Are you looking for the best Bluetooth dog collar or tracker?
If your answer is yes, read this article. We have reviewed the six best models that we have found on the online market. Check out every important detail about the best of best, tag, training, location, and more dog collars. At the end of the article, you will find the buying guide to help you find the best model for you and your dog.
The Summary
6 Best Bluetooth Dog Collars
BEST OF BEST BLUETOOTH DOG COLLAR
Dog Tile Pro Tracker
How To Use
First of all, you should attach the Dog Tile Pro to your dog's collar. Then, download the Tile app on your smartphone. Pair the device with your smartphone and via Bluetooth. In case your dog goes missing, you will get to ring your Tile within 300 ft Bluetooth range.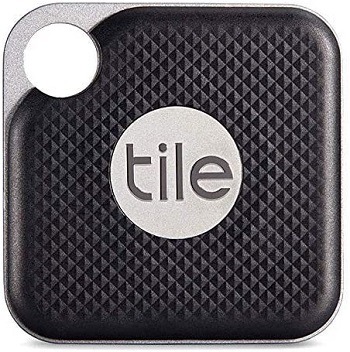 Durable Battery
One built-in lithium metal battery is needed to run the Tile. The replaceable CR2032 battery will last for up to one year. It is easy to replace the battery yourself. The first battery is included in the package.
Use Voice Assistants
In case you like to use Alexa or Google Assistant, you will like this Bluetooth dog collar tracker. Pair your Tile with your favorite voice assistant, and let it help you find your dog. Simply say "Alexa, ask Tile to find my dog".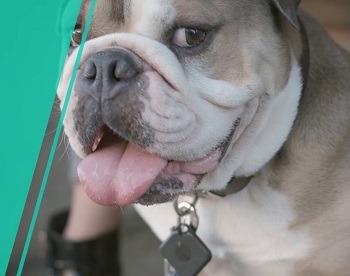 Small And Lightweight
The Tile Pro is a small tracking device. It measures 4.8 x 4.8 x 0.39 inches (L x W x H). Also, it weighs only 0.14 pounds, which is very important. Your dog will have to wear this tracker on its collar, and you wouldn't want the Tile to bother your dog.
In Short:
attaches to your dog's collar
pairs with the Tile app
small and only weighs 0.14 pounds
supports voice assistants (Google and Alexa)
affordable price
BEST TAG BLUETOOTH DOG TRACKER
Cube Pro Bluetooth Dog Tracker
General Overview
The Cube Pro tracker for dogs is a small device that weighs only 0.43 ounces. The device withstands both high and low temperatures. It helps you find your dog and it alters you if your dog is getting too far away from you.
Put Cube On Your Dog's Collar
The Cube Pro dog tracker is a small locator tag that attaches to your dog's collar and tracks its location. To know exactly where your dog is, you will need to download the free app (look for the CUBE app). Cube uses Bluetooth.
Lasts Very Long
This Bluetooth dog tracker is one small, durable, and waterproof device. It features a CR2025 replaceable battery. The battery lasts for about one year after which you will need to replace it yourself. Replacing the battery is very simple.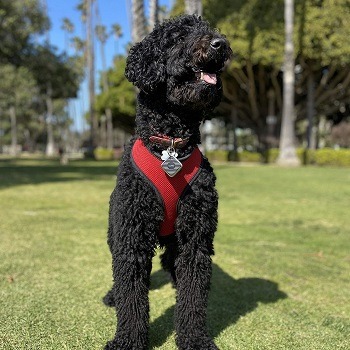 How It Works
In case your fur buddy goes missing, you will use the app to locate it. The app tells you if you are getting close to your dog or further away. The Cube Pro's Bluetooth range is about 200 ft.
In Short:
resists high and low temperatures
it is waterproof
Bluetooth range 200 ft
pairs with the Cube app
includes one replaceable battery
BEST TRAINING BLUETOOTH DOG COLLAR
PetSafe Dog Training Collar
A New Way Of Training Your Dog
The digital dog training with a Bluetooth dog collar is the new way of teaching your dog manners. The PetSafe training collars connects to your smartphone via the app. Your smartphone will serve as a hand-held remote. The app is supported by iOS 8, Android 5 or up.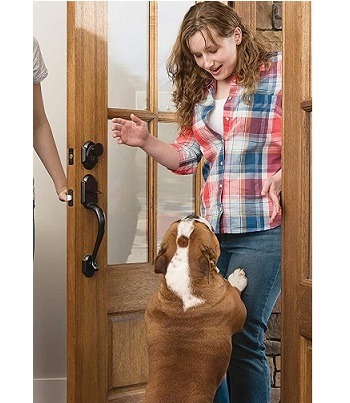 How Petsafe Works
You can train your dog both outdoors and indoors. This tracking and training collar is ideal for off-leash walks. It has got three options. It uses beeps, vibrations, or 15 levels of status stimulation. It is here to help you teach your dog manners and improve the unwanted behaviors.
Collar's Characteristics
The PetSafe tracker is a lightweight and waterproof collar. It comes with a rechargeable battery. The battery will last about 40 hours. The package includes a USB charger cable. The battery charges in only about 2 hours. The collar fits most dogs.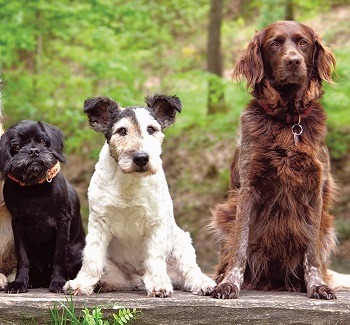 Technical Specifications
This Bluetooth dog collar transmits the signal from your phone to the collar. The signal is transmittable from up to 75 yards away. The collar can be submerged up to 5 feet. This collar is here to teach your dog not to jump, dig, or chase when it is inappropriate.
In Short:
digital training collar
for indoor and outdoor use
long-lasting battery
teaches your dog manners
ideal for off-leash walks
connects to Bluetooth
BEST LOCATION BLUETOOTH DOG TRACKER
iTag Dog Tracker
Uses GPS For Tracking
The iTag locator for dogs uses a GPS network for locating your dog if it goes missing. It connects to your smartphone via the iTracing app and Bluetooth. The app is free of charge. It is compatible with Android and iOS smartphones.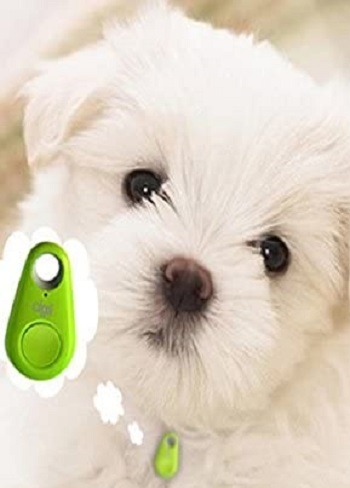 Simple To Use
Just like the previous two models, this dog locator tag attaches to your dog's collar. If your dog leaves the safe zone, the tag will ring until you find it. Use the app to locate your dog easily. The app will guide you and show you your dog's last known location.
Battery's Characteristics
The iTag Bluetooth dog tracker includes one CR2032 lithium coin battery. The battery lasts for up to 6 months or more. When buying dog trackers you need to have in mind that a long-lasting battery is a must. Otherwise, you won't be able to locate your dog every time.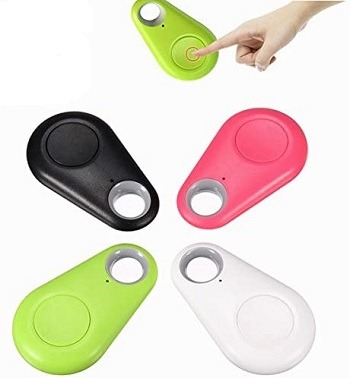 Why Get This Device
This location GPS tracker tag is a small, lightweight, and affordable little tracker. You can connect up to 10 iTag locators to your app. So, if you have more pets, attach an iTag to their collars and feel safe about them all the time.
In Short:
small and affordable tag
uses GPS for tracking your dog's location
pair with the app and Bluetooth
supported by iOS and Android
easy to use
includes one long-lasting battery
BEST CHEAP BLUETOOTH DOG COLLAR
Deklerk Bluetooth Locator
Product Overview
The Deklerk Bluetooth dog collar tracker measures 4.57 x 2.6 x 0.59 inches. This device is lightweight (0.32 ounces) and it doesn't bother your dog. It attaches to its collar and tracks its location via GPS network. It is accurate and durable.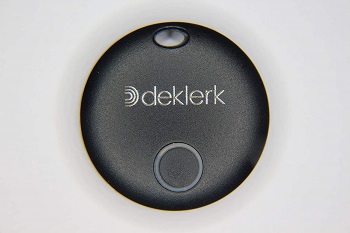 Sends Alerts
The Deklerk Pro collar tracker will pair with your smartphone via Bluetooth and app. If your dog is out of the range, the app will let you know. Use the app to locate your dog. It lets you know if you are getting closer or further.
The Affordable Price
Many cheap trackers are not reliable or accurate. However, the Deklerk tracker is a budget-friendly device that is made of high-quality. It is durable and features a long-lasting battery. The price is low and it is available for online purchase.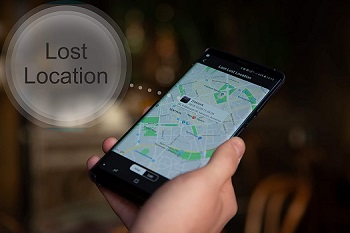 What Is In The Package
Apart from the Deklerk Pro Bluetooth dog tracker, the package includes the battery, a case opener, and the user manual. Read the instructions on how to use this device if you are using it for the first time. It is very simple to use it.
In Short:
the dimensions are 4.57 x 2.6 x 0.59 inches
it is lightweight
a reliable and accurate device
includes a long-lasting battery
budget-friendly and of good quality
BEST NO MONTHLY FEE BLUETOOTH DOG TRACKER
Pawscout Dog Tag
Virtual Leash
Use the Pawscout Bluetooth dog collar tracker as your virtual leash. Connect the device with your smartphone via Bluetooth. The Pawscout tag will send out a beacon that extends 300 ft. It tells you if your dog has left the safe zone.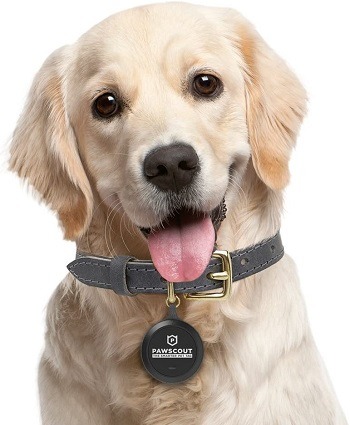 Sends Alerts
This device is not here to provide a 100% location of your pet, so don't use this tag as a locator. However, if your dog does get lost, mark it as lost in the Pawscout app. Other Pawscout users within 5 milers will receive alerts and help you out in case they see your dog.
Use It As An External Microchip
You can create a digital profile for your dog. Include your dog's photos, vaccination, or medial issues if there are any. Also, enter your contact info. In case your dog goes missing and someone finds it, they will be able to call you and let you know where your buddy is.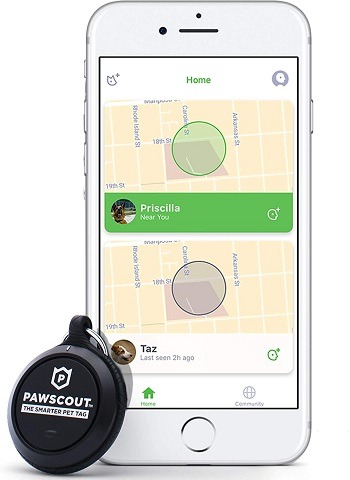 What To Know Before Buying Pawscout
Again, this device is not a GPS locator. The tag knows if your dog that is wearing this Bluetooth dog collar is within 300 ft of you. Use the app to check where your dog is. Enable the location services for the Pawscout to work properly. But there are GPS dog collars without monthly fees
too.
In Short:
use this device as a virtual leash
download the free Pawscout app
connect with other Pawscouters
create a digital profile
include important details on your dog's profile
How To Pick: Bluetooth Dog Collar And Tracker
Some of the reasons for which you might want to buy a Bluetooth dog collar tracker are that you have a large piece of land, an active dog, or you often go hunting. Before buying such a device, know your reasons and search for a reliable model. Also, the tracker's battery needs to last long enough for you to find your dog in case it gets lost. Read on to find out more about the features you need to look for.
Why Buy A Bluetooth Dog Collar? – You may not always have the time or opportunity to keep an eye on your dog. Dogs are adventurous animals who like to explore and it is easy for them to wander off. Whichever the reason you are buying a collar tracker may be, know which functions it must come with.
Look For An Accurate Device – The Bluetooth trackers, especially the ones that use GPS network to locate your dog, are reliable devices. They let you know the last known location of your dog, so you know where to start looking for. Make sure the device you are getting is accurate and of high-quality.
Must Feature A Long-Lasting Battery – A collar tracker that comes with a durable battery is ideal. You wouldn't want your device to power off in the wrong moment. A plus is if the device pairs with an app and sends a low-battery alert to your smartphone.
Activity Tracking – Some tracker collars come with the activity tracking feature. It gives you insight into your dog's health, activity status, sleeping quality, or more. If you want to get such a collar tracker, there are so many great models that will provide you with this feature as well.
Get Alerted – Many models pair with the app and allow you to set an area that you consider safe. If your dog leaves that area, you will get a real-time alert. Not only that, but the app will let you know when the battery's level is low, and many more.
To Sum Up
In our opinion, the best Bluetooth dog collar is the Pawscout Dog Tag. We liked it because it is different than other models. Although it doesn't provide you with an exact GPS location, it acts as a virtual leash and we loved the idea of using this device as an external microchip. In case you want to check out more models that come with different features, don't miss our article about the dog activity trackers or hunting dog trackers.