Are you looking for a smart collar for cats?
In this article, you will find the best models that are available on the online market. We have divided these models into six categories. Read on to find out everything you need to know about the best of best, GPS, outdoor, small, and more models. Don't forget to read our buying guide to make sure your device is the right one for you and your little fluffy friend.
The Summary
Best 6 Smart Collars For Cats
BEST OF BEST SMART COLLAR FOR CATS
Loc8Tor Cat Collar
Easy To Use
The Loc8tor tracker is here to be easily attached to your cat's collar. It is a reliable little smart collar device that is easy to use. It lets you know your cat's exact location and helps you find your can if you notice it is missing.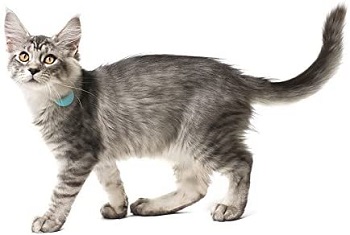 Durable Material
This device is made of good material and it doesn't break easily. It is a quality cat tracker that your cat can wear outdoor as well. It comes with a built-in battery that lasts a long time. This device is weather-resistant and accurate.
Small And Lightweight
It is very important that you cat a lightweight cat collar tracking device. Your cat is going to take this smart device with it all the time. A small dimension device that doesn't weigh much won't bother your cat at all. The size of this item is 7.87 x 1.97 x 7.87 inches.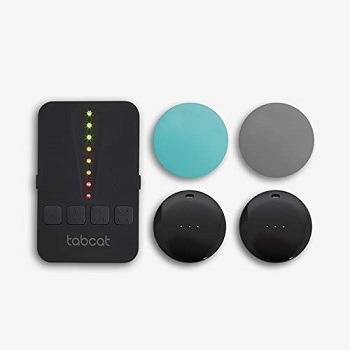 The Design
The Loc8ator smart collar for cats is designed out of durable and high-quality material. It can withstand low and high temperatures. It can be used outside even when the air humidity is high. It won't affect it. This item features a handset to show you the direction of your cat's location.
In Short:
easy to use
accurate and from a reliable manufacturer
lightweight and of small size
mode of durable material
can be used outdoors
BEST GPS SMART COLLAR FOR CATS
Whistle Go Explore Collar GPS For Cats
Send Notifications
Your cat is free to go anywhere. However, there is an area that you consider safer for your cat than any other area. If your cat leaves its safe area, the device will send you an instant alert. Use your smartphone to check where your cat is.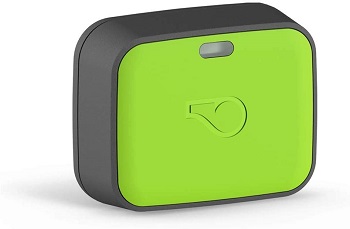 How To Use
The Whistle Go tracking device attaches to a Whistle Go collar. It is sold separately, but they perfectly complete each other. The tracking device may be attached to any other cat collar. Check the dimensions first. This device measures 6.75 x 5 x 2 inches.
The Tele-Vet Feature
Tele-vet is a special and unique feature that the Whistle Go smart collar for cats comes with. Subscribe and get the chance to talk to a professional via e-mail, Whistle app, or phone. Contact the vet and have it answer your questions.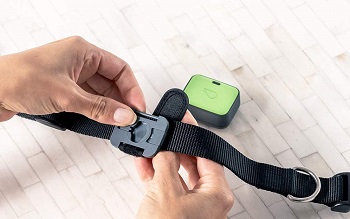 Activity-Tracker
Enter all the important details about your cat – the age, weight, and breed. Set its goals and check how many calories it has burnt and where it has been. The app will help you see which place is your cat's favorite. There is a nutrition calculator included too.
In Short:
set a safe area
use the nutrition calculator
check out where your cat has been
track your cat's calories
find your cat easily
BEST OUTDOOR SMART COLLAR FOR CATS
Bartun Smart Collar For Cats
Smart GPS Collar For Cats
This GPS cat tracker by Bartun is here to help you find your cat more easily. It is fast and accurate. It uses a SIM card and tracks your cat's location via GPS network. It is a long-lasting and durable item that won't bother your cat and provide you with a great service.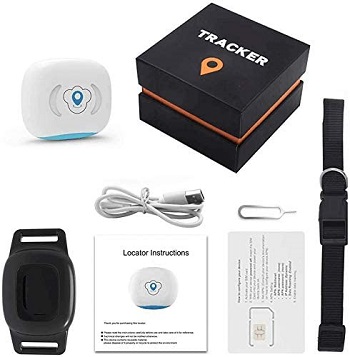 Stay Safe
This is another device that allows you to set a safe area for your cat. To do that, you will have to download the app to your smartphone. When your cat leaves the area that you feel it is safe for it, the device will send you an alert and you will get the chance to check where your cat is.
Water-Resistant Collar For Cats
The Burton collar for cats will track your little friend's location even during the rainiest day. It is waterproof and weather-resistant. It withstands the low and high temperatures and it won't break or stop working no matter how cold or warm it is.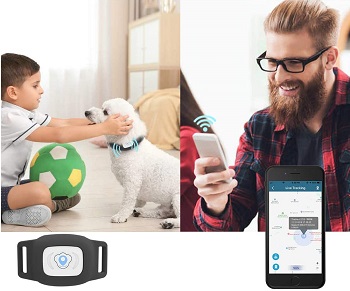 Worldwide Tracking
The Bartun cat smart collar can be used around the world. Unlike many other models, this collar is not available only within the US borders. This means that even if you move, or simply need to go traveling with your cat, you can use this collar and feel safe.
In Short:
feel safe all the time
works 24/7
withstands high and low temperatures
works outside the US also
made of high-quality and waterproof materials
BEST SMALL SMART COLLAR FOR CATS
Alician Cat Smart Collar
Know What Your Cat Has Visited
If you are curious about places your cat keeps visiting, get it this small Alician cat collar. It will make you feel and tell you where your cat is. Also, it will keep a historical route and you can check where it has been in the past 3 months. This collar is made for cats of bigger size.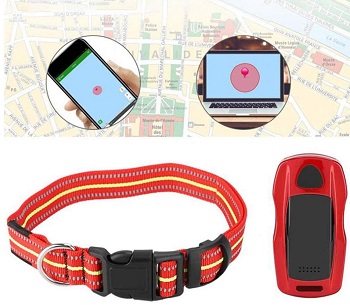 Weather-Resistant Collar
Your cat will want to explore and stay outside no matter the weather. Many cats don't bother if it is a rainy or shiny day. Thankfully, this collar for cats will withstand high and low temperatures and will continue working during the rainy weather too.
Remote Audio Call
Have you ever wanted to call your pet to come back home? The Alician cat collar comes with a real-time call feature. You will get to call your cat and tell it to come home. All you need to do is download the app to your smartphone and click the feature you want to use.
Set A Safe Area
Just like some of the previous models, the Alician collar for cats allows you to set the safe area. You can do that using the app. The app is supported by Android and iOS and it allows you to check on your cat 24/7 and to easily locate it no matter where it is.
In Short:
download the app to your smartphone
real-time call feature
allows you to set the safe area
small collar for bigger cats
weather-resistant
BEST ANTI-LOST SMART COLLAR FOR CATS
Osmewy Smart Collar For Cats
GPS Tracking
The Osmewy tracker for cats comes with a matching collar included. It is ideal for bigger cats. It uses a 2G SIM card and it tracks your cat's location via GPS network. The SIM card is not included in the package. GPS tracking is possible by SMS, app, or GPSONE.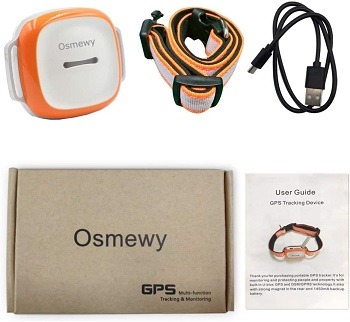 Use The App
The app is free and you can download it to your smartphone. It is supported by iOS and Android. There is no monthly fee. You can set the center number on which you will receive alarms and alerts. Check out the product to learn more about the app.
The Main Features
This device offers you many different functions. It is basically a GPS tracker for cats (can be used to track your dog as well). It provides you with real-time and accurate tracking and positioning. It allows you to check historical routes. It is controlled remotely via the app.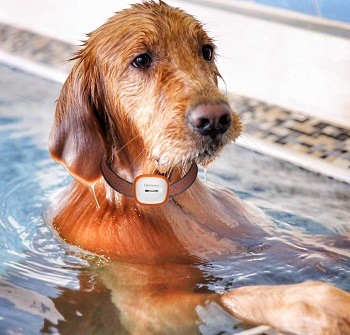 Waterproof And Easy To Use
This smart collar for cats is waterproof. It can withstand all temperatures. Your cat might be outdoor during a rainy day, but you will still get to check its location. The device is really simple to use. The package includes a user manual that comes with the instructions on how to use the Osmewy collar.
In Short:
uses SIM card (not included)
tracks via GPS
ideal for bigger-sized cats
can be used for dogs as well
waterproof and weather-resistant
simple to use
durable and long-lasting
BEST CHEAP SMART COLLAR FOR CATS
Yunabbo Cat Collar
GPS Function
The Yunabbo smart pet collar is designed for cats and dogs. It will track your cat's location via GPS and help you locate it anytime and anywhere. You will get to see its location and movements. Set the safe around and get alerted if your cat gets out of it.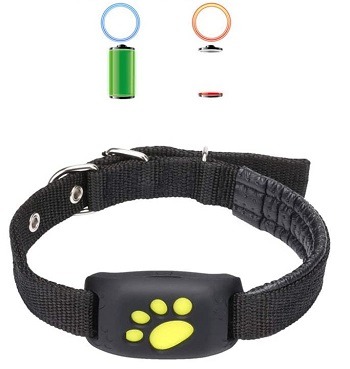 Remote Call
This is another collar that features the remote call function. It comes with the remote listening and callback feature. Set your cellphone number to the collar. Also, set the callback number. This tracker will call your phone number automatically.
Durable And Waterproof
The collar is made of high-quality and durable material. It lasts a long-time and it resits all temperatures. Your cat can use it in all a variety of environments. The device is small and lightweight and your cat won't feel like it is a hassle wearing it.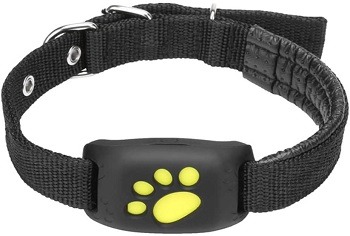 Budget-Friendly
This smart collar for cats comes at a good price. It is actually a very affordable smart collar. Is made of good quality and it provides you with good service. Check it out online to learn more about it.
In Short:
durable and smart
tracks via GPS
allows you to set the callback number
waterproof and of good quality
cheap and long-lasting
How To Pick: Smart Collars For Cats
The smart collars for cats are here to make you feel safe about your little fur friend's location. Make sure to get a quality device that will meet your and your cat's needs. Consider devices that are made of high-quality, are reliable, and come with a durable battery. Keep on reading to find out which other functions should your cat's collar have.
The Good Quality – Before getting a certain model, read more about it and find out its quality. The cheap models are not necessarily bad ones and another way round. A good cat collar tracker should be of durable and sturdy material and waterproof.
Accurate And Reliable – Get a GPS pet locator tag that tells you where your cat is in real-time. Read reviews and check the overall customer satisfaction. Make sure you get a device that is accurate. Always buy from a reliable manufacturer.
The Long-Lasting Battery – Your cat collar for tracking needs to come with a durable battery. You will want to have a long-lasting device that will accurately tell you where your cat is without having to worry if the device turned off.
Pair It With The App – Most of the cat collars come with the feature of pairing the device with the app. The apps are usually supported by iOS and Android smartphones. The app helps you feel safe. You will get to check where the exact location of your cat is.
Where To Get? – You can get these devices in a pet shop, or at your local retail store. These products are available online as well. Check out the online retailers and get special offers. Some of them provide free shipping. All of the listed devices are available online.
To Sum Up
We will conclude by saying that there is one model that we find the best. It is the Whistle Go Explore Collar. The reason we find it best is because, other than tracking your cat's activity, it helps you take care of your cat's health as well. In case you want to check out more models to track your cat's location, read our articles about the smallest cat GPS devices and cat tag trackers.