Looking for the best GPS tracking collar for hunting dogs?
It is not always an easy job to find one. This is why we have reviewed the best GPS hunting dog collars there are on the market. Find out everything you need to know about the best of best, cheap, Bluetooth, and more models. Check out our buying guide at the end of the article to help you decide.
The Summary
6 Best GPS Hunting Dog Collars Reviews
BEST OF BEST GPS HUNTING DOG COLLAR
Garmin Astro 900 Hunting Dog Collar
Tracks Multiple Dogs
The Garmin Astro 900 GPS hunting dog collar can be used on up to 20 dogs at the same time. Pair it with a T 9 dog device (sold separately) for a larger range (up to 5 miles). The Garmin Astro collar for hunting dogs uses 900 Mhz and can be used in the US and Canada.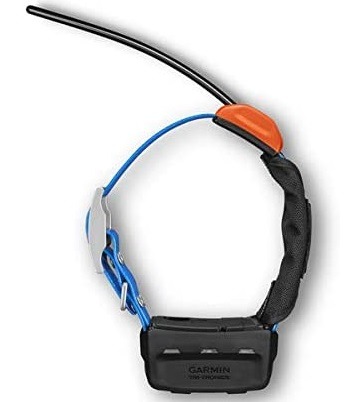 Highly Accurate
This collar uses high-sensitivity GPS. It also includes the Glonass satellite reception and can track in almost all environments. It is not a regular GPS collar. It included TOPO mapping of southern Canada and the U.S. and locates your dog easily and accurately.
Easily Locate Your Dog(s)
The collar comes with a 2.6" display that lets you see your dog's location in real-time. You can also check where your dog has been. The collar lets you switch to compass pointing to easily find your dog. All the dogs you are tracking can be seen on the display.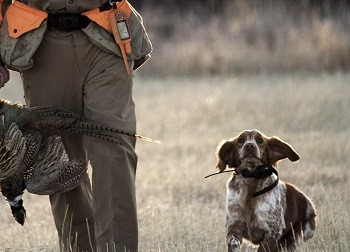 The Size, Dimension, And Price
The size of this Garmin collar is 3.5 x 1.85 x 1.75 inches. The collar is lightweight and durable. It uses one lithium-ion battery that comes included in the package. The battery is of good quality and lasts long. The price of the package is medium-high
In Short:
tracks up to 20 hunting dogs
highly accurate tracking device
includes a 2.6" display
it is small and lightweight
durable and of good quality
includes a long-lasting battery
BEST LOCATION GPS HUNTING DOG COLLAR
Nestter Collar For Dog
The General Overview
This is a GPS collar location and an activity tracker for your dog. It is a smart collar that connects to your smartphone. Download the app to your iOS or Android and start using the collar right away. Use it every day around the house and when you go hunting.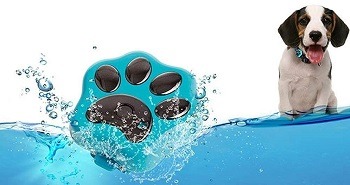 The Best Features
The Nestter GPS hunting dog collar comes a smart LED light that automatically turns on when in the dark. This will make your dog visible anywhere you go. Moreover, it comes with a Geofence feature, a voice monitor, durable battery, and allows you to check the historical route.
Works Nationwide
This dog location tracker collar will work accurately within the US. It uses the advanced Global Positioning System and it easily pinpoints your hunting dog's location anywhere in the US. There is a monthly fee that is required in order for this GPS collar to work.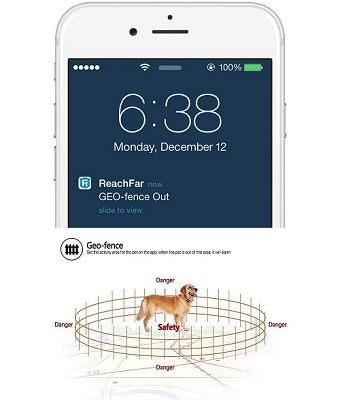 Technical Specifications
The collar's weight is about 1.4oz. The overall size is 1.85in x 1.96in x 0.59in. The collar is recommended to use on dogs 9 pounds or up. The battery is long-lasting. It can work for about 4 days, and standby time is about 10 days. There is a low battery alarm.
In Short:
this is a smart GPS collar
can be used on dogs 9 pounds and up
comes with a long-lasting battery
includes a low battery alarm
a monthly fee is required
comes with LED light
BEST CHEAP HUNTING DOG TRACKING COLLAR
LMHOME GPS Hunting Dog Collar
Requires SIM Card
The LMHOME is a dog collar that can be used for hunting dogs. It locates your dog via GPS. It requires a SIM card to function. The SIM card is not included. The card must be 2G. After you activate the collar with the SIM, there are no monthly fees.
Use The App
Download the free app to your smartphone (supported by the iOS, Android, and Windows devices). The collar can be used outdoor and indoor. The app will help you track your dog easily. It is lightweight and waterproof and ideal for taking your dog to the woods.
Virtual Fence
The app allows you to create virtual fences so it is a good dog training collar too. Choose the area you find safe for your dog and get alerted once your dog leaves the safe area. View the location history of your dog, and use all the other features via the free app.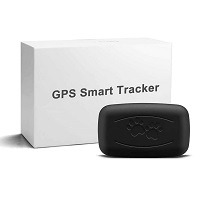 Technical Details And Package
The GSM frequencies are 850/900/1800/1900Mhz. The collar is water and weather-resistant. The battery is rechargeable (3.7V 800mAh li-ion battery). The package includes a tracker and a collar, a charging cable, a screwdriver, and a user manual.
In Short:
a cheap tracking collar for hunting dogs
ideal for hunting dogs
easily locates your dog via GPS
this is a waterproof collar
requires a 2G SIM card
virtual fence feature included
BEST BLUETOOTH GPS HUNTING DOG COLLAR
SportDog GPS Tracking System
About The SportDog
This hunting dog tracking collar comes with a handheld device. Both collar and the handheld device are waterproof and completely submersible. Also, they are rechargeable. When on full battery, they last long. The charging cable is included.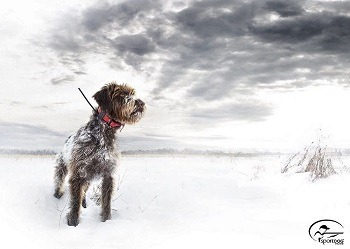 The Bluetooth Feature
Follow your dog via GPS. The Bluetooth dog collar is accurate and the handheld device will indicate you the exact location of your dog. View or listen to the directions. The Bluetooth headset is compatible. The collar lets you know if your dog is moving or has stopped.
All The Features
The best features of the SportDog GPS hunting dog collar are: the updateable maps, multi-dog tracking (up to 21 dog), rechargeable, and waterproof. The size of the collar is 17.05 x 4 x 9.5 inches and it weighs only about 3.53 pounds.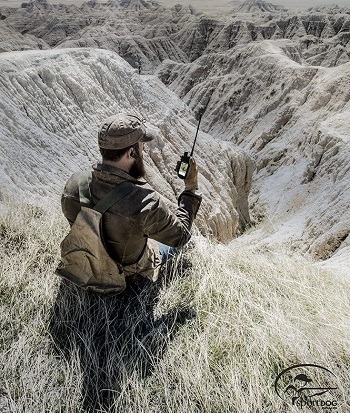 The Training
Apart from it being ideal for hunting dogs, the SportDog GPS collar is a training collar at the same time. Teach your dog good manners. Choose the level of the static stimulation. Also, there are vibrations and tones as well to train your dog not to act inappropriately.
In Short:
the collar and handheld device are rechargeable
this SportDog collar tracks up to 21 dogs
both training and tracking features included
pair the headset via Bluetooth
follow your dog's location easily
BEST SMALL HUNTING DOG TRACKING COLLAR
FitBark Dog Collar
Smart GPS Collar
This GPS collar by FitBark can be used every day. It is ideal for hunting dogs because of its accuracy. It connects to the app on your smartphone and helps you track your dog's location. The app is free and is supported by iOS and Android.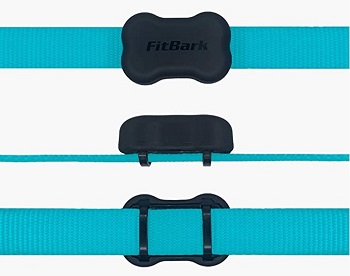 Tracks Activity 
Apart from it being a great tracking collar for hunting dogs, the FitBark is an activity tracker at the same time. It takes care of your dog and lets you know its sleep quality and activity status. This dog step tracker will know how much your dog has walked and how many calories it has burnt.
Small Tracker
The FitBark tracking device is very small and unnoticeable 1.85 x 1.18 x 0.59 inches. The collar by FitBark is sold separately. You can attach it to any dog collar if they match. The tracking device is lightweight (0.6 ounces). It is waterproof and long-lasting.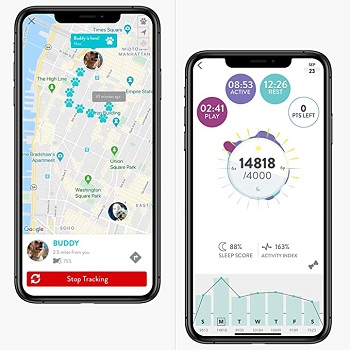 The Battery Performance
One lithium-ion battery is included. It is long-lasting. If your dog gets lost and you need to find it, the battery won't let you down. Moreover, you will get a low-battery alert via the app so you could recharge it when it is necessary.
In Short:
it is made for everyday use
it is ideal for hunting dogs
this is an accurate and durable device
waterproof and long-lasting battery
it is small and lightweight
BEST WATERPROOF HUNTING DOG TRACKING COLLAR
PetBiz Collar For Dogs
Water-Resistant Tracker
The PetBiz can be used as a GPS hunting dog collar because it is accurate and waterproof. Moreover, it is made of high-quality materials. The tracker is durable and accurate. It is made by PetBiz which is a reliable manufacturer.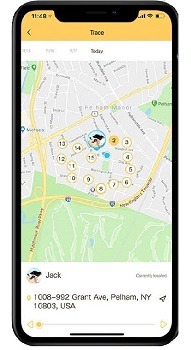 Tracks Your Dog's Activity
Use the smart app and enter all the important details about your dog such as its breed, size, age, and weight. Let your dog wear the PetBiz every day so can track its activity and get feeding recommendations. Set the exercise goals and reach them every day.
Zone Alerts
Download the PetBiz app to your smartphone to use all the features. Track your dog's location and activity. Moreover, you can set the safe zone and get instant alerts every time your dog leaves the safe area. Also, you will get the low-battery notifications.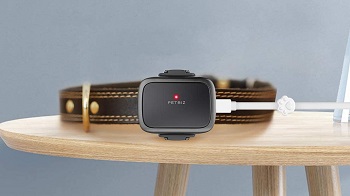 LED Light
Another great feature that the PetBiz tracking device comes with is the LED light. It will help you see your dog in the dark. When you go hunting, you can easily lose track of your dog in the dark woods. Apart from the GPS locator, LED light will help you find it easily.
In Short:
waterproof dog GPS tracker collar for hunting
features a smart LED light
device is small and lightweight
locates your dog via the app
uses GPS to track and locate
How To Pick: GPS Hunting Dog Collar
When in search of the best GPS hunting dog collar, you have to consider buying the one with some of the following features: the accuracy and real-time tracking, the good quality of the collar, the battery performance, and more. Our little buying guide is here to help you choose the right collar.
Accuracy And Reliability – Buy from a reliable manufacturer. Your tracking collar must track your dog in real-time and show you the exact location. The cheap GPS hunting dog collars are not always quality ones, so make sure the collar you are looking to get is well-reviewed.
Long-Lasting Battery – Getting a GPS tracking collar for hunting dogs with a battery that quickly runs out of power makes no sense. You must be sure your device includes a rechargeable battery with long performance and standby time.
Waterproof And Durable– People go hunting no matter the weather. It could be on a cold and rainy day. Plus, your dog will walk through the mud or swim. Buy a GPS collar that is weather and water-resistant. Ensure it is made of high-quality and durable materials.
The Extra Features – A big plus is if the collar you are looking to buy comes with LED light. It will help you track your dog in the dark and make it visible. Moreover, if you have more hunting dogs, consider getting a collar that can track multiple dogs at the same time.
Where To Buy? – Get GPS trackers for hunting dogs in pet shops or hunting shops. Also, you can easily order such gadgets online. The ones we have reviewed are all available on the Amazon.com. We consider them a reliable online retailer that provides good customer service.