If you want to buy and learn more about the GPS dog shock collars, read our article.
Remember to only buy such a device if your dog is suitable for it and needs it. In the following paragraphs, you will read al about the best of best, location, multi-dog, and more models. Moreover, you will get to read our guide at the end of the article. If will help you decide if a GPS shock collar is something your dog needs.
The Summary
6 Best Dog Shock Collars With GPS
BEST OF BEST GPS SHOCK COLLAR
Garmin Pro 550 Dog Shock Collar
Train Multiple Dogs
The Garmin dog tracking and shock collar can be used for up to three dogs. You can train them at the same time and save time. The range is of one mile with 27 MHz radiofrequency. The Garmin Pro 550 device is a locating and training collar at the same time.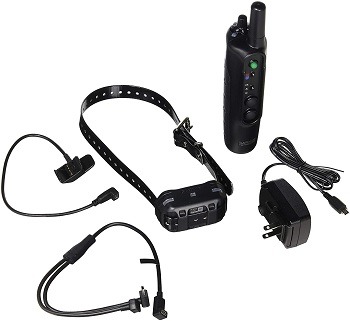 Use The BarkLimiter
The Pro 550 collar comes with a built-in BarkLimiter technology. It is an advanced bark correction technology that will teach your dog not to bark when it is unwanted. For example when it meets new people or when guests come to your house.
The Traning System
The collar features 21 stimulation levels. The collar is easy to use and to control. You will get a handheld device to help you control the collar. Moreover, you can train your dog with tone and vibration too. Choose accordingly and use it safely.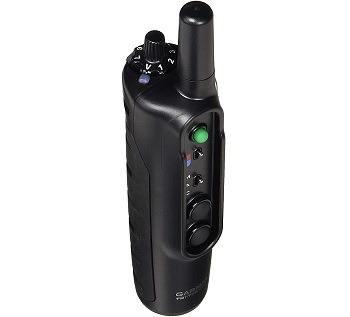 What Is Included
The package includes a PRO 550 handed, a training and tracking collar, an AC adapter, a split adapter cable, a charming clip, and a user manual. Please, read the user manual before starting with trainings. The overall price is pretty high.
In Short:
use it for training multiple dogs
21 levels of stimulation
uses vibration and tone to train too
high price of the package
features a built-in BarkLimiter
BEST LOCATION GPS DOG SHOCK COLLAR
Dogtra Geo-Fence Shock Collar
The GPS Dog Tracking 
Track your dog with this Dogtra Pathfinder GPS dog shock collar. Thanks to the GPS, it will be easy for you to find your dog in case it gets lost. This GPS e-collar for dogs can be used with Google Maps too. The range is 9 miles. It makes you feel safe.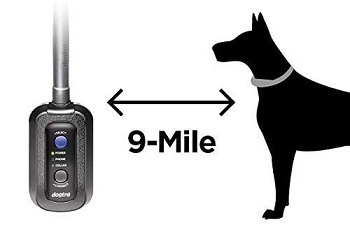 Train Your Dog
If you need to train your dog to behave well, try using this Dogtra GPS shock collar. It will correct the unwanted behavior of your dog. It uses the tone and stimulations. It comes with up to 100 correction levels. It sends them through the receiver.
Who Can Use
This collar can be used on almost dog from 35 lbs up. However, make sure you adjust the stimulation intensity depending on your dog's size and breed. You want your dog to stay safe and to feel as little pain as possible.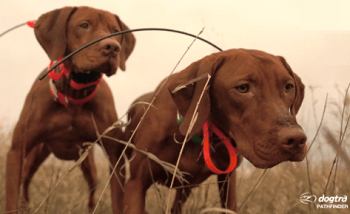 No Monthly Fees
This collar for training dogs comes without monthly subscriptions. Use is to locate your dog via GPS or training to behave well. Correct its behavior. All that for free. Read the user manual before starting using it for the first time.
In Short:
free and monthly fees
perfect for dogs 35 lbs or up
uses tone and stimulations
one of the best dog GPS shock collars
locate your dog easily
BEST MULTI-DOG GPS SHOCK COLLAR
PatPet Dog Shock Collar
Waterproof And Durable
The PatPet shock collar for dogs provides safe trainings. It is durable and long-lasting. It is water-resistant and you can use it every day and no matter the weather. If your dog wants to enter the ocean, the river, or the lake, the collar won't stop working.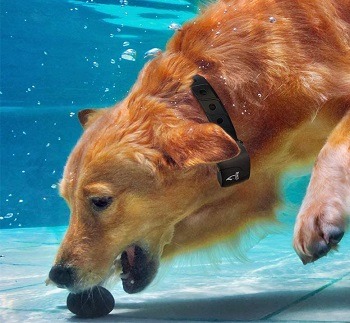 The Traning Modes
The PatPet GPS shock collar for dogs comes with three training modes. It uses beeps, vibrations, and static shock. You can easily teach your dog to behave appropriately. Stop unwanted behavior. Use the training mode that is most appropriate for your dog.
The Remote Control
Even if your dog is further away from you, you will get to train it. It uses a wireless remote control with RF 434 Mhz technology and allows you to train your dog from afar. Choose the training mode and make your dog come back home.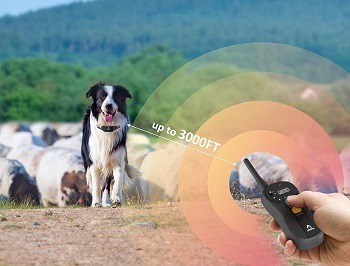 Durable Battery
The PetPet collar for training dog includes a built-in lithium-ion batteries. One for the receiver and the other for the remote. The receiver's work time is 10 days, and the remote's is 20 days. The standby time is about one year for the remote and 3 months for the receiver.
In Short:
waterproof and long-lasting device
it comes with a durable battery
it has a long standby time
uses the wireless remote control
there are three training modes
use it for training multiple dogs
BEST BLUETOOTH GPS DOG SHOCK COLLAR
PetSafe Training Collar
Use Your Smartphone
Download the PetSafe app to your smartphone and use it as a hand-held remote. The PetSafe app is supported by iOS 8 or up and with Android 5 or newer. The app will help you locate your dog as well. Feel safe and find your dog easily.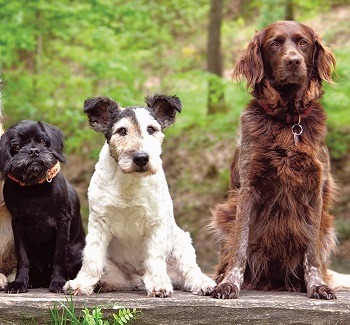 The Training
The PetSafe dog tracking and shock collar comes with three training options. Use tones (beeps), vibrations, or 15-levels of stimulation. You can easily teach your dog to behave well. Teach your dog not to jump on people or the table, etc.
For Most Dogs
This collar can be used on dogs of most sizes (8 pounds or up). It is ideal for dogs with neck size up to 28 inches. Before starting with trainings, you must be sure your dog is suitable for using such devices. Also, choose the most appropriate training mode.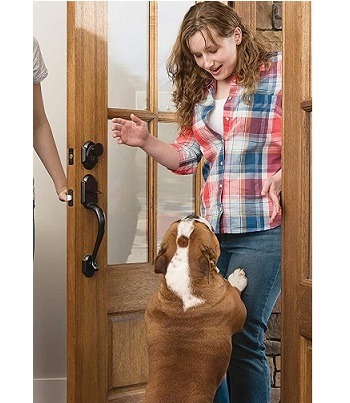 Everyday Use
Feel free to use this collar every day. It is durable and waterproof. You can do the trainings in any weather conditions. Your dog can enter the pool, ocean, river, or lake if it wants. It can roll in the mud as well. The collar will resist.
In Short:
download the app to your smartphone
use the app as a remote control
connect collar and smartphone via Bluetooth
the collar is waterproof
ideal for dogs 8 pounds or up
BEST CHEAP GPS SHOCK COLLAR
PetSpy P620 Dog Training Collar
Easy To Use
The PetSpy collar is here for all dog owners – the new or the expert ones. It will help you make your dog behave better. There are a user manual, an e-book, and the video guide included in the package that help you get started more easily.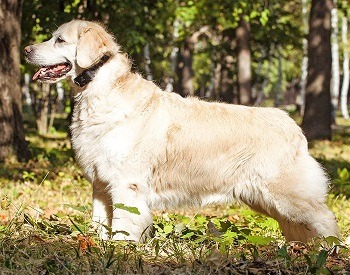 How To Train
There are 3 training systems that his collar includes. The electric shocks, beeps (tones), and vibrations are here for you to choose. The shock mode has 16 levels. Choose the lower levels for smaller dogs. Make sure you don't hurt your dog ever.
The Locator
You will get to easily locate your dog in case it gets lost. Read the user manual to find out how it works. Moreover, ensure the battery is always charged so that your collar doesn't run out of it. It must last long enough for you to find your dog.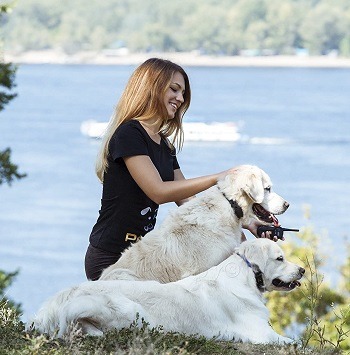 The Package
In the package of this GPS dog shock collar, you will get the training and tracking collar, a remote, an e-book and a video guide, a charging cable, and more. Check out this device online to find out more. This is an affordable device.
In Short:
it is very easy to use
ideal for expert and new dog owner
both locates and tracks your dog
there are three training systems
includes 16 shock levels
the price is very affordable
BEST COLLAR GPS DOG SHOCK COLLAR
Educator GPS Dog Shock Collar
The General Overview
This collar is a pro educator and comes with effective and training modes. It is small and lightweight and even the largest and heaviest dogs (150 pounds or more) will respond to the simulations. This collar turns your dog into a well-behaved one.
The Range
This collar will help you train and track your dog within a 1/2 mile. The Educator is an e-collar that is used remotely. The ergonomic design of the remote control will allow you to watch and track your dog. It comes with a night tracking light too.
Customize Your Training
First, read the manual to understand how to train your dog properly. Customize and adjust your training with the computer software that is provided on the memory stick that comes included. Select the perfect training simulation mode that will work best for your dog.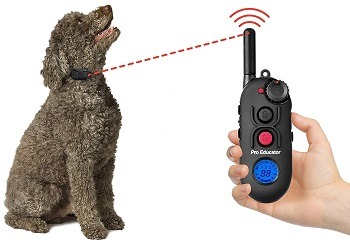 Last Useful Details
The small dog GPS tracker collar includes an LCD display with backlight. There are 7 levels of stimulation. Some other training modes are the beeps, tapping sensation, and vibration. This collar is safe to use if you know how to use it. Please, make sure you use it correctly.
In Short:
used remotely
functions as an e-collar
tracks and trains your dog within a 1/2 mile
features an LCD display
comes with 7 levels of stimulation
uses beeps, tapping, and vibrating too
How To Pick: GPS Dog Shock Collars
Sometimes our dogs need to be taught how to behave well. Before buying a shock collar, make sure you know how it works and if your dog is suitable for such a device. Get to know all about these products and buy accordingly. Our guide will introduce you to GPS shock collars and help you choose the right one for you.
What Do We Use Shock Collars For? – The dog shock collars are shock devices that some people use to discipline their dogs. Some dogs are easily taught good behavior, while the others are more active, stubborn, and mischievous. These devices are used to correct unwanted behavior so they are good for puppes, like puppy trackers.
How Do GPS Dog Shock Collars Work? – The dog shock collars emit different levels of electric shocks through the dog collar. There are different shock intensities and not every dog is suitable for such devices. Plus, the models in this article feature GPS and easily locate your dog if it goes missing.
Are They Necessary? – No, they are not necessary devices. Most of the dogs are taught to behave well through everyday trainings. Some owners will have to be more persistent, but most of the time, your dog won't need the shock collar to behave well.
Pros And Cons – The benefit of using such a device is that your dog will associate the shock with punishment and stop doing certain things. On the other hand, these devices may cause stress and cause momentary pain. The GPS dog shock collars are certainly not suitable for any dog.
Where To Buy? – You can get the GPS and shock collars in any pet store. Also, you can check them out online. Before buying any of these collars, be 100% sure your dog really needs it. Let your dog stay safe and buy only if necessary.