Have you been anxious lately about your dog going missing for some reason so you'd thought you'd ease your mind with a GPS tracker for dogs?
We'll let you in on all the best and various products on the market available if you continue reading this article. To top it all off, we've even collected all the information necessary for you to pick out one on your own, knowing full well what you're buying into. Some of the products we reviewed fall into the chip category, microchip category, collar category, ad we've even reviewed cheaper models
The Summary
Best 20 Dog Trackers
BEST OF BEST DOG TRACKER
Bartun GPS Pet Tracker
Lightweight Tracker
When you attach the device to your dog's collar, it won't trouble them since it only weighs around 4 ounces and is fairly small casing-wise. The SIM car it needs to work is included and you'll need to activate it via web browser and insert it into the casing. It's compatible with a 2G network.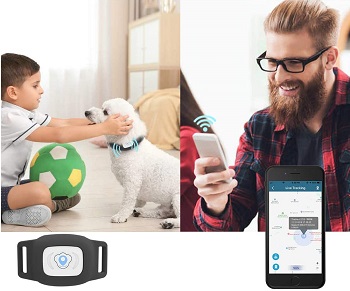 App And Device Durability
You'll have to download the app and then you'll get to see tracking history and track in real-time with unlimited range. The device is also IP67 waterproof and recharges with a magnetic charger in 3-5 hours. We understand how these can be complicated to figure out so we advise you read the small dog GPS tracker article next to learn more and see other models.
In Short:
Comes with  a SIM card
Has its smartphone app
Works anywhere where there is 2G network coverage
It's IP67 waterproof
It recharges for around 3-5 hours
Can show track history and track live
BEST COLLAR DOG GPS
Link AKC Smart Dog Collar
Leather Collar
The leather bits of this collar are made with actual leather and it's suitable for medium to large-sized dogs. If you'd like one for a smaller dog, you can rely on the GPS dog collar no monthly fee article to deliver one such product if you read it linked below.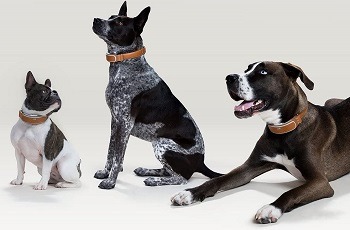 Activity And Location Tracking
It's waterproof up to 3ft depth for up to 30 minutes. You can monitor your dog's activity levels and get insight into their fitness levels, you can save some of the trips you've taken and the collar will even monitor surrounding temperatures. It can also help with training due to the customizable sounds it can produce. It requires a monthly fee to work within US borders.
In Short:
It's made with real leather
You can save and record trips
Can show detailed dog fitness levels
Gathers information on surrounding temperatures
It's waterproof up to 3ft depth for 30 minutes
Produces customizable sounds for aid in training
BEST CHIP DOG TRACKER
KumasonCo Smart Id Tag
Materials Used
If you'd prefer not to complicate things with your tracker, this is the product you might like. It's made with anodized aluminum and the information like the QR code and the pet hotline number are embedded into its multiple layers so they won't fade easily if ever.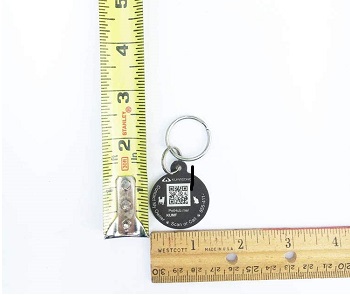 Qr Code Info
The QR code takes you to a customizable pet profile so when your dog gets lost, anyone can scan it to get your dog back to you. It hooks onto dog collars using a small climbing buckle. This dog tracker chip is one of the many simplified pet GPS chips so check them all out if for some reason they pique your interest.
In Short:
Made with anodized aluminum layers
It won't rust or corrode
Has a QR code and hotline number embedded into the layers
The info won't fade
You can customize the pet profile the code leads to
BEST MICROCHIP GPS TRACKER FOR DOGS
HomeAgain Microchip Implant
Sterile Bag Package
Everything needed for you to make it work comes in a sterile bag. You should take it to your vet so that they can implant it under your dog's skin on one of the two injection sites: on the side of the neck or between shoulder blades. Each implant has a unique scannable ID code that can be registered with the American kennel club.

Chip Size And Insertion
The chip is about the size of a rice grain which is 12 mm so it's fairly small. The syringe is also small and the vet won't need to apply an anesthetic to inject it in. You can learn more about what this GPS microchip for dogs and others do in the pet tracker microchip article.
In Short:
It's as small as a rice grain
Can be injected by a vet
Comes with a microchip and syringe
The injection doesn't require anesthetic
Comes in a sterile bag
Has a unique scannable ID code
BEST TAG DOG TRACKER
Haoaiwo 4G Pet Tracker
How It Works
The tag gets attached to the dog collar on the outside perimeter to not disturb them. It locates your dog using GPS and wifi to have an outdoor use accuracy of 5m and indoor use accuracy of 30m. It works with a SIM card using a 2G, 3G, or 4G network that you'll have to pay a subscription fee.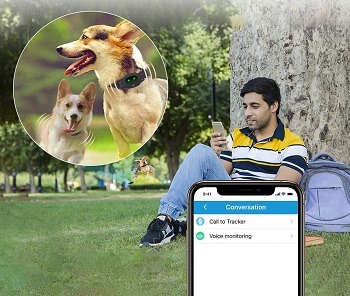 App And Web Browser Compatible
It works with an app, with a web browser, and can even send you position checks via SMS. It has a low battery alarm, works for 2 days, and charges for 2 hours, it's waterproof, and tracks in real-time. We've surely missed a few details about this dog tracker tag so check out the GPS pet locator tag article for more info on this and other similar products.
In Short:
USes 2G, 3G, and 4G networks to work
Has a SIM card slot
You'll have to pay a subscription fee
Can work with an app, via web browser and send SMS for positions
The battery charges for 2 hours and lasts 2 days
It's waterproof and tracks in real-time
BEST FENCE DOG TRACKING DEVICE
PetBiz Gps Tracker
Device Shape And Color
The device has a lovely bone shape that can be confused with a little bow tie. It easily gets attached to dog collars and has a camo color although it comes in various colors as well. If you'd prefer a more serious-looking GPS dog fences product, you can read the GPS pet collar article.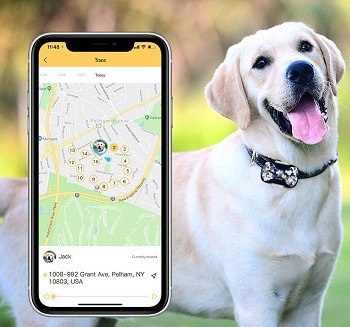 Special Tech Tracking
It doesn't use a 3G network to work but a special technology that gives you around 30% more area coverage. The subscription fees can be as low as 3 dollars monthly. It tracks your dog's fitness, location, and you can even set up a virtual fence to get alerted when it's been breached.
In Short:
Has 30% more area coverage than with 3G network
The monthly fees can cost only 3 dollars
It's shaped like a bow tie.
Comes in plenty of colors
Tracks dog fitness and location
Alerts you when the virtual fence has been breached
BEST HIKING GPS TRACKER FOR DOGS
Petbiz Gps Tracker
Battery Life And Location
You never know how long you're going to be hiking for so it's good to count on the 30-day battery life of this best dog tracker or hiking. It tracks with NB-IoT technology which gives better coverage than the 3G network. Coverage is an important thing to think about when hiking.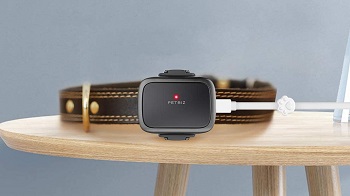 Tracking Abilities
It tracks activity, activity history, and can give you personalized meal plans for your dog. You can even set up 3-fences within the app so you can know when your dog is on the loose. If you and your dog are great travelers, the battery will last around 12 days. Check out more in the hunting dog collar article if you don't want to pay a subscription fee.
In Short:
Tracks using NB-IoT technology
Can 30% more coverage, especially in remote areas
Battery lasts for up to 30 days but with hiking dogs, it's 12 days
Can track fitness and give you personalized meal plans
You can set up an e-fence
Can show location and track history
BEST BLUETOOTH DOG TRACKER
Pawscout Smarter Pet Tag
Work Range
Bluetooth trackers tend to have a smaller working range and so is true for this product with a 300t working range. It does however have a large pet lover and owner community so you can find your dog with the help of other people in your local area.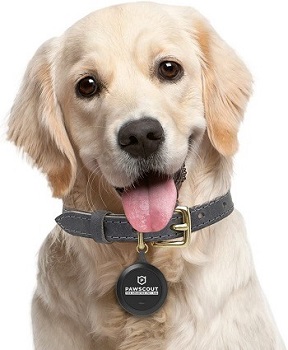 What It Does
When you get within the working range of your pet, the app will alert you and you can easily make a pet profile and personalized behavior and med profiles as well. If you'd like a tracker with more options and a larger working range, you can read the Bluetooth dog tracker article linked below next.
In Short:
Has a 300ft working range
Can alert you when you're back in range
You can record walks
You can access your local community to help find your dog
It offers personalized pet, behavior, and medical profiles
BEST SMALL DOG GPS
Gibi Pet Location Unit
Google Maps Compatibility
The device works with google maps and Android and iOS phones but not newer OS versions of the iPhone 7 and 7S plus. You can share your dog's location with friends and family via the google maps link. The app it comes with is browser-based so for actual app products check out the GPS collar for small dogs article next.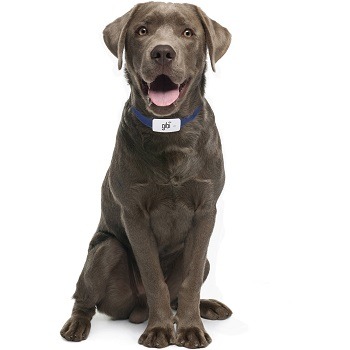 Registration And Benefits
You will have to register and sign a pet location service agreement as well. With it, you'll get real-time location info, precise location info, direction to take, set safe zone, get alerts when they're breached either via text or e-mail. It's small and fits on just about any collar.
In Short:
You can share pet location via a google maps link
Allows you to set up a safe zone
Can alert you via text or e-mail when a safe zone has been breached
The app is browser-based
Fits on almost any dog collar
Offers precise and real-time location info
BEST HUNTING DOG TRACKING DEVICE
SportDog Brand Collar Tracker
2 In 1 Product
This is a 2 in 1 device that acts as an e-collar and a tracking device. It uses no apps just the collar and a handheld device that comes with it. You can track up to 21 dogs by buying more collar extensions and doesn't require a monthly fee to work either.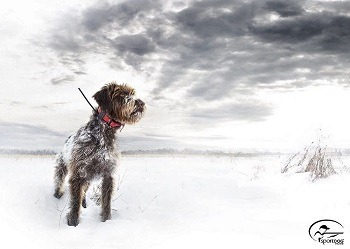 Large Range
It has a 10-mile range with offline maps, has a compass, offers 99 levels of static stimulation for training, you can set up geofence zones, update maps, show tracking history, and much more. It does cost around 800 dollars so for cheaper versions, read the GPS hunting dog collar article next.
In Short:
Has a 10-mile working range
Costs around 800 dollars
Comes with a handheld device
Can track up to 21 dogs
You can set up geofence zones
Acts as a training collar with 99 stimulation modes
Shows tracking history
Works in remote areas
BEST IPHONE GPS TRACKER FOR DOGS
Find My Pet GPS Nano Tracker
Outdoor Working Method
The device best works in outdoor applications since it connects to GPS satellites to work. It has US coverage and also uses a 2G network to work. With this information, it's easy to figure out that you'll need to pay a monthly fee but it can be as low as 3 dollars.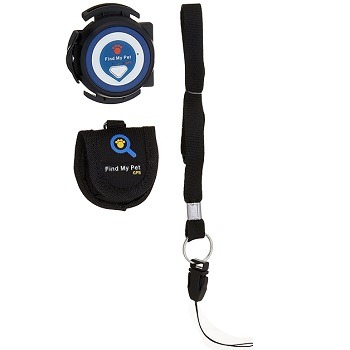 Coverage And Location Refresh Rate
Apart from US coverage, it has worldwide coverage as well as long as there's a 2G network there. It also track indoors using Bluetooth and has an up to 4-day battery life. It tracks using a phone app or web browser in real-time with only 1-minute intervals. If you'd prefer to rely on no cellular connection for your iPhone dog tracker to work, read the pet GPS locator tracker article next.
In Short:
Works outdoors using GPS satellites
Works indoors using Bluetooth tech
It can work anywhere where there is a 2G network
Has a 4-day battery life
Has a phone and web browser app
Shows location in real-time with 1-minute intervals
Has US and worldwide coverage
BEST PUPPY GPS TRACKER FOR DOGS
Tracki Mini GPS Tracker
Proportions And Monthly Fees
The device is as small and weighs as little as a coin. It's 1.8-in long, 1.5-in wide, and 0.55-in thick. On its own, it costs around 15 dollars but you have to include the price of the monthly subscription fee that can get as low as 10 dollars a month. If you'd prefer a no-fee device, you might find one in the puppy tracker article.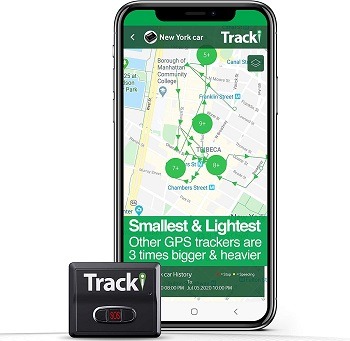 How It Functions
It works with a SIM card, hence the monthly fee. It's built into the device and has a water-resistant silicone cover. The battery can last up to 75 days, depending on how much you're using it. You can set geo-fence zones, the map shows the live location and you'll also get low battery warnings.
In Short:
Has an integrated SIM card
Costs around 15 dollars
Monthly fees can get as low as 10 dollars a month
It's 1.8-in long, 1.5-in wide, and 0.55-in thick
Works in 185 countries
You can set geofence zones
Shows live location
BEST WIRELESS FENCE DOG TRACKER
Black Decker Smart Dog Collar
Collar Size
The device is a collar-type device that can fit on dogs with a 15-21 inch neckline. It has an OLED display that can show your dog's name tag and works anywhere with 2G coverage. It works using an app with a map where you can set customized wireless dog fence with GPS tracking zones.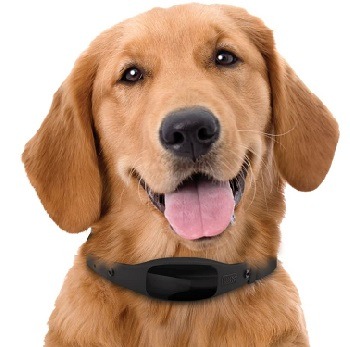 Safe Zones And Other Abilities
When a zone is breached, an alert will be sent to your phone and you can then easily get your dog back by using voice commands because of the 2-way audio features. It also has activity and fitness level tracking. If you'd like to keep it simple, you can check out other product reviews in the GPS pet collar article.
In Short:
Fits on dogs with a 15-21-in neckline
Has an OLED display for virtual dog tag
Works anywhere with 2G coverage
You can customize geofences in the app
Has 2-way audio
You can track dog activity within the app
BEST 4G DOG TRACKER
Tractive LTE GPS Dog Tracker
Worldwide Coverage
The device that you can attach to dog collars works in over 150 countries worldwide using LTE technology or in more familiar terms, 4G technology. The monthly payment can be only 5 dollars and you don't have to buy a SIM card since it's already built into it.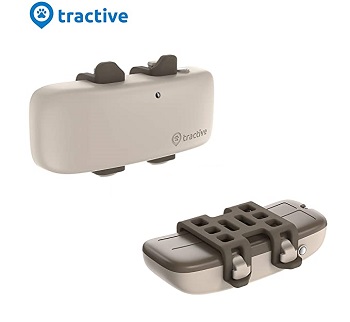 App Table Of Contents
You can show the location and tracks history, create a virtual fence, monitor activity, like rest periods, activity periods, and calories burnt. It refreshes location every 2-3 seconds so it always shows the location in real-time. If you'd like to rely on something other than the 4G dog tracker network, find them in the GPS pet collar.
In Short:
Works in 150 countries
Uses LTE tech to track dogs
The SIM card is integrated into the device
Can get attached on dog collars
You can create virtual fences and track dog activity
Refreshes location data every 2-3 seconds
BEST ANDROID GPS TRACKER FOR DOGS
Findster Duo Plus Pet Tracker
GPS Sattelite Connection
You don't have to have cell coverage to locate your dog using this device. It uses GPS satellites to do so and you can check on your dog and their location using a smartphone. It doesn't matter if it's an android or iOS phone. For more no monthly fee android dog trackers, read the GPS dog collar no monthly fee article next.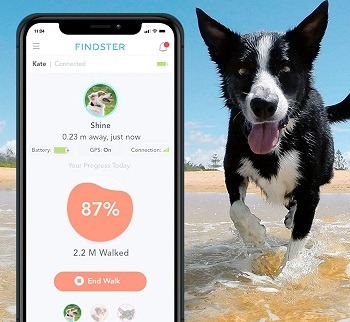 What It Can Track
You can easily set safe zones, track your dog's fitness levels, and check on the history of your walks and so much more. It's waterproof up to 3ft in-depth and it's fairly small. It comes with a findster care membership too and you can set more devices to work within one app.
In Short:
Works without cell coverage
Uses GPS satellites to track dogs
you can set up a safe zone
Tracks dog fitness levels
Comes with a findster car membership
It's waterproof up to 3ft in water depth
BEST TRACKING AND TRAINING COLLAR DOG TRACKER
Dogtra Pathfinder Tracking Device
No Extra Payment
The maps the device shows are satellite maps and you'll pay no extra fees for them to work. It comes in a form of a collar that connects to the handheld device that controls the training part of the collar. It works using a phone app. You can track up to 21 dogs with additional collars.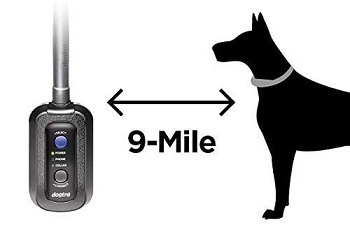 Handheld Device And App
It shows track history, the direction the dog has headed, whether they're moving or not, and much more. The handheld device connects to phones using Bluetooth and has a 33ft range. It surely is one of the best dog tracking and training collars but if you'd prefer one without the use of a phone, find them in the article linked below.
In Short:
Works using satellite maps
Has a 9-mile range
Shows track history and where the dog is headed
You can set up geofence zones
Has a handheld device that controls the e-collar part
Requires no subscription fees to work
BEST REAL TIME DOG GPS
Lmhome GPS Dog Tracker
2G Compatible
It requires a SIM card to work but it's compatible with 2G, network SIM cards.  The reason why it has a fast location refresh rate and why it's certainly one of the best real-time GPS dog trackers is because it uses three-way tracking technology to work.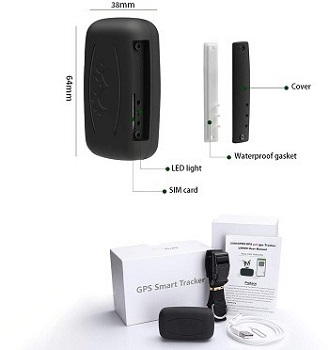 Location Accuracy And Durability
It has a 5-10 m location accuracy outdoors and it's IP66 waterproof. It comes with a GPS tracker, a collar, charge cable, and a screwdriver along with an instruction manual. The monthly fees can get as low as 5 dollars monthly. You can read into it a bit more and check out other models in the GPS hunting dog collar article.
In Short:
Needs a SIM card to work
Works within 2G network
The subscription fees can cost 5 dollars a month
it's IP66 waterproof
Uses three-way tracking technology
Has a location accuracy of 5-10 meters
BEST CHEAP DOG TRACKING DEVICE
AnimalRescue Q Dog Tag
Material It's Made Out Of
If you'd like to keep things simple, you can surely get a cheap dog tag with a readable QR code like this one. It's a digital tag that contains store information, Identity images, e-mails, multiple contacts, and addresses so anyone can get your dog back to you.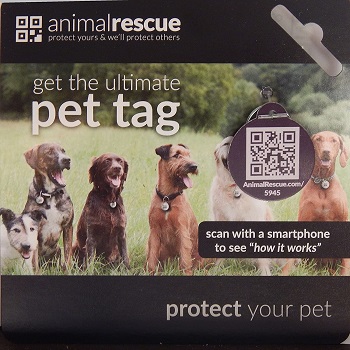 QR Code Details
If the tag has been scanned, the manufacturer will e-mail you and show you the last scan location on a map. It's made with anodized aluminum and the info is embedded into the multiple layers so it won't rust or fade. If you had other things planned for your cheap dog tracker, you find other products with fairly reasonable prices in the GPS pet locator tag article.
In Short:
Made with anodized aluminum
It's rust and fade-proof
Has a scannable QR code
Can show identity image and contact info, e-mail, and address
When it's scanned, you can see the last scanned map location
BEST LONG RANGE GPS TRACKER FOR DOGS
Garmin Astro 900 Dog Tracker
2 Sattelite Connection
Since it uses GPS and GLONASS satellites to track your dog, it can work well in remote environments where there is no cell service or network connectivity. It has a 2.5 seconds location update rate and has offline maps in the US and Southern Canada.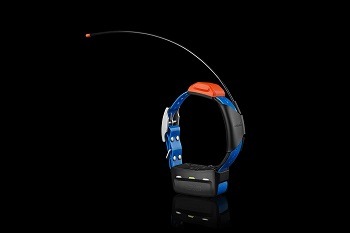 Handheld Device Info
It works with a handheld device that tracks dog speed, the distance they've traveled and time went by. You can track up to 20 dogs and it has an expandable working range of up to 5 miles which equals to about 8km. If you need an even bigger dog GPS tracker long-range model, you can find them in the GPS hunting dog collar article.
In Short:
Uses GPS and GLONASS satellites to work
works in remote areas
Offers offline maps within the US and Southern Canada
The working range is expandable up to 5 miles
Shows dog speed, distance travel, and time that has passed
Features a 2.5-second location refresh rate
BEST RADIO FREQUENCY DOG TRACKER
Loc8tor Pet Tracker
Precision And Range
The locator has a 1-in tracking precision and works within a 400t radius. The logic behind it is that dogs don't go that far. Even if it goes outside of the range, it will keep locating your pet when you're back in range, it will navigate you with a handheld device to your dog.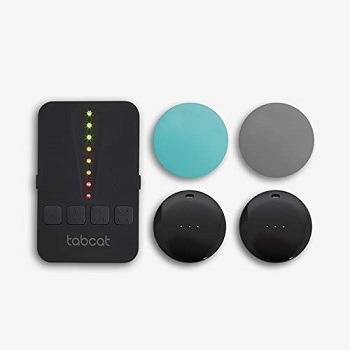 Technology Used
It uses dual directional technology (visual and audio) to make tracking possible and is based on radio frequency so you won't have to pay monthly fees for it to work. It weighs only 0.175 ounces. If you decided you don't want a radio frequency dog tracker, after all, you can find others with different location technologies in the GPS pet tag article.
In Short:
Weighs only 0.175 ounces
Uses radio frequency to work
Has 1-in tracking precision
Works within a 400ft radius
Uses visual and audio tech to help you find your dog
Comes with a tag and a handheld device
How To Pick A Gps Tracker For Dogs
To pick out the best dog GPS tracker, it's important to get familiar with all the products available, how they work, what they do, and what they can track. Then, you can choose one according to your needs and wants so keep on reading this buying guide to easily decide on one.
Dog Tracker App – Not all trackers work with an app but it's fair to say that about 70% percent do. The ones that don't usually come with a handheld device and these devices usually don't require a network or cell service to work. Some simpler models offer web-accessible sites to track your dog. The apps are usually free to download and use.
What App Offers – The app's abilities depend solely on the device's abilities. The most basic things offered with each device is real-time location tracking but many offer setting up safe zones, activity monitoring, 2-way audio, and plenty of other features that are product specific so you'll have to check it on your own.
Tracker Forms – There are two forms that a tracker can take on to work. The first are collars and the second ones are devices or tags that attach to collars. There is a third option in the form of a microchip that gets injected under the dog's skin but for the sake of keeping it simple, we'll discuss only the two previously mentioned types.
Dog Neck Size – With collars it's important to know your dog's neck circumference so that you can be certain that the collar will fit on them. Some manufacturers offer information on what size of dog can use one but it's safer to measure the neck and check the collar length to figure it out.
Connectivity Types – Some devices connect To GPS satellites to work, some use 2G, 3G, or 4G networks to work, some use Bluetooth and some use radio frequencies to work. Although most of them are free, if you track your dog using a network, it's more likely you'll have to pay monthly fees.
Network Connection – The devices that connect to network types come with a SIM card. The SIM card needs to be activated and you'll have to come up with a payment plan for them to work. Usually, it's in a form of a monthly fee that doesn't get higher than 10 dollars each month. The benefit of these devices is that they work anywhere where there is network connectivity.
Remote Areas – If you live in remote areas where cell service is hardly available and network connection is flimsy and unreliable, we'd suggest getting a more expensive device that doesn't require a monthly fee to work so the price evens out. Such products can be found in the GPS dog collar no monthly fee article or the GPS hunting dog collar article.
To Sum Up
It's hard to choose just one best dog GPS tracker since they vary greatly in how they work and what they do. Each individual will have to find one that's best suited for their specific needs and situation. A few things to keep in mind are monthly fees, how they track location, and if they're collars or devices that attach to collars. For simpler dog tracking, read the dog tracker chip article next and for devices made for cats, you can read the cat GPS tracker post. If you'd like to see every possible type of device all in one place, you can read the dog and cat GPS tracker article.