Are you in search of a pet GPS locator or pet location tracker?
Then you have come to the right place. Our article presents you with the six best pet locators you will be able to find online. Read all you need to know about the best of best, the pet locator tag, the pet locator collar, and more. Make sure you check our buying guide. Read it after you read our reviews.
The Summary
6 Best Pet Locators
BEST OF BEST PET LOCATOR
Bartun GPS Pet Tracker
Requires A SIM Card
The Bsrtun pet GPS locator is a device that is going to locate your pet quickly. It shows you the real-time location via Global Positioning System. It requires a SIM card to be inserted. The Bartun locator is durable and provides a very good service.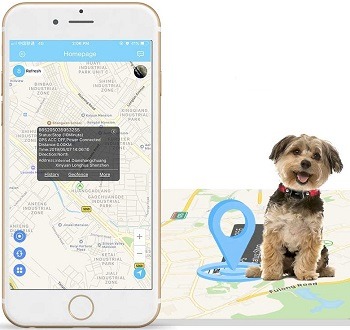 GeoFence Feature
If you have an outside cat or a curious and active dog that easily wanders off, use the Barton app. Set the safe zone and get alerted if your pet leaves its safe zone. In case that happens, you will simply check the app to locate your pet easily.
It Is Wateproof
Even if your pet stays outside all of the time, it can still wear the Bartun GPS locator. This is a durable and waterproof device that will work even on the rainiest day. Let your cat play around the yard, or take your dog to walk.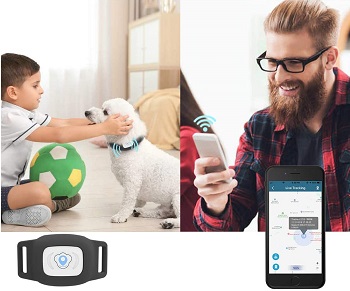 Worldwide Functioning
So many pet locators will work only within the US. Well, unlike them, the Bartun is available also outside of the US. So, if you need to move abroad or simply go traveling with your dog, take this tracking device with you and stay safe all of the time.
In Short:
locates your pet via GPS
requires a SIM card to locate
it is waterproof and weather-resistant
allows you to set the safe area
works also outside of the US
it is ideal for traveling
BEST TAG PET LOCATION TRACKER
Humane Tribe Pet Locator Tag
External Microchip
The Humane Tribe is a pet locator that you attach to your pet's collar. It requires no batteries. It comes with no monthly fees. It is similar to pet tracker microchips. The difference is that the microchips are inserted under your pet's skin, and the Human Tribe is here to function as an external microchip.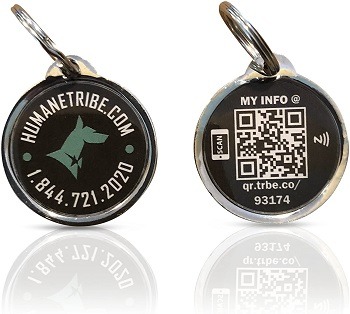 How Does It Work?
The Humane locator comes with an engraved unique QR code that links you to a special web page with all of your pet's details. Also, a person who scans the code will get to see your contact and other information. Set the profile and start usign the tag right away.
Small And Lightweight Design
This device is ideal for smaller pets because it is lightweight and very small. Your pet won't notice that it is wearing this tag. The tag is dark-brown. The ID code is engraved in white. It is easy to use. The tag can be worn even on a rainy day.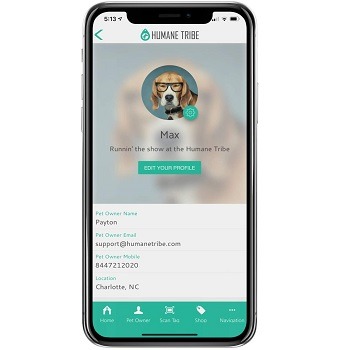 Last Useful Details
If your pet gets lost and someone finds it and scans the tag, you will get a real-time alert. You can choose to be notified via SMS or e-mail. You will get your pet's location provided by Google maps. The size is 4.75 x 3.25 x 0.5 inches.
In Short:
attach this tag to your pet's collar
it is great for smaller pets
this tag is lightweight and small
it whithstands all temperatures
works as an external microchip
BEST GPS PET LOCATION TRACKER
Find My Pet Nano GPS Tracker
What Is "Find My Pet"?
This is a pet location tracker that provides an accurate service. It works outdoors and it connects with GPS satellites. In case the device loses GPS connection, it will automatically connect the WiFi or Bluetooth signals and phone networks to track your pet.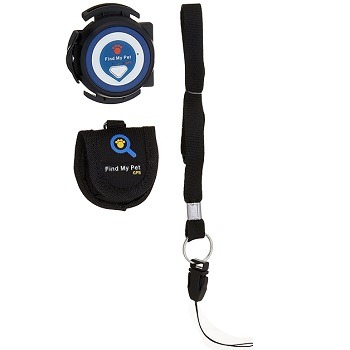 WiFi And Bluetooth
You are probably asking yourself how can the Find My Pet locator connect to WiFi without the password? Well, unlike most pet GPS locators, this device requires no passwords and connects automatically to the nearest and strongest WiFi.
Works Worldwide
You can use this pet GPS locator anywhere in the world. As long as you have a SIM card that connects to 2G networks, the device will work. It is also very fast in locating your pet. Use the app on your smartphone to find your pet's exact location.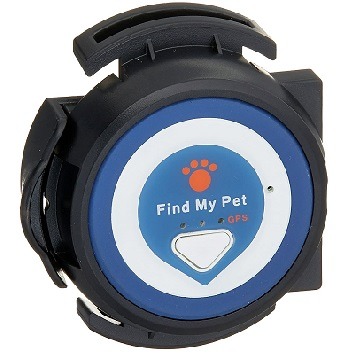 The Subscription
For the first month, you will be able to use this locator for free. After one month, you will need to subscribe. Check the device online to find out more about the subscriptions. It is very affordable to pay for the subscription, especially if you chose a one-year or three-year plan.
In Short:
accurately locates your pet
requires a SIM card to function
connects to every WiFi network and Bluetooth
works perfectly anywhere in the world
requires a monthly subscription
BEST PUPPY PET LOCATION TRACKER
GPS Tracker For Dogs PetSmart
Tracks Via GPS 
The PetSmart uses a Global Positioning System network for tracking your pet or more pets. It pairs with your smartphone via Bluetooth. It is supported by iOS and Android smartphones. It connects to a free app as well.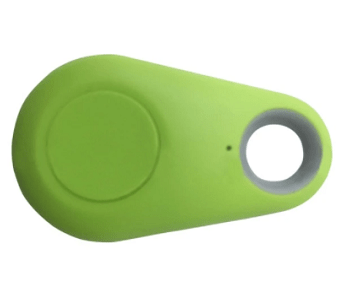 Easy To Use
This is a small puppy locator that simply attaches to your pet's collar. It is ideal for puppies because it is small. Set the safe area and if your pet leaves it, the device will ring until you are close to it. You will find it easily. Also, the app guides you and shows your pet's exact location.
The Battery Life
The PetSmart pet locator includes a CR2032 lithium battery. This battery will last you up to 6 months. Before you buy any pet GPS locator, make sure the battery is long-lasting because you may not be able to track your pet.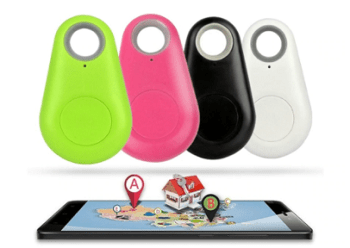 Use In On All Pets
You might have more than one pet at home. You can simply use this locator to track all of your pets. Attach it to your cat's and dog's collar and feel safe about their location. In case they go missing, use the app and locate them immediately.
In Short:
easily tracks your pet via GPS
pairs with your smartphone (iOS, Android)
download the free app to your phone
comes with a durable battery
use it on multiple pets
ideal for puppies or small pets
BEST LOCATION PET LOCATOR
Loc8tor Pet The Ultimate Locator
How To Use
The Loc8tor pet locator tracker needs to be installed on your pet's collar. It tracks your pet via radiofrequency and it may be even more reliable than a GPS tracker. It is here to find your pet more easily and locates it accurately.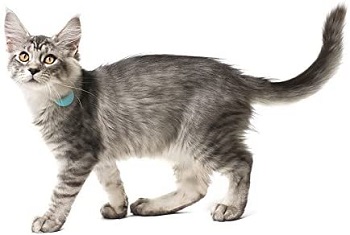 Waterproof Material
The Loc8tor is made of high-quality and waterproof design. It lasts long. Your pet will get to wear it even on the rainiest day. Also, if your pet decides to enter a lake or river, the device won't break or stop working.
Small And Reliable
If you have a small pet such as a kitten or a puppy, you can also let them wear the Loc8tor. The device measures only 7.87 x 1.97 x 7.87 inches. It won't make your pet's neck suffer. It weighs 2.77 ounces.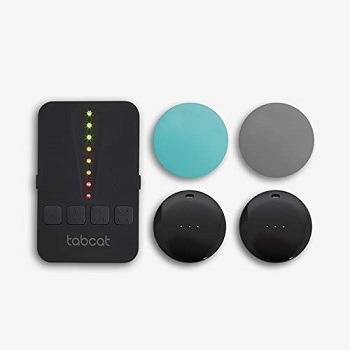 Why Buy Loc8tor?
This is a pet locator made of good quality. It is water and weather-resistant.This dog and cat locator collar comes with a handset that you will use to find your pet. It shows you the pet's exact location. The device comes with no monthly fees. The price is medium.
In Short:
easily install it on your pet's collar
uses radiofrequency for locating your pet
it is waterproof and durable
lightweight and small device
reliable and accurate tracking
the price is medium
BEST COLLAR PET GPS LOCATOR
Eureka Marco Polo Pet Tracker
About Marco Polo
The Eureka Marco Polo pet tracker will help you stay safe about your pet's location. The device allows you to set the safe zone and alerts you if your pet leaves this zone. The pet locator will check on your pet's position every forthy seconds.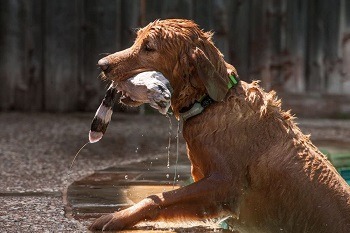 Use It Everywhere
Go walking and running with your dog, take your cat abroad with you, and do much more. The Eureka pet locator works everywhere in the world. This device is perfect for smaller and larger-sized pet and it tracks up to 3 pets.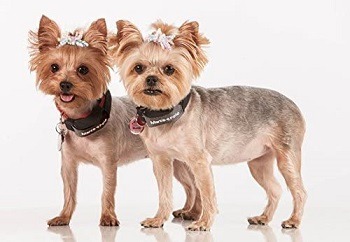 The Size
The Eureka Marco Polo is a small and lightweight GPS pet collar tracker. Its size is only 6 x 0.63 x 1 inches and the weight is 10 oz. This locator is of very high quality and made of good material. So, the price of this tracker is high. Check it out online to find out more.
In Short:
the device is made of high-quality
it is very lightweight
it functions worldwide
it is great for all pet sizes
the price of Marco Polo locator is high
How To Pick: Pet Location Trackers
If you want to track your pet's location, make sure you get a locator that comes with good quality. Moreover, the product should be accurate, reliable, and long-lasting. Keep on reading to find out which models there are on the market and decide which of the reviewed models is the best pet locator for you.
Accuracy And Quality – Buy your pet a pet locator that will show you its exact location. Make sure that you buy from a good and reliable retailer that produces high-quality devices. Consider that before paying for a cheap device.
Make Sure The Device Is Durable – If you have an outside cat or an active dog, think bout getting it a waterproof and weather-resistant pet location tracker. You wouldn't want the device to break after it rains, would you?
The Battery Life – A pet locator without a long-lasting battery won't do much. Get a device that runs on a rechargeable or durable battery that is easy to replace. Get your pet an easy-to-maintain pet GPS locator.
Which Models Of Pet Locators There Are? – There are the pet GPS locator and the radiofrequency ones. Most of them are reliable and accurate. There are smaller and larger devices, the ones that can track multiple pets or only one.
Where To Buy? – The pet locators that we have reviewed in this post are all available online. It is recommendable to buy from a reliable online retailer. We suggest checking them out on the Amazon.com website.
To Sum Up
In our opinion, the best pet locator is the Bartun GPS Pet Tracker. We find it accurate and easy to use. In case you want to make sure your pet always gets back to you, don't forget to microchip it. You will find the best pet tracker microchips in your vet's clinic or you can get the chip you want online. Always let the professional veterinarian do the implanting process.