Are you looking to buy a pet activity tracker?
If this is the case, look no more. Our article is here to help you find the best model that will meet all of your needs. Learn all you need to know about the best of best, collar, waterproof, and three more pet trackers. Don't forget to check on our buying guide that will help you choose the best model for you and your lovely pet.
The Summary
6 Best Pet Activity Trackers
BEST OF BEST PET ACTIVITY TRACKER
FitBark 2 Activity Monitor
About FitBark 2
This activity tracker for pets comes with the advanced tracking technology. It provides you with your pet's health insights. It helps you set your pet's goals and reach them on a daily basis. It motivates you to keep your pet as healthy and active as possible.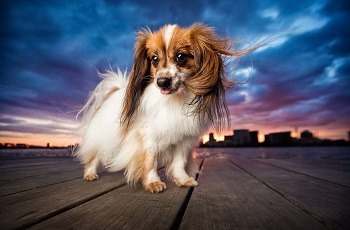 How It Works
This pet tracker works 24/7. It is small and lightweight so it is ideal for any pet size. All you need to do before starting using it is to download the app to your smartphone, enter all of your pet's details (age, weight, breed, etc), set the goals and you are ready to go.
Main Characteristics
This dog activity tracker comes with a rechargeable battery that may last up to 6 months. It monitors your pet's sleep, traveled distance, burned calories, and overall health status. Also, it helps you understand your pet's behavior. The device is waterproof and durable.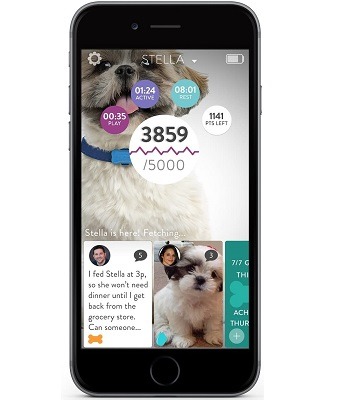 What Comes In The Package?
Apart from the main FitBark 2 pet tracking device with a built-in rechargeable battery, you will get the user manual that will help you learn how to use it. Moreover, there is the cover, 8 zip ties, and a charging cable. The price is very affordable.
In Short:
comes with the advanced technology
fits pets of small and large size
download the FitBark app to your smartphone
enter pet's details and set goals
comes at an affordable price
BEST LOCATOR PET ACTIVITY TRACKER
Whistle 3 GPS Activity & Tracker
A 2 In 1 Tracker
The Whistle 3 is not only an activity tracker for your pets. It is here to provide you with its exact location in case your pet goes missing. The Whistle 3 installs to the Whistle collar (or your personal pet collar, if they match) and tracks your pet throughout the day.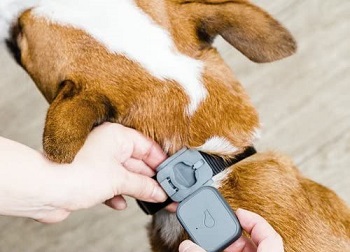 Use The Whistle App
Just like the previous models, you will get to download the Whistle app to your smartphone. Pair your phone with the tracking device and start using it instantly. The app is here for you to help you check on your pet's activity status and location.
The App Keeps You Notified 
In case your pet changes its behavior and you don't notice it, this pet activity tracker will. Moreover, the app will alert you when the battery is running or low. Also, you can set the safe area and get instant alerts if your pet leaves it so that you can track it and find it right away.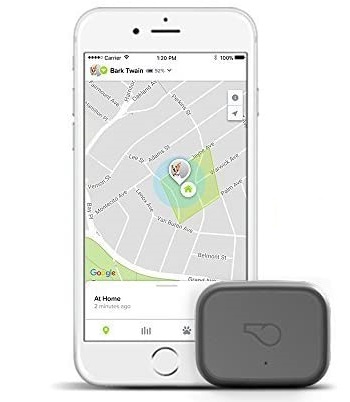 A Long-Lasting Tracker
We find this manufacturer very reliable. We consider that they make durable and high-quality devices. This pet locator tag tracker is waterproof and it comes with a great built-in battery. It will withstand all of your pet's activities from walking, running, playing, and more.
In Short:
Whistle 3 is a 2 in 1 pet tracking device
it is an activity and location tracker
attaches to your pet's collar
pairs with the Whistle app
made of high-quality material
waterproof and weather-proof smart tracker
BEST COLLAR PET ACTIVITY TRACKER
Animo Pet Tracker
The Collar Activity Tracker
This is a pet tracking monitor that comes as a collar. It is perfect for dogs or other pets of larger size. The collar adjusts to your pet's neck. The Animo is here to keep track of your dog's activity status and lets you know everything about your pet's health.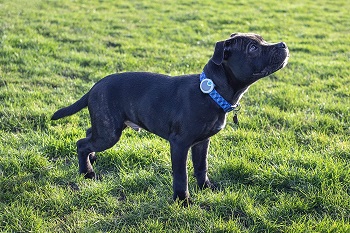 How Animo Works?
Once you start using the Animo tracker, it will monitor your pet's sleep, barking or meowing, calorie intake, and other. If the Animo tracker notices your pet needs to be more active, lose weight, or more, it will alert you. Let your pet wear it all of the time.
The Battery Life
This pet activity tracker runs on a replaceable battery. The battery is long-lasting and may last up to 6 months. Pair the Animo with the app. The app on your smartphone will let you know when to replace the battery.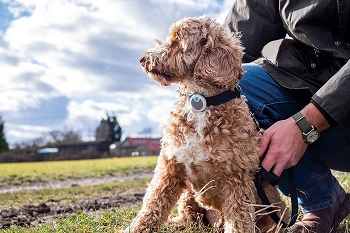 Durable And Waterproof
Thanks to the waterproof feature, this device will withstand the rainy and humid weather. Also, if your pet wants to swim or gets wet, the device won't stop working. This is a long-lasting and sturdy tracking monitor for your best fur friends.
In Short:
the Animo is a pet activity collar
is tracks your pet's behavior as well
is runs on a replaceable battery
easily pairs with the app
it is waterproof and durable
BEST TAG PET ACTIVITY TRACKER
Poof Bean Pet Activity Tracker
For All Pet's Sizes
The Poof Bean is a small and lightweight activity tracker. It gets installed onto your pet's collar. It is a pet's activity tag that is ideal for all pet sizes. You can use it to track your kitten or puppies as well. They will feel comfortable wearing this tag.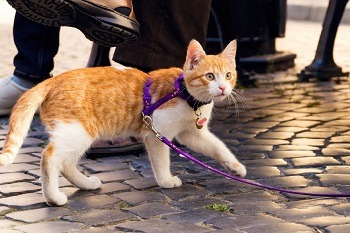 The Key Features
Not only is the Poof Bean small and lightweight, but it is here to make you and your pet happier. It will help your pet live a healthy and active lifestyle. It is waterproof and rechargeable. It comes in different colors. It features the Poof community news feed.
Motivates You And Your Pet
Download the free app to your smartphone. Enter all of your pet's details (the breed, size, weight, etc.) and set the goals. This device will help to reach them every day. Monitor your pet's activity and make sure it leads to a happy and healthy life.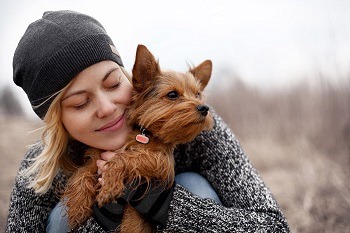 The Battery Performance
This pet activity tracker includes a built-in battery that will last you a long time. It is durable and rechargeable. It may last for up to 60 days. The battery is waterproof and submersible for up to 3.28 feet for 30 minutes.
In Short:
small and lightweight tracker
ideal for all pet's sizes
allows your pet to feel comfortable
comes in different colors
it is submersible in water
includes a built-in rechargeable battery
BEST WATERPROOF PET ACTIVITY TRACKER
PitPat Pet Activity Monitor
The Design
The PitPat monitor for pet's activity measures 1.34 x 1.26 x 0.59 inches. Also, it is comfortable for your pet to wear it. It is attachable to your pet's collar. It can be worn by pets of any sizes. It is a durable and long-lasting tracking activity monitor.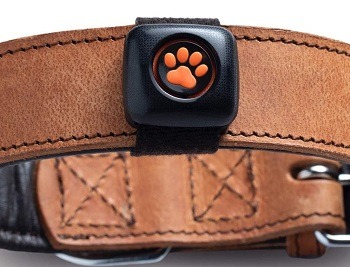 It Is Waterproof
This is another waterproof activity monitor that allows your pet to stay in a humid environment or to enter the water. The device won't break easily or stop working if your pet is outside on a rainy day. This is why the PitPat is perfect for using it every day.
No Monthy Fees
The app that you will need to download to your smartphone is free. Moreover, there are no additional charges or monthly fees. You don't have to subscribe to anything. Use this pet activity tracker right away.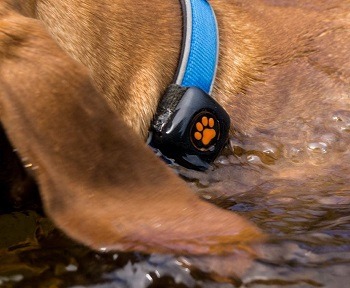 Safe And Accurate
This tracker is made with the help of veterinarians. It is completely safe to use and provides you with accuracy. It helps you understand your pet's needs. Also, it is here to help you relax and enjoy everyday life with your pet.
In Short:
PitPat tracker's dimensions are 1.34 x 1.26 x 0.59"
requires no subscriptions
there are no monthly fees
designed with help of professional
it is accurate and safe to use
helps you understand your pet
BEST PUPPY PET ACTIVITY TRACKER
PetKit Lightweight Activity Monitor
Ideal For Small Pets
The PetKit is a small tag that will track your pet's activities. It is perfect for puppies or kittens because it is small and lightweight. Your little pet won't notice it is wearing it on its collar. It will help you with taking care of your pet better.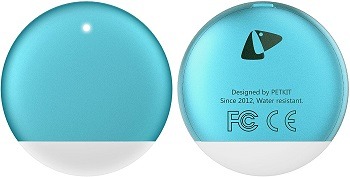 How It Works
This pet activity tracker will monitor and track your pet's emotions, movements, and health status. Also, it will track the calorie intake. Download the PetKit app to your smartphone (Android or iOS) and start using it right away. It is easy to use.
More General Details
The PetKit is also a Bluetooth pet tracker. It is Bluetooth 4.0 capable. It synchronizes the data into the safe cloud. It comes with a high-performance process. Also, it includes a built-in and long-lasting battery (lasts from 4 to 6 months, depending on usage). This is a medium-priced device.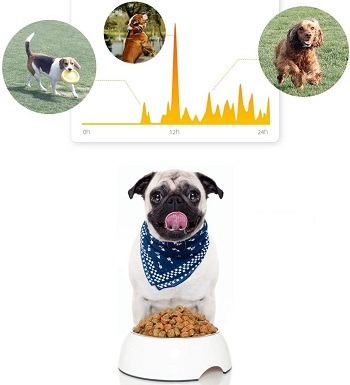 Waterproof And Helpful
The PetKit tracker for your pets is waterproof and well-protected by an outer shell. It is available in 5 different colors. Your pet will get to wear it on a rainy day as well. This tracker will keep you motivated and help your pet to achieve the best goals.
In Short:
small and comfortable pet tag
it is durable and waterproof
includes a long-lasting battery
download the free PetKit app
it is a very lightweight device
ideal for puppies and kittens
How To Pick: Pet Activity Tracker
Pet activity monitors are modern gadgets that help you keep track of your pet's activity, sleep, and many more. If you are looking for such a device and still don't know which one to buy, read our guide. In the following paragraphs, you will learn more about the features we consider most important when in search of a pet activity tracker, such as quality, price, and others.
The Size And Dimension – Before buying a pet tracker, make sure to buy the one with the right size. What is the right size? Well, you might have a large pet and it doesn't matter how large the device is. On the other hand, you may have a small pet that will feel more comfortable with a small and lightweight device.
The Device's Quality – Don't look for the cheapest model, but the reliable one. The activity monitor for your pet should be of good quality and should come from a reliable manufacturer. Apart from the size and dimensions, your new pet activity monitor needs to be sturdy and made of high-quality material.
It Should Whiststand Your Pet's Activity – Your pet will probably be out on hot and cold days. It will walk, run, and play during sunny and rainy days. If you have a dog, it will want to swim or roll in the mud sometimes. This is why your pet must have a tracker that is weather and water-resistant.
The Key Features – The most common features that you are going to find in an activity tracker is the sleep quality feature, the burned calories, distance traveled, pet location tracker, overall health, etc. Depending on your wants and needs, choose the device that best suits you and your pet.
How Much Can You Spend? – It is logical to assume that you will want to buy an affordable device that, at the same time, is made of good quality. Don't worry, it is possible to find such a pet tracker. Still, we consider you don't get the cheapest device. They won't last long and usually come with short battery life.
To Sum Up
We consider that the Whistle 3 GPS Activity & Tracker is the best pet activity tracker out of the six above-listed devices. We liked it because it comes as a pet tracker chip as well. Also, it is accurate and can be adjusted to your pet's collar. We suggest you get such a device even if you have already microchipped your pet. Pet tracker microchips are great and obligatory, but they don't include the GPS and you can not locate your missing pet.