Are you looking for a large cage for your hedgehog?
Then you should read our 6 large hedgehog cage reviews. In it, we will look into some of the best cages for small animals on the market and their specifications including outdoor, indoor, small, and affordable options.
The Summary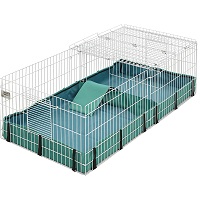 Midwest Small Animal Cage
OVERALL RATING: ★★★★★
This hedgehog cage is expandable in size with other cages of the same type which makes it a great option for multiple pets.
Jump To Review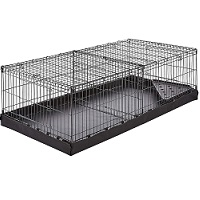 Amazon Basics Small Pet Cage
OVERALL RATING: ★★★★☆
The waterproof, removable canvas bottom of this cage makes for a safe choice for your hedgehogs' sensitive feet and gives you an outdoor option.
Jump To Review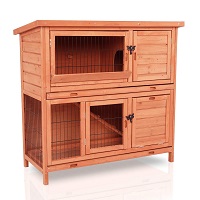 Lazy Buddy Wooden Cage
OVERALL RATING: ★★★★☆
A waterproof rooftop, materials used in making it, and size of this wooden cage make it ideal for outdoor conditions including rain.
Jump To Review
What Are Large Hedgehog Cages?
The term large cages for hedgehogs includes all the models that are bigger than the minimum size of the cage suitable for those animals.
What Is The Minimum Size Of The Cage?
The minimum size of the cage which will provide enough space so the hedgehog can do daily routine and you can fit all needed accessories inside is 2 x 3 square feet, but it is not recommended size if you're planning to fit all the needed accessories which take a lot of space. The recommended size of the cage will be 4 square feet.
Do Hedgehogs Need Large Cage?
As the hedgehogs are very active animals who love to move around and explore, it is recommend to have a bigger cage, especially if you're planning to have more pets.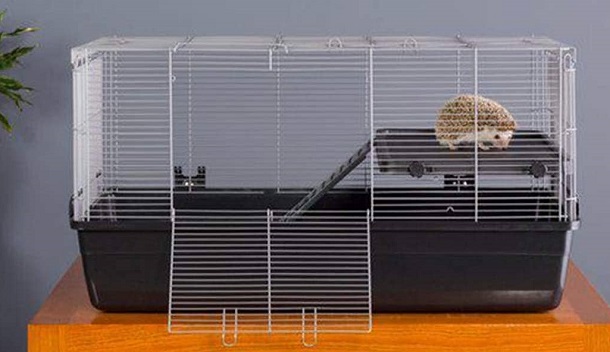 Which Big Cages To Avoid?
Not all large cages are the best choice for hedgehogs due to different reasons. Here is the list of models which are recommended to avoid.
Slippery Surface
If the surface doesn't have a cover and it's slippery, like some of the plastic and metal ones, the hedgehog will have trouble walking on it. We recommend buying models with anti-slip bottoms or buying anti-slip covers separately.
Small Platforms
Even if the hedgehog is small animals, they need to have space for moving. If the platform is too small, they can easily slip on, fall down, and injured themselves. All the platforms need to be at least 5 inches big.
Stable Model
Do not use the cage which easily starts to wobble when you accidentally hit it, it is not safe for use and it can quickly knock down, especially if the cage is taller. Secure the cage by placing it next to the wall or replace it with a model that has a metal construction.
Locks
All of the cages have locks on the doors, but not all the locks are safe. If the cage has wooden locks, a hedgehog can easily destroy it and easily escape out. The best choice is metal locks in butterfly shape which can't be opened from the inside. Also, make sure there are at least 2 locks on the casters to be sure the cage will stay in place.
Sharp Edges
If there are any sharp edges that might be on the corner of the platforms, ramps, or side wires, we don't recommend buying this cage. Hedgehogs can easily stick with their spikes and hurt themself trying to relieve.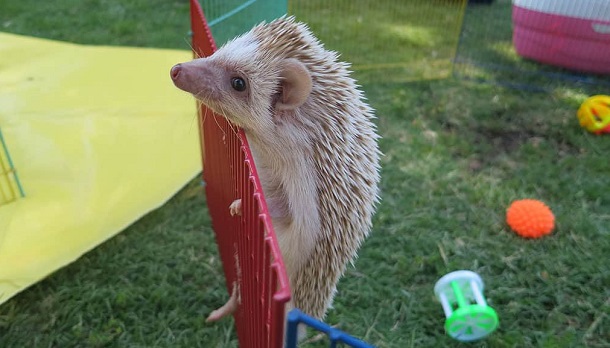 Short Sides
Hedhegos are very good climbers, so if the sides of the cage are too small, they can easily escape out, especially if the top cover is opened like on cute playpens.
Gaps
Don't buy a cage suitable for bigger animals like dogs or cats, the space bar between wires is much bigger and the hedgehog will for a sure escape out. We don't recommend models that have a space bar of more than 0.5 Inches. Also, gaps need to be secured with string for maximum safety.
Wire Mesh Bottom
Hedgehog feet are very tiny and very sensitive, and they will have a lot of trouble walking on a wire mesh bottom, so we don't recommend buying cages with this type of accessory. Hedgehog's foot will stick between and he will try to pull it out which might end with an injury.
Top Benefits Why Large Cage Is The Best Choice
You're not sure why hedgehogs need a big cage? Or how beneficial it can be for both, hedgehogs and their owners? We listed some of the benefits down below.
Excercise
Do you want to keep your hedgehog in shape and in a good mood? We recommend buying a big cage to prevent obesity which is common due to lack of exercise. Natural behavior which includes exploring and burrowing helps hedgehogs burn calories, so the bigger the living space the better, the more active and interested hedgehogs will be.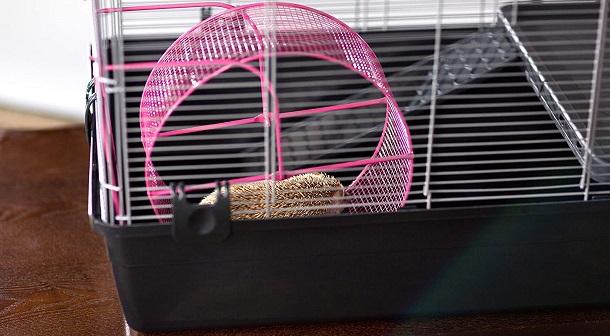 Multiple Hedgehogs
You're planning to have more than one hedgehog? Then a big cage will be the best option. It is important to provide spacious space so each hedgehog can have privacy while doing their daily routine.
Additional Accessories
Do you want to make the hedgehog's habitat functional and place all the needed accessories inside? With a big cage, you won't have trouble fitting all the essentials and provide enough room for moving and easy access.
Separate Areas
A large cage can be easily separated with additional pannels, especially if one of the hedgehogs is injured or sick. This allows you to be sure he will have enough privacy and get well much sooner.
Cons Having Big Cage
Even if it's beneficial to have a large enclosure for hedgehogs, there are some cons, as well, which you might read before buying a specific model for your pet. We listed the most important down below.
Price
Most of the bigger models are much more expensive than smaller ones, so you can expect you'll need extra money for a large cage. Cheaper models usually cost between $50-$80.
Cleaning And Maintenance
If you don't want to spend a lot of time cleaning the cage, then having a big cage can be a problem for you. You'll spend extra time removing all the dirt, changing the bedding and cleaning the mess from uneaten food.
Takes A Lot Of Space
Bigger cages take much more space than smaller ones, obviously, which might be a problem for small living areas like apartments. It is important to measure the model before buying it, so you won't be stressed out about where you'll place it for easy moving around the house.
How To Choose Big Hedgehog Cage?
If you need advice on how to choose the right model for your hedgehog, here is the list of all needed specifications to consider before buying the enclosure.
Sturdy Construction
To be sure the cage will last you for a long time and be safe for daily use, choose a model from reliable brands like Amazon Basics, Midwest, Krolik, Kavee, Pawhut, and other brands which work only with high-quality materials. The model needs to be rustproof and stable.
Design
There are large models which are multi-level or those with the big run areas with one level. Depending on your preferences and where you're planning to place it, pick the one which you think will be most functional. We always recommend long models with a run area, so hedgehogs can move around without worries.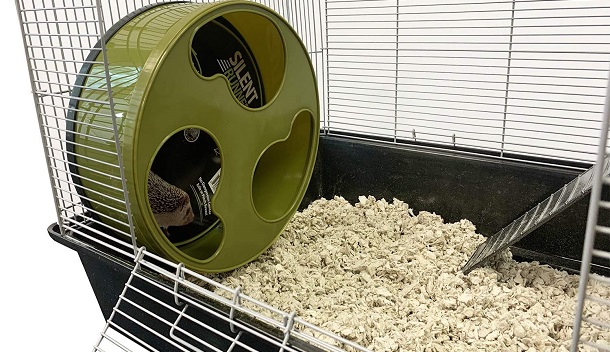 Easy Access
The cage that you'll pick needs to have large doors so you can reach every corner, place food and water, change bedding, and all other daily tasks. If the model is taller, there need to be multiple doors that allow you to reach every platform. Long-run models usually have doors at the top. If there is a ramp, it can be very useful so the hedgehog can exit outside while you're cleaning the mess.
Daily Maintenance
To keep your hedgehog's habitat clean and fresh and your house without odor, choose the cage with stainproof material such as plastic or metal. Wooden models are not the best option if there is no leakproof bottom surface such as a sliding tray with a metal cover. Also, detached cages are not the best option because you'll need to remove all the parts inside to fully clean their habitat.
Portable Or Static
Depending on your preferences you can choose a portable model with rolling wheels or a static one with legs. Portable models allow you to easily move the cage from one side of the room to another, while static models tend to be heavy to move. Otherwise, portable models are not stable as static ones even if they have brakes.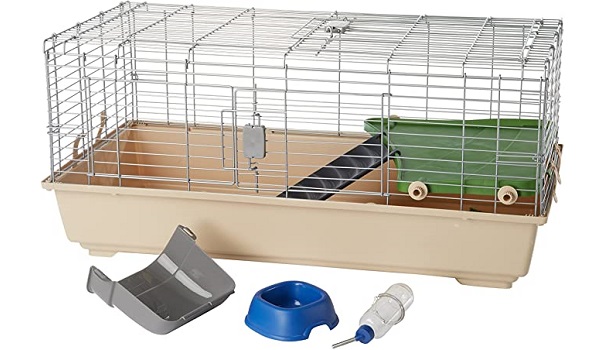 Accessories
When buying a cage, read the description to see if any of the essential accessories are included in the package. Accessories for feeding such as bowl and water bottle, hideout, bedding, litter tray, wheel, and other ones can be very helpful and functional, as well as save you some money.
Best 6 Large Hedgehog Cages
Small Animal Cage By Midwest
SPECIFICATION:
Material: Steel
Dimensions: 47 x 24 x 14 inches
Weight: 12.5 Pounds

Levels: 1
Doors: 3
Use: Indoor
A Clean And Large Living space
Its simple yet esthetically pleasing and spacious design will make for a great home for your hedgehog. It's equipped with a quickly removable and washable PVC bottom and has divided space for playing and littering. The 14-inch tall cage gives you the opportunity for easy interaction with your animal.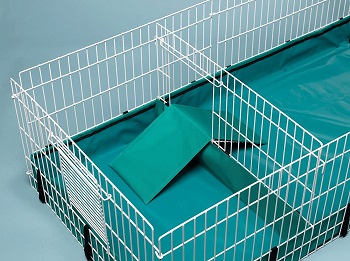 Expandable In Size
The recommended living area for a hedgehog is 4 square feet. You should have enough room for a litter box, wheel, eating place, and sleep space and a few hedgehog cage accessories. This cage comes with an 8 square feet space and is also expandable to 16 square feet so if you'd ever decided on getting another hedgehog, you don't have to invest in an even larger cage.
For First Time Owners 
This large cage is easy to assemble and disassemble and it makes for a great indoor and outdoor cage since the PVC lined bottom is easily removed as well as the cage top. Your hedgehog can enjoy the great outdoors safely while you're washing the PVC bottom for example.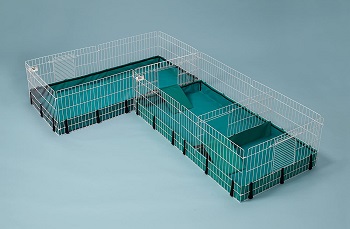 Safe For The Animal 
If you're worried about your hedgehog climbing the cage and eventually escaping, you can keep the cage top on. It's recommended since hedgehogs, although they can't climb vertically, tend to climb the cage if they're bored. The PVC bottom is also good for hedgehogs since their feet are sensitive.
Overall:
Safety:
Mobility:
Size:
Weight:
Funcionality:
AVERAGE PRICE
$72 – $96 varies from webshop to webshop: Amazon, Walmart, eBay
In Short:
Offers a large, 8 square feet living space
Divided living and care space
Offers a removable cage top
Able to expand endlessly
Amazon Basics Small Pet Cage
SPECIFICATION:
Material: Canvas/Iron wire
Dimensions: 47.64 x 13.98 x 24.21 inches
Weight: 12.79 pounds

Levels: 1
Doors: 2
Use: Indoor
Sturdy And Elegant Visuals
This big cage is available in two different colors: all black and blue. With its sturdy design, it makes for a cool and sleek choice visually. The blue one is brighter looking since only the canvas is blue and the cage is silver.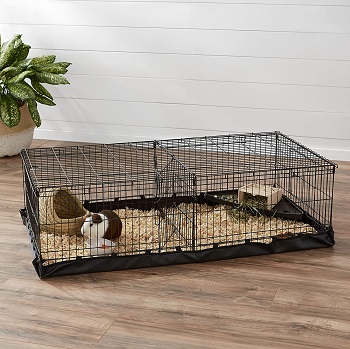 A Durable Polyester Canvas
It features a canvas bottom that is waterproof and easily removed. It makes for a clean choice if there's some liquid spillage and it gives you the opportunity for outdoor use. It's durable so you won't need to worry about overusing it in a short amount of time.
Good Cage Frame
The indoor model has a frame made of iron wire and provides safe living space for your pet. It also has a divider to separate animals or living from care space and its 8 square feet makes it large enough for a hedgehog to live comfortably, but if you're looking to expand your cage you can do that too.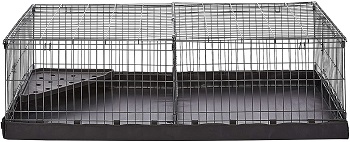 It's Easy To Assemble
Although the cage is easy to assemble, it comes with a manual for assembly that is a bit unclear so it takes a bit to get the hang of it, but once you've got it, you don't have to worry about it again.
Overall:
Safety:
Mobility:
Size:
Weight:
Funcionality:
AVERAGE PRICE
$51 – $68 varies from webshop to webshop: Amazon, Walmart, eBay
In Short:
Waterproof and removable canvas
Great visual design and available color options
Easy to assemble, but the instruction manual is unclear
Expandable and easily transferable
Lazy Buddy Wooden Cage
SPECIFICATION:
Material: Fir wood
Dimensions: 42 x 19.5 x 39.39 inches
Weight: 42.9 pounds

Levels: 2
Doors: 4
Use: Indoor/Outdoor
A Great Wooden Frame For The Great Outdoors
The quality wooden frame gives this pet cage a vintage and homey look. The eco-friendly, non-toxic paint makes it safe for your hedgehog to live in and to place it outdoors since it makes the cage waterproof so you should consider gettin a heating lamp for hedgehog too.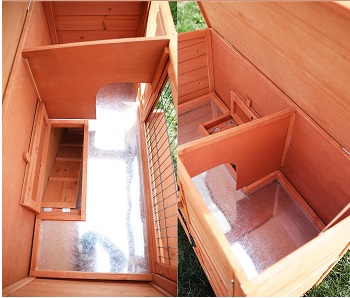 A Multi Door Design
This large enclosure size might make it a bit harder to clean but the multi-door design settles the quarrel. It also makes it great for you and your hedgehog to interact better and it gives you the option of having multiple pets.
A Power Drill For The Assembly
For the assembly, it's better to use a drill and the instruction manual. The wood is soft so it requires a gentle hand and may require two people at times to assemble because of its size, building materials, and techniques required.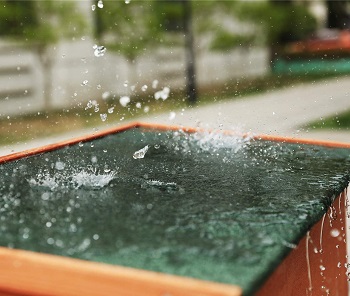 Made Out Of Light Materials
The wood used in the making of this cage is not heavy and the product weight is around 28.86 Lbs. You won't have much trouble moving the cage from outdoor to indoor spaces so that your hedgehog can have the best of both worlds.
Overall:
Safety:
Mobility:
Size:
Weight:
Funcionality:
AVERAGE PRICE
In Short:
Quality, light wooden frame
Eco friendly, nontoxic color finish
Lots of doors for easy cleaning and interaction
Recommends a drill for the assembly
Krolik XXL Hedgehog Cage
SPECIFICATION:
Material: Wire/Plastic
Dimensions: 63.8 x 23.6 x 19.7 inches
Weight: 23.9 pounds

Levels: 1
Doors: 1
Use: Indoor
Wider Living Space
This large cage is wider than most so it provides a larger living space for your pet. The bottom is made out of plastic so I wouldn't recommend it for outdoor use, but it's easy to move around the house whenever you might need it.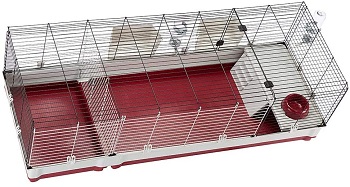 Extra Additions That Come With It
It comes with 2 large bottles for water that come with 2 hooks for placing it on the net, a water level indicator and capacity and steel valves to prevent dripping, 2 hay feeders, a feeding bowl, and an elevated feeding spot. It also houses a separate wire rack extension to divide the space however you want it.
 Base And maintenance
The plastic base is deep and it's detachable so it contains litter well, but the cleaning might be a little tricky since it's made from a hard material that goes 63.86 in length and 23.62 in width.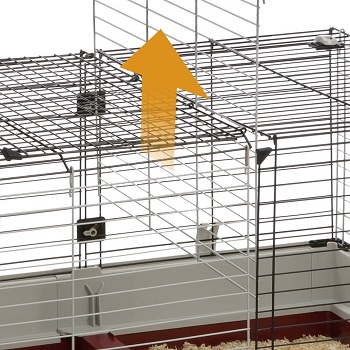 Perfect Travel Cage
The easy assembly and disassembly make this plastic model perfect for traveling since you won't have to carry the whole cage when you go somewhere, you simply disassemble it so it doesn't take up much space, and when you arrive at your destination assemble it back again.
Overall:
Safety:
Mobility:
Size:
Weight:
Funcionality:
AVERAGE PRICE
$152 – $217 varies from webshop to webshop: Amazon, Walmart, eBay
In Short:
10 square feet of living space 
Comes with a lot of useful additions
The plastic base makes it hard to clean
Removable divider rack
Easy assembly and disassembly
Rypet Small Animal Playpen
SPECIFICATION:
Material: Polyester
Dimensions: 8.43 x 8.35 x 2.56 inches
Weight: 9.14 Ounces

Levels: 1
Doors: none
Use: Indoor/Outdoor
Simple Design And Purpose
This cheap model makes it easier and accessible for you to spend some time, and play with your hedgehog. It's made from polyester material and flexible plastic steel used for the edges of the cage and it comes in a couple of various colors
Accessible Playtime Cage
The polyester fabric makes the cage breathable and the plastic steel for the edges allows you to see your pet at all times through it. Odors are not something you would need to worry about because of the breathable material and the wash option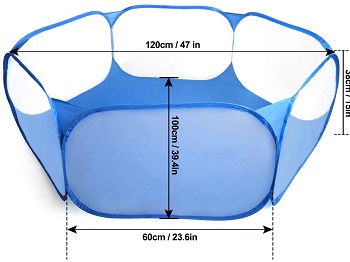 Easy Fold And Expandable Size
The cage is easily foldable and can be tucked away in no time. Its size is 10 square feet, but shrinks when folded. You should be careful when unfolding it since the edges material makes them unfold instantly
Permanent Living Option Warning
The big cage serves its' purpose well, but this is not a cage to house your pet permanently. it's more of a play zone or perhaps a safe space for your newborn hedgehogs. Supervision at all times is advised because your pet might skip the fence otherwise.
Overall:
Safety:
Mobility:
Size:
Weight:
Funcionality:
AVERAGE PRICE
In Short:
Different colors to choose from
Breathable and see-through cage material
Folding and unfolding is quick and simple
The animal can't live in it
Good playtime option cage
Kavee C&C cage
SPECIFICATION:
Material: Wires/Plastic
Dimensions: 35.43 x 3.15 x 25.59 inches
Weight: 11.38 Pounds

Levels: 2
Doors: 1
Use: Indoor
Customizable design 
The large enclosure design is completely customizable and offers at least 8 square feet of living space for your pet. The bottom is made out of coroplast which makes it waterproof and stain-resistant and the cage comes with two doors
Adaptable Safety 
It doesn't have a top option so you'd have to buy one for a larger price, but with the grid panels, you could customize it to have a top while sacrificing some living space. The edges are secured by caps and it makes it safer for your animal to live in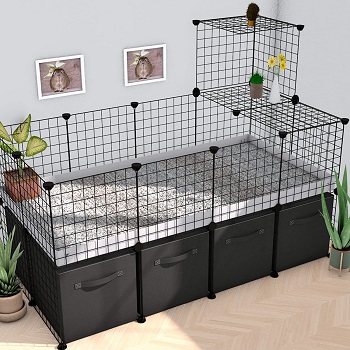 Great Travel Companion
Since this cute hedgehog cage comes with 14 grid panels and 28 connectors that are easy to take on or off and are completely customizable, the cage gives you a great chance at traveling. You could for example make a smaller cage for the time being and when you arrive at your destination assemble it back completely
Lets Your Creativity Run Loose
This Cage is adjustable to your needs and wishes. If you might want a 2-level cage you can just assemble it to be so. If you'd want more space for your pet you can do so and if you want a travel-sized cage, you can do so as well.
Overall:
Safety:
Mobility:
Size:
Weight:
Funcionality:
AVERAGE PRICE
In Short:
Completely customizable design
The top option costs extra
Adaptable to your needs and wants
specialized coroplast bottom
Good for outdoor and indoor use
How To Set Large Cage?
Setting big cage for hedgehogs will take a little bit more time than setting up a small 24 x 24 one. We listed what you need before starting with setup and how to customize the hedgehog enclosure.
Need Tools
Most models don't require tools, only those with metal frame with needs to be screwed. You'll need a power drill or screwdriver. If the cage has a detachable system, tools are not required. Also, models with panels require a scammer which is usually included in the package, but make sure to check it before.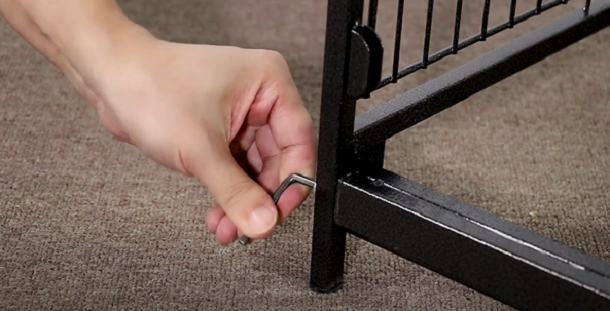 Start With Setup
Here are all steps which will help you set the cage quickly and easily.
Box Content
Before starting with setup, check the content of the box to be sure all needed parts came in. Use the setup instruction to check it, all the parts need to be listed. If everything is here, you're ready to start with setup.
Follow Instructions
Instructions are great to help for quick setup, and most of them are explained with details as well as with picture illustrations. First thing is to build a frame so you can connect the top and bottom. Second, you can add accessories inside such as feeding set, bedding, lamp, etc.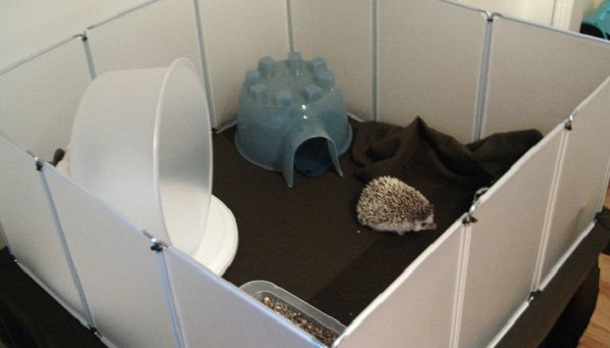 Test It First
Before you place hedgehogs in their new habitat, test if all the parts are well connected, and secured, that the door lock is working and everything is stable.
Large Cages FAQ
Find all the frequently asked questions and answers down below, we are sure they will help you to pick a model which suits all your hedgehog's needs.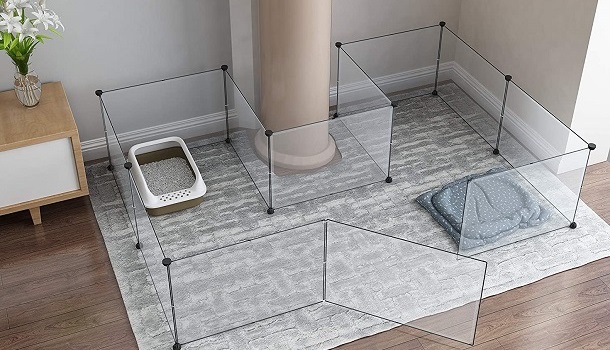 Can You Use Large Cages Inside The House?
If you have enough space to fit the cage inside your house, then yes, you can use it indoors. Most of the models are suitable for indoor and outdoor use.
Can You Use Large Indoor Cage Outside?
If the indoor cage has a rooftop cover, and it is made for weather conditions, such as wooden models, then, yes, you can use it outside.
Are Large Models Hard To Move?
Some of the large models tend to be heavier than the other ones and can go up to 50 pounds, so you'll need a lot of effort to move it or ask a family member to help you. For easier moving choose the cage with rolling casters.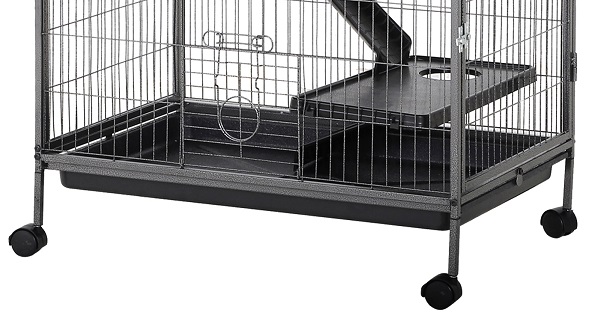 Can Hedgehogs Live In Multi-level Cage?
Even if the hedgehogs love to have enough room for moving and they can climb easily, because of their poor eyesight they often do not understand heights and can have difficulty descending so we don't recommend models with more than 2 levels for maximum safety.
To Sum Up
Larg hedgehog cages provide great accommodation and enough space so hedgehogs can stay active and entertain day or night. One of the best models on the market which we think is the best choice is Small Animal Cage by Midwest. This sturdy cage has the needed specifications which will help you do all daily tasks easily and provide your hedgehog space for moving. Also, it is definitely a model big enough for multiple hedgehogs and can fit in every corner of your house.