Do you know anything about cleaning the rat cage?
Do you want to find out the best rat cage cleaning routine?
You are in the right place!
Here you will find out how easy it is to clean a rat cage. Also, you will find a lot of useful tips and learn which products are the best!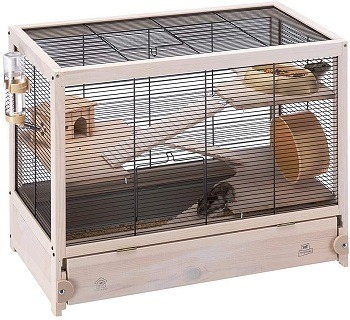 Best Five Tips For Cleaning A Rat Cage
1.Cleaning Out The Cage
Cleaning is very important for every cage. But it is often forgotten to thoroughly clean the outside of the cage. You can wash it all under running water and wipe it with a cloth during the day. It is enough to clean the cage once a week to make it a clean and comfortable home for your pet.
2.Move A Rat When You Clean The Cage
The rat cage cleaning routine starts with removing the rat from the cage. Put the rat in a box or somewhere where there will be enough air and space. Do not expose it to chemicals and do not leave it wandering around the house. When moving it carefully carry it and do not wear it by the tail. Also, to protect it, do not return it to its fancy rat cage immediately after cleaning, but when the effect of the chemicals has subsided.
3.Empty The Cage
After you have removed the rat to a safe place, remove all other items from the cage as well. While cleaning the rat cage, tidy any residue, wash the water and food containers and clean the wheel. You can then wash the entire cage without anything standing in your way. Handle chemicals with care. It is best to use ones that are not harmful to your animals. If you smell a strong odor when cleaning, make sure your pets are far enough away from it. It will be easy to clean the rat cage when you remove everything.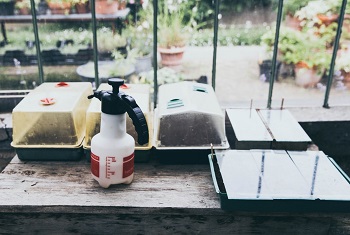 4.Spray To Soften The Residue
The easiest way to clean a cage is to spray it well. Fur, as well as parts of food, can be firmly attached to the substrate, so it is important to soak everything well. You can then use a brush to scrub everything well and finally dry it. If you have metal cages for 2 rats or one rat, brushes will be even more useful.
5.Dish Soap For Cleaning
The simplest thing for you would be to use ordinary dishwashing detergent. Take a sponge and soap it well. Then, cross the entire cage with it, especially places that you can not wash well with water alone. You can wash toys and other appliances in soapy water and then rinse everything well with water. If it is easier for you, you can also put some items in the dishwasher to be washed.
To Sum Up
Here you could read about the best five tips for cleaning the rat cage. The rat cage cleaning routine is simple. You will need water, soap and a little time. Put your pet in a safe place so you would not need to keep an eye on it too. Soap all parts well and then wash everything well with plain water so as not to bring the pet into any trouble. It is easy to clean a rat cage when you clean it regularly and with good products.