Have you been thinking about getting a remote dog treat dispenser?
Great, because we have reviewed the six best models that you will be able to find online.
Keep on reading to discover the best of best model. Also, read about other models such as ones with a camera, wifi, indoor, and others. At the end of this post, you will find our guide that will help you choose the model that will meet your needs.
The Summary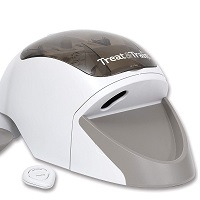 PetSafe Manners Minder Treat & Train
Teaching a dog how to behave is not an easy task. Use the PetSafe device to train your dog not to jump on people, or beg at the table.
Jump To Review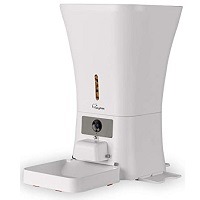 Skymee Petreat Smart Camera For Dogs
The Skymee smart remote dog dispenser includes a high-quality camera that enables you to clearly see your dog in the complete dark too.
Jump To Review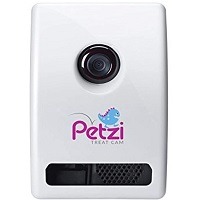 Petzi Wi-Fi Treat Dog Camera
Connect the Petzi dog treat camera to your wifi network and let this smart device help you take care of your dog remotely.
Jump To Review
What Type Of Device Is A Remote Treat Dispenser?
A dog dispenser is a functional device that dispenses treats by using a remote. It can be used when you're at work or at home.
How Remote Dispenser Works?
Remote dispenser can toss the treats out, only when it is connected to the internet. Also, your remoting device needs to have internet connection and by using the app you can click the button which will then send the command to dispenser to eject the number of treats you want. If you're using the remote control from home, just click the button while laying on the couch and the dispenser will toss treats.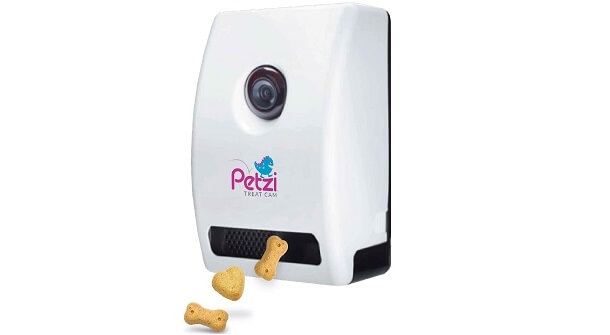 Types Of Remote Dispensers And Their Differences
There are 2 types of remote treat dispenser and depending on your needs, ick model which will be more useful for daily routine.
Basic Remote Dispensers For Dogs – It is a classic treat dispenser that comes with a remote which you can use for tossing treats when you're at home. Also, you can set feeding time if you're away
Remote Treat Dispenser With Camera – This multifunctional device allows you to use your phone as remote control for tossing treats as well as remoting your dog while you're at work
Why Is Treat Dispensers Useful To Have?
There are many benefits of having a treat dispenser for your home. We listed some of the most important ones.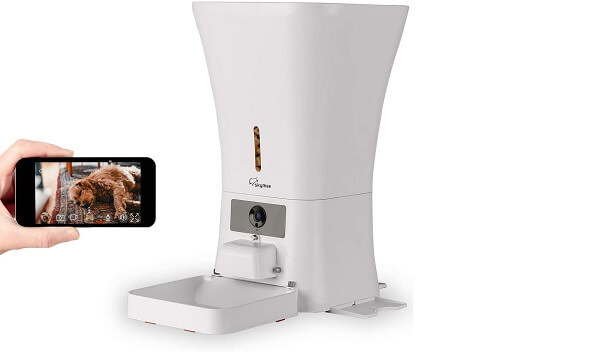 Rewarding Dog – If your dog is behaving well and not making a mess around the house, tossing a treat will make him happy and it will be a great reward
Training – If you're teaching a dog some tricks or commands, use the remote to eject the treats every time he learns it. He will remember the reward if he does what the owner requests
Prevent Overeating – This device will help with daily feeding especially if your dog is on a diet. Control how many treats will be ejected through the day and prevent overeating so your dog can stay healthy
Daily Monitoring – If you pick up a treat dispenser with a camera, it will allow you daily monitoring which will be very helpful especially if you want to be sure everything is ok with your dog
Fun With Games – Many dog treat dispensers have interactive games which will entertain your dog while you're away. Pick a model that can toss the treats far away so your dog try to catch it.
Train Your Dog To Use Treat Dispenser – How To Do It?
When you buy a treat dispenser, show your dog a device and how it ejects the treats. Repeat the treat tossing a few times a day so he learns what this device does. The sound of ejecting is not loud and won't scare your dog.
Guide To Buy Best Remote Treat Dispenser For Dogs
Buy a dog treat dispenser from a reliable brand to be sure it comes with guarantee and that it's safe for use. Other most important features are listed down below.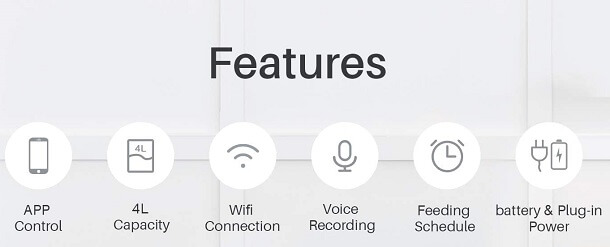 Pick High Quality Model
Check the information about the instruction so you can be sure it is made of high quality materials. The dispenser needs to be made of sturdy plastic that won't break easily if your dog knocks it down.
Check Power Supply
Treat dispenser devices for dogs use either electric or battery supply. Models with electric supply need to be placed near the socket and battery devices can be placed wherever you want. Battery models usually work with a rechargeable 12V battery.
Check The Dispenser Capacity
Depending how often you will give your dog a treat and how many of them you have, pick a model that has a suitable dispenser capacity for your needs. Most of the models have around 5-6 L treat storage, which can fit around 6 lbs of dog food.
Supported Device
Most devices can easily pair with smartphone, tablet, or iPad, and works on Android and iOs. Before buying a camera check if the operating system on the monitoring device you'll planning can download the app.
Camera Features
If you need a remoting device with great camera quality, we don't recommend camera under 720p image resolution. For day and night use, pick 1080p image resolution with infrared vision.
Two-way Communication
By using the two-way communication you can talk with your pet anytime you're away from home. Make sure it has anti-noise filter and volume settings and pet-friendly sound volume.
6 Best Remote Dog Treat Dispenser
PetSafe Manners Minder Treat & Train
Why Get PetSafe Manners Minder?
If you need to train your dog to do something, this device could be the right one for you. We all know how dogs repeat actions that are rewarded. This PetSafe device is a reward system that will help you reward your dog's good behavior.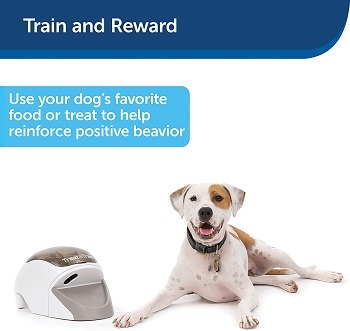 What Can PetSafe Device Help Me With?
If your dog is very active and sometimes behaves in a way you don't want it to, this device will help. Train your dog not to bark when it is not necessary. Also, let him don't that begging at the table or jumping on your guests is not allowed, etc.
Remote Operation
You will use the remote control (it runs on an included 23A-12V battery) when training your dog. The remote control will dispense your dog food. When you are at home, use the remote to give treats to your dog, and when away, set the dispenser to automatically provide your dog with treats.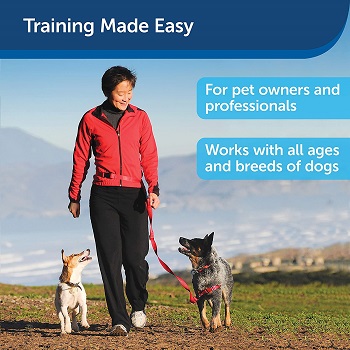 How To Train Your Dog?
Training your dog is not an easy job. You have to start with training with minimal distractions by other people or pets. Once your dog has learned the tasks, you can gradually introduce minimal distractions, and so on. What is important is that you gain your dog's attention. Check out this product and read more.
In Short:
train your dog good behavior
give it a treat when it learns something new
use the remote control to toss it a treat
first train your dog with no distractions
the device helps you get your dog's attention
Skymee Petreat Smart Camera For Dogs
2 in 1 Device
This Skymee model is two things at once – a remote dog feeder and a camera. It allows you to set scheduled feeding time or to manually treat your dog. Also, the 1080p HD camera will make you see your dog clearly from your smartphone during the day and night.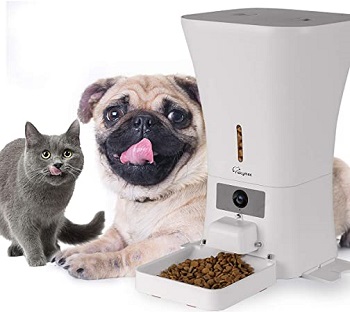 The Feeder Features
This is a smart dog feeder. It allows you to easily feed your dog at any time. It comes with a feeding sound that lets your dog know it's feeding time. It is smart because it prevents your dog from overfeeding. Connect this dog treat dispenser to your wifi and pair it with the app. Set up the feeding plan.
Camera And Interaction
The great camera that is included in this device comes with a 4x zoom and 130° wide-angle view. It can be shared with 8 mobile users. You can watch your dog together. Also, the built-in microphone and speaker will make the remote interaction possible any time and from anywhere.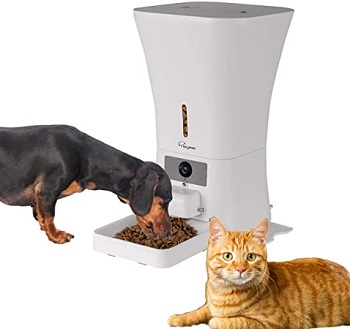 More Skymee Petreat Details
The camera is night vision too. It has 8 infrared lights. Also, the smart detection sensor is included too. It lets you know if your pet is anxious, or sad. It will send the alter notification to your app. You will be able to see also the history of videos.
In Short:
2 in 1 – feeder and camera
set the feeder to provide treats automatically
use the camera to check on your dog
interact with your dog while away
camera features clear night vision mode
get alert notifications
Petzi Wi-Fi Treat Dog Camera
What Is A Petzi Wifi Camera?
The Petzi remote treat camera is a small and compact device that allows you to call your dog from anywhere, communicate to it, and toss it a treat when it feels sad. It can be wall-mounted in any room your dog is staying in. You will get to live stream videos of your dog with this wifi dog camera.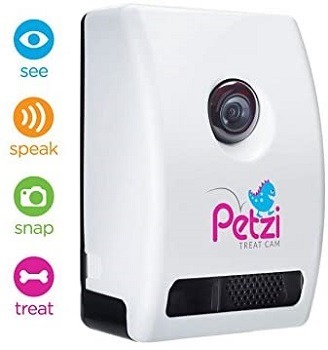 The Remote Dispenser
Fill the dispenser with your dog's favorite treat. Call your dog and say it hello and other words of love. If you feel like your dog misses you, toss it a treat. Make it catch the treat and stay entertained for a while. The smart dispenser lets you know when to refill it.
The High-Quality Camera
The Petzi 720p camera is here to show you the situation at home clearly both during the daytime and nighttime. The night vision mode is included too. Use the Petzi app to call your dog. You will be able to snap adorable photos or to record video clips that you can share too.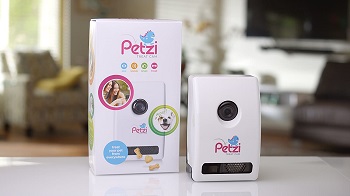 Share The Best Media
If you take a cute photo or a fun video clip of your dog, you will be able to store it, download it, and forward it to your friends or family. Additionally, the Petzi app allows you to share the best photos or videos to your social media too. Check out more about that within the user manual.
In Short:
toss a treat to your dog and let it catch it
the  dispenser lets you know when to refill
entertain your dog remotely
call your dog at any time
snap great photos
record fun videos
share the best media with your friends or family
Feastoria Dog Cam Feeder
Indoor Use And Design
The Feastoria remote dog camera and treat dispenser is made of durable material (high-quality ABS). It is easy to maintain clean, anti-abrasion, impact-resistant, and environment-friendly. It is exclusively made for indoor use. It runs on batteries and can be plugged-in.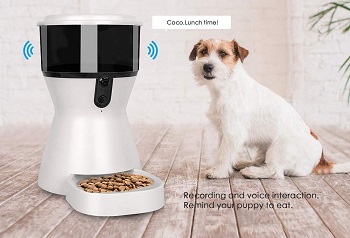 Automatic Feeding
The dog food dispenser that this device comes with has an automatic detection sensor included. The indoor camera for pets provides controlled feeding in a way that, if it notices the excess food that your dog didn't eat, it will stop feeding it. This function will make you worry less.
Voice Recorder
There is a built-in voice recording and speaker feature. This means that you will get to record your voice that will call your dog for meals when you are gone. The voice sound is low to humans, but your dog will be able to hear it and help it go get a meal.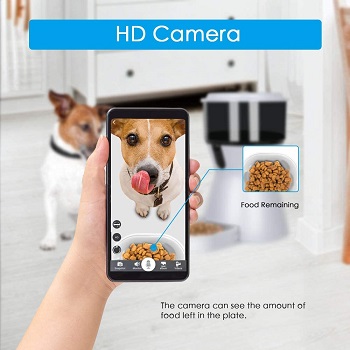 Set The Feeding Time
You probably have an approximate feeding time for your dog. So, even if you are away, this device will help you stick to it. Regulate the feeding time and the amount of food per meal. Also, they won't be able to open the top cover of the dispenser. It is designed to be opened by humans only.
In Short:
indoor use and small device
helps you keep to the feeding schedule
the top cover can't be opened by your dog
record your voice and play it when it's mealtime
connect the device to the wifi
pair it with your app
Peteme Dog Smart Feeder
Use The Peteme App
It is easy to use this device. Simply connect it to your wifi (must be 2.4GHz), download the app, pair the devices, and start using it. The app helps you feed your dog remotely anytime and from anywhere. Also, the app allows you to share it with other members so they can control the feeder too.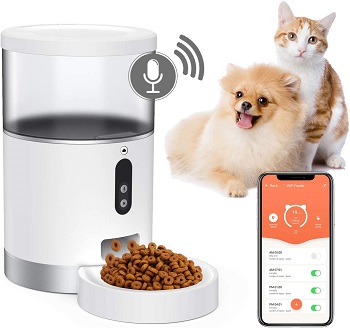 Stick To Your Feeding Schedule
If you have the feeding plan, you can easily set it up with this device. It allows you to choose at which time your dog will get the meal. Also, you can determine the quantity too. Help your dog maintain a healthy diet. Prevent your dog from overeating or missing a healthy meal.
Interact With Your Recorded Voice
Record your voice easily. Press and hold the record button. Record the message. The message will play automatically before every meal. So, even when you are not at home, your dog will know you think about it and the dispenser will feed it a delicious meal.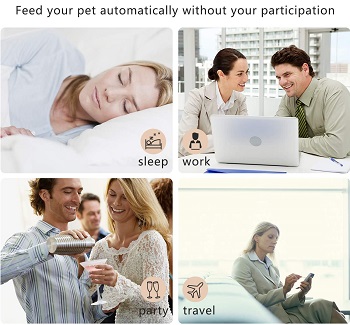 What Is Included
The package contains one automatic dog meal dispenser, a USB cable, and a power adapter. One desiccant and a user manual. Make sure to read the user manual before starting to use the Peteme dog treat remote dispenser and make your everyday routine easier.
In Short:
connect it to the app
stick to your dog's diet
helps you prevent overeating
never misses your dog's meal
record your voice
the voice will be played before every meal
Wopet Smart Dog Camera Feeder
The Wopet Remote Dog Sitter
This great device will work for you as a dog sitter in a way that it will feed it, keep it entertained, allow you to check on it, and will take care of by recording its movements and behavior with its camera. The dispenser is suitable for dry food only.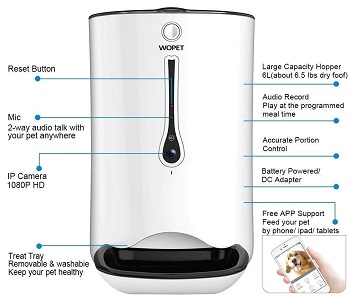 Record Your And Talk To It
The HD camera that is included in this device will help you stay connected to your dog even when you are not at home. You can simply call it when you miss it and talk to it. Play with your dog and entertain it. All that through the Wopet app.
Feed Your Dog From Away
There are two food dispenser trays. There is a small one and the large one. Depending on your dog's needs, you will be able to choose the right dispense tray. Pick your portion size, help your dog with controlling its body weight and make sure it has good eating habits.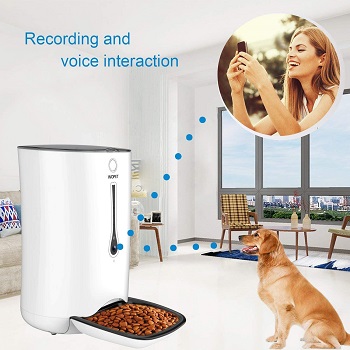 Tips For Easy Operation
The food pellet size can range from 0.2-0.6 inches in diameter. The dispense try will dispense up to 6 meals per day. The app is supported by iOS 7.5 and up, or Android 4.0 and above. The wifi network frequency needs to be 2.4GHz. Use this device for small or big dogs.
In Short:
HD camera included
connect the device with the Wopet app
app supported by iOS and Android 4
suitable for big and small dogs
helps you maintain a healthy diet
Is it Hard To Use Dog Treat Dispensers?
No, all remote treat dispensers have very easy installation instructions and simple settings. Installation steps are explained in the next part.
Install Dog Treat Dispenser In Few Minutes
You will need 5 minutes to install the device with the remote and a few more minutes for the model with the camera.
Step 1. Place the battery inside or plug it in the socket depending which model you have. If the camera has a green indicator, check if it's on.
Step 2. Open the container and fill it with treats.
Step 3. Use the remote control and follow the instruction to eject the treats. Test it to see if it works properly.
Step 4. If you picked a treat dispenser with a camera, you need to use a WiFi connection and pair the device with your phone. Check if the home frequency is 2.4gHz and that manufacturer supports the phone system. Download the app and customize settings for tossing and monitoring.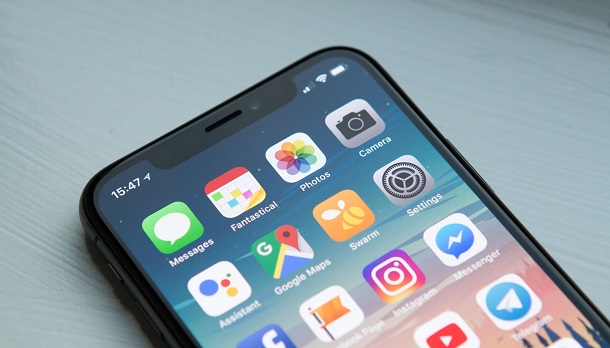 Set a Feeding Plan
Most remote dog treat dispensers have manual and automatic feeding options. When you're at home, use the remote to give your dog treats, and if you're at work and don't want to forget to reward your dog, set an automatic feeding plan.
Type Of Treats Suitable For Remote Dispenser
For remote treat dispensers are a suitable variety of dry treats. Dry treats can range from 0.2-0.6 inches in diameter, so make sure to check if the brand of your favorite dog's treats is compatible with the model.
Test The Treat Tossing – Why Is It Important?
Treats need to be a perfect size so they don't stick inside. Make sure to not mix different sizes of treats because there is a possibility the dispenser will eject more treats than you expected.
Can You Use Canned Food?
Any type of canned or wet food can't be used in dispensers. Wet food can easily clog the device and destroy it. Also, wet food can't be opened before eaten as long as dry food.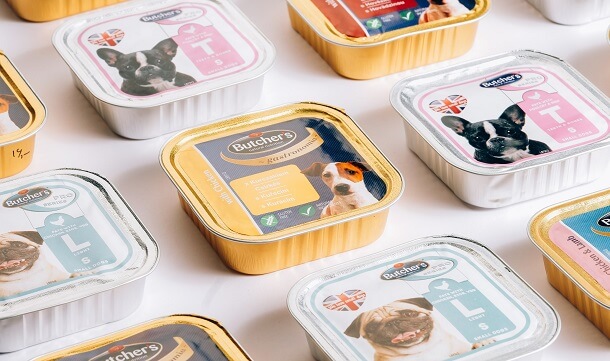 How Many Treats Can Be Dispense A Day?
Most of the models can dispense up to 5-6 meals a day.
Easy Treat Dispenser Maintenance
Most of the dog dispensers have functional and detachable storage areas so you can quickly fill them with treats as well as clean them when needed.
How Often Remote Treat Dispensers Need To Be Cleaned?
It is recommended to clean the container and eject hole once in 2-3 weeks depending how often you use it.
Clean The Treat Dispenser Quickly
When it's time for cleaning, use the dry cloth or damp if there are stains. Make sure to clean the eject hole so it won't get clogged from the crumbles.
Remote Dog Treat Dispenser FAQ
Check all additional information about the treat dispenser that can help you answer all of your questions.
Where Is the Best Spot To Place A Treat Dispenser?
Treat dispenser for dogs is small and compact so it can fit in every corner of your house. If the model has a treat bowl, place it in an easily accessible place for dogs. Models with distance option can be placed on a higher area which larger dogs can't reach and knock it down. It is not recommended to place devices that use an electric supply on the floor. If it needs to be on the floor, place it in the corner and protect the wire using a cable management box or hide it behind the furniture.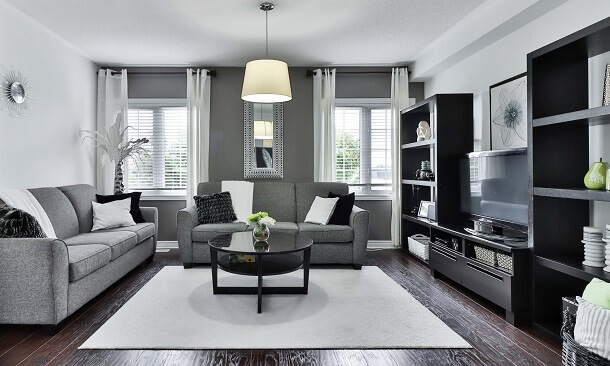 How Do Dogs Know When It's Treating Time?
Many treat dispensers come with sound functions so you can set a sounding voice. When a dog hears this sound he will know it is treating time. Remote devices with cameras can customize recording owner voice, as well.
Does All Dog Treat Dispensers Come With Treats Bowl?
No, only some of the models come with bowls for treats. If you're planning to buy a model with a bowl, make sure your dog has easy access to eat so he can take food.
How Far Treat Dispenser Toss Treats?
Not all remote treat dispensers have an option to eject the treats far away, especially those with treat bowls. Models with a treat bowl are better options for owners that want safe ejection. But, if you want to play a catch game with your dog, choose a model with distance option. Most of the models with this option can eject treats up to 8 feet away.
Can You Use a Dispenser With a Camera As a Security Device?
Yes, and many dog owners use it for safety reasons, as well. If you want to use it as a home camera, it needs to have a high quality image resolution with at least 720p, and a wide angle for better view. Also, check if the model has two-way communication, zoom and other useful features for interaction and safety.
To Sum Up
We have reviewed all six models of remote treat dispensers and we can now say that, in our opinion, the best model is PetSafe Manners Minder For Dogs. Why? Because it is a great device that helps you train your dog and behave well. If you often have to leave your dog at home alone, having a good treat dispenser that features an interactive dog camera is a must. Make sure you get the best camera to watch dog at home that will make you both feel safe.