Do you want to get a cat locator collar to know where your cat is at all times?
In this article, we have reviewed the best locator cat trackers. We have divided them into six categories. You will learn all the important information about the models we consider best of best, small, outdoor, cheap, and others. Make sure you read our guide that you'll find under these reviews.
The Summary
Top 6 Cat Locator Collars
BEST OF BEST CAT LOCATOR COLLAR
TabCat Loc8tor Tracking Collar
Locates Easily
This great device is a small cat tracker that you can simply put on your cat's collar. It is accurate and locates your cat easily. It is lightweight and small. It can help you with saving your cat if notice it has gone missing.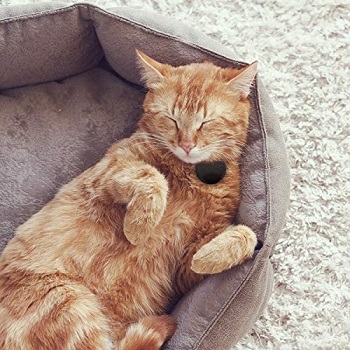 High-Quality Material
The Cat Loc8tor is made of high-quality materials. It has won many awards for its quality and accuracy. It works outdoors and indoors. The maximum range is 400 ft. It provides you with audio and visual cues that will guide you to your missing cat.
The Dimensions And Size
This cat locator collar is lightweight. It weighs only .175 ounces. The dimensions of this unit are 7.87 x 1.97 x 7.87 inches. It attaches easily to your cat's collar. Your cat won't even notice it has got a tracker on it. It is suitable for dogs as well.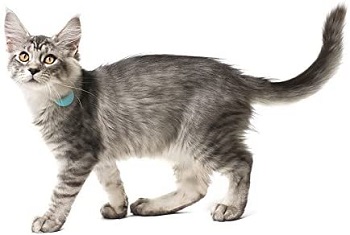 Durable And Easy To Use
The device is made of a durable case and can be used outdoors without worries that the humidity or water will affect it. The tracker comes with a small handset that will show you the right direction to walk in. Follow the beeps that will lead you to your cat.
In Short:
follow the handset's beeps to find your cat
easily attaches to your cat's collar
lightweight and small
made out of durable case
accurate and long-lasting
BEST SMALL CAT LOCATOR COLLAR
FitBark Cat Finder Collar
Get Alerted
The FitBark device that tracks your cat location is here to help you feel safe all the time. Download the free app to your smartphone (iOS or Android) and find your cat easily. Get instant alerts when your cat leaves its safe zone.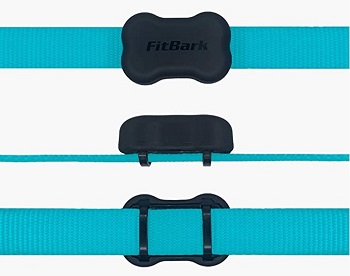 Track Your Cat's Health
The FitBark cat locator collar is a smart device that will track your cat's health status, it will monitor its activity, and sleep quality. This device is here to help you, especially if your cat has health issues. It will track the calorie balance and detect anxiety or skin conditions.
Small And Lightweight
This locator cat tracker is a small (1.85 x 1.18 x 0.59 inches) device that your cat won't even notice. It easily attaches to any cat collar. You can get a FitBark collar separately. It weighs only 0.6 ounces. The fact that it is lightweight will help your cat move without problems.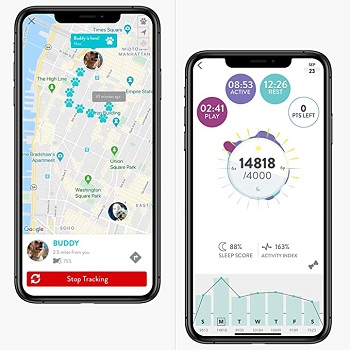 Last Details
The device is waterproof. It is made out of durable and high-quality material. It runs on one lithium battery (it is included). The battery is long-lasting. It is approved by veterinary schools and research institutions. The price is medium.
In Short:
pair it with the free app
locate your cat with the app
lightweight and small
approved by veterinary schools
durable battery
BEST OUTDOOR CAT LOCATOR COLLAR
Cat Tailer Small Tracker
Bluetooth Cat Tracker
The Cat Tailer is a small Bluetooth device for tracking your cat's location. It ranges up to 328 feet in proper conditions. It works outdoors and indoors. The range may be impacted by trees, houses, cars, or sometimes even Wi-Fi.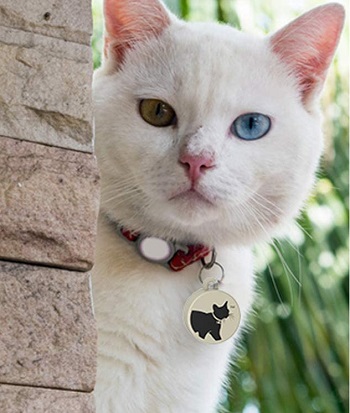 Use The Free App
Download the free app to easily track your cat's location. When you want to find your cat, simply walk in the direction that is indicated in the app. Also, the app is here to show you battery status. One CR1632 battery is included in the package.
Add More Cat Trailers
If you have more cat, you will probably want to track them all. Put this pet tracker chip for cats on every cat you want to track and add additional devices to your app. Use the app to see where your cats are hanging out and find them easily.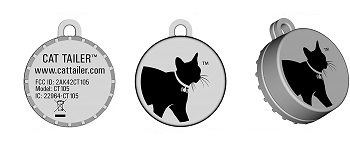 Warning Tips
This Cat Tailer tracking device is not a measuring or GPS device. The distance information is only approximate. It doesn't provide the map with your cat's location. There may be obstacles outdoor that reduce the Bluetooth range.
In Short:
Bluetooth cat tracker chip
use the free app to track location
add additional devices to the app
affordable price
this is not a GPS device
BEST CHEAP CAT LOCATOR COLLAR
Cube Cat Collar Tracker
Attach It To Your Cat's Collar
The Cube locator cat tracker is a small device that you can easily attach to your fur friend's collar. It will track your cat's location at all times. Download the CUBE app to your smartphone and find your cat quickly. You can use this device for your other pets as well.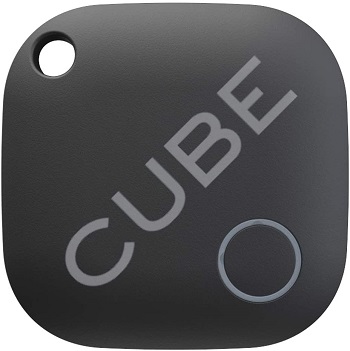 Long-Lasting Battery
This Cube locator comes with one CR2032 battery included and another extra battery. It will last up to one year. This is quite a long time. Replace the battery yourself about once a year. The device itself is made of durable and sturdy material.
Works With Bluetooth
Cube cat locator collar uses Bluetooth to tell you if you are near or far away from your cat. Use the app to help you find your cat. Press find and the CUBE will ring if you are near.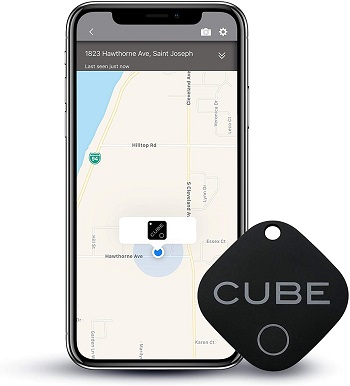 More General Characteristics
This is a lightweight device that helps you track your cat's location. Also, you can attach it to your other pet's collar. It is small and long-lasting. Its range is about 100 ft. It weighs only 0.4 ounces so it won't be a hassle for your cat to wear it. The price is very cheap.
In Short:
affordable price
lightweight and small
uses Bluetooth for tracking
comes with one durable battery
includes and extra battery
BEST SMART CAT LOCATOR COLLAR
Whistle Go Location Tracker
Get Notified
You surely have an area that you find safe for your cat. This device allows you to set the safe area. It will notify you when your cat has left that area. Use the app on your smartphone to get instant notifications.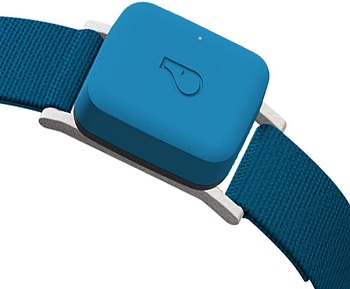 Real-Time Cat Tracking
This device is attached to a cat collar. You can get a Whistle Go collar separately or attach the device to another cat collar. It will track your cat's location in real-time. You will get to use the app to check out where your cat is at all times.
Contact The Vet
The Whistle Go device has a Tele-vet feature included. This means that you can subscribe to contact vet through chat, phone, or e-mail from your Whistle app. You will get professional advice and have a vet answer questions about your cat's health.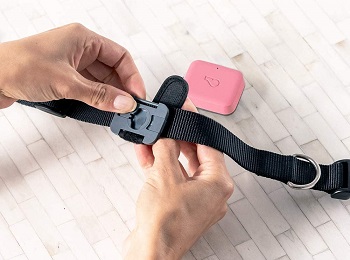 Track Your Cat's Activity
Set your cat's coals (based on breed, age, or weight) and see how many calories your cat has burnt, how much it has traveled, and where has it been. Use the app to check on your cat whenever you want. Use the nutrition calculator too.
In Short:
get real-time notifications
track your cat's activity
use the nutrition calculator
check where your cat has been
attach the tracker to Whistle Go or another collar
BEST SIM CARD CAT LOCATOR COLLAR
Bartun Cat Tracking Device
Tracks Your Cat 24/7
The Bartun GPS locator collar for cats works with a GPS network. It will help you locate your fur friend quickly and easily. It is an accurate device that works with a SIM card. It is durable and provides a long-term service.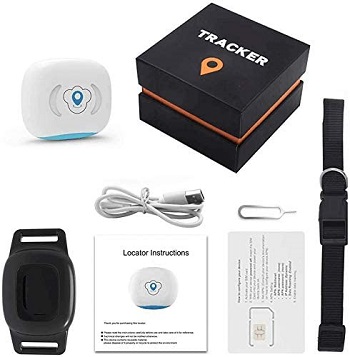 Cat's Safe Area
Your cat has an area that you find safe for it to move around. Use the app to set the safe area. In case your cat leaves the area you consider safe, you will get real-time notifications via the free app that you will have downloaded to your smartphone.
Water And Weather-Resistant
This collar cat finder is a durable and waterproof device. It resists high and low temperatures and sunny and rainy days. The device is small, lightweight, and made of durable and quality material. It runs on a lithium battery.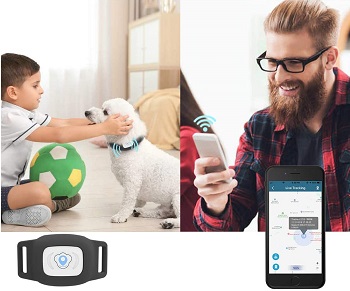 How To Activate
Charge the device before using it. Let it charge for at least 8 hours. Insert the SIM card and install it. Make sure to download the app to your phone and pair the devices. You are ready to start using the device.
In Short:
uses a SIM card
set the safe cat's area
get notified in real-time
waterproof and durable
small and lightweight
How To Pick: Cat Locator Collar
There are many models of locator cat trackers that you can attach to your cat's collar. Before buying any of these models, make sure you know which model best suits you. Also, consider the model's quality, accuracy, battery life, and other features. Read on to learn more.
The Durable Battery – Before buying a cat tracker that you will attach to the collar, check out if its battery lasts long enough. The longer it lasts, the better for you. You will get to check its location whenever and the device will be more accurate if its battery is charged.
The High-Quality – Don't buy just any device. First of all, they won't last you long. Secondly, the cheap GPS tags for cats may not be accurate enough. Get a device that is made of durable and quality material. A great plus is if the device is water-resistant as well.
The Models – There are models that use Bluetooth, SIM card, and GPS network. Make sure you know which model suit you best. Is it the one that you can pair with the app or the one that comes with a handset to help you locate your cat?
Where To Buy – Buy these devices online. Why? Because you can check out the customer reviews and read all about these products on the Internet. Make sure to check if these products are available on the websites of reliable online retailers such as Amazon.com.